Last week's farmers market went great :) We sold out, again! We sound like a broken record, but our customers are the BEST! To say how appreciative we are for each of one of you is an understatement — Thank you for your support!
If you live in Las Vegas, you should definitely stop by the farmers market in Summerlin – Bruce Trent Park (1600 North Rampart Boulevard) on Wednesday, 4-8 pm. Would love to say hi!!
For this week's menu, and popular demand, we're bringing back our delicious red velvet cupcakes. We'll also have our signature chocolate chunk cookies, a favorite item for sure!
This week we're introducing our apple cider cupcake! Fluffy vanilla cake filled with apple cider jam, cream cheese frosting, topped with cinnamon sugar. Fall season in cupcake form :)
And lastly, we have French Macarons! Last week's cookies n cream macarons were so popular, that people kept coming back to our booth for more!! This week's flavors are: chocolate ganache, strawberry balsamic, vanilla bean ganache, and peanut butter and jelly!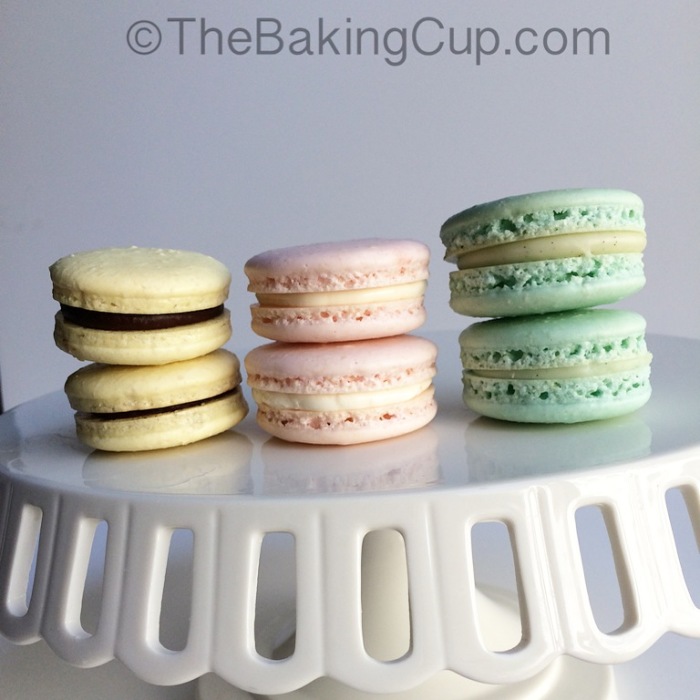 Chocolate Chunk Cookies.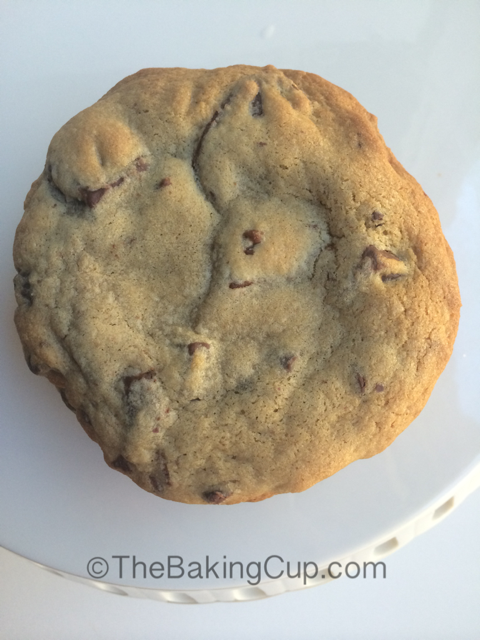 Apple Cider Cupcake!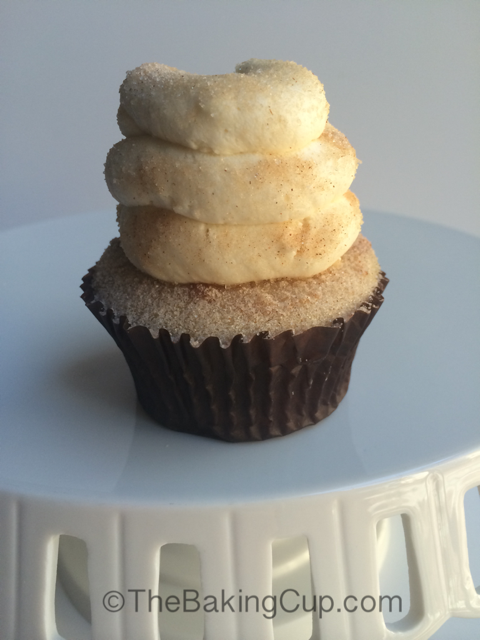 Peanut Butter and Jelly French Macarons.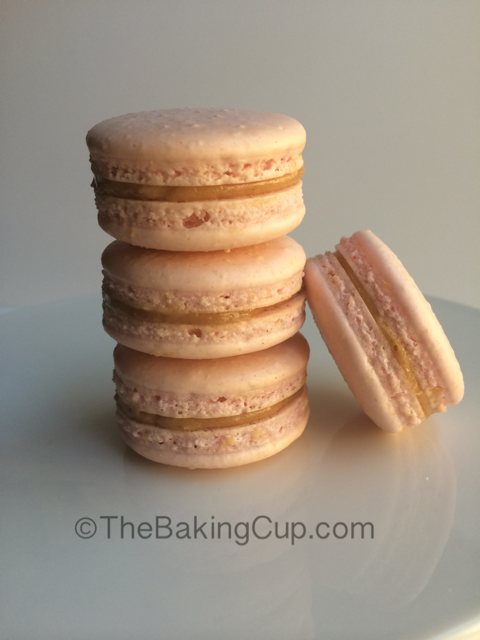 Here's Kazumi celebrating her birthday with an assorted box of our French Macarons and cake pops! Her best friend surprised her!! She lives out of state and contacted us, so we happily delivered! Happy Birthday Kazumi! We're so happy we got to be part of your special day :)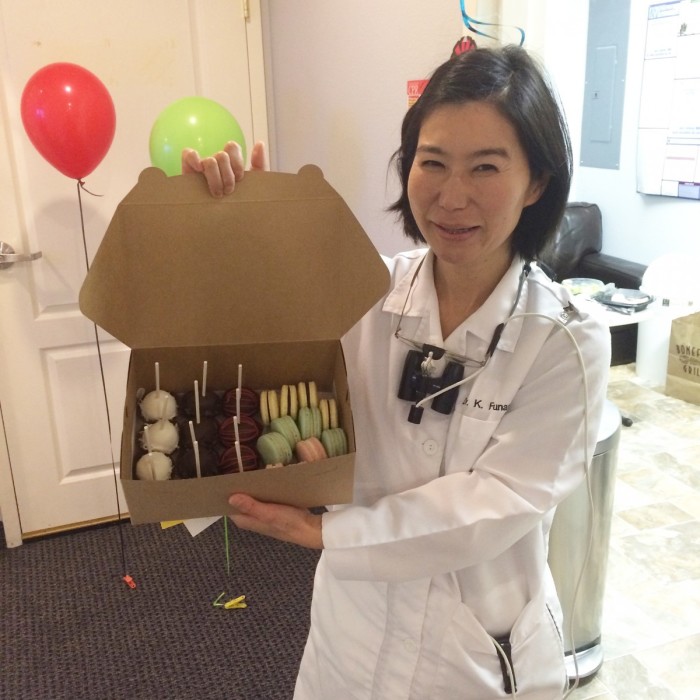 We included a personalized note for the surprise birthday sweets!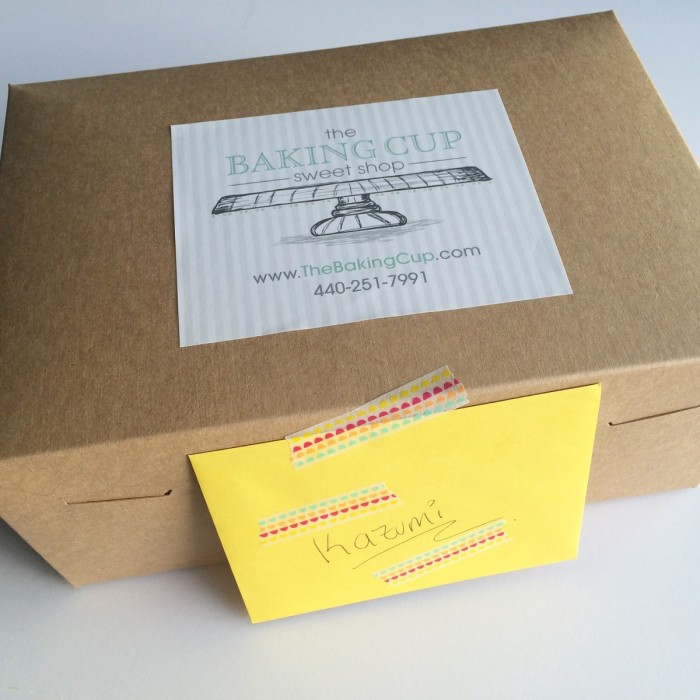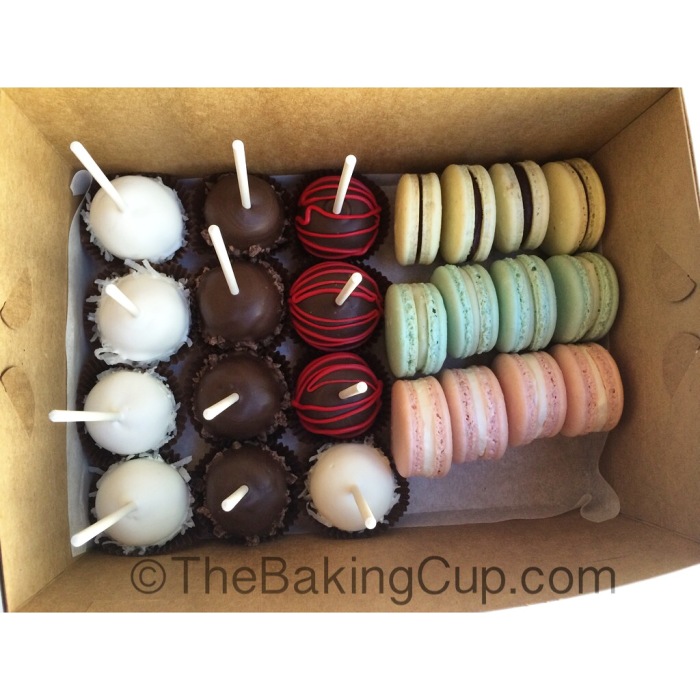 We had another surprise delivery this past weekend! We surprised our customer by delivering these amazing assortment: triple chocolate brownies, chocolate peanut butter cupcake, and three of our signature chocolate chunk cookies! We were contacted by his friend, who lives out of state, and happily made it happen!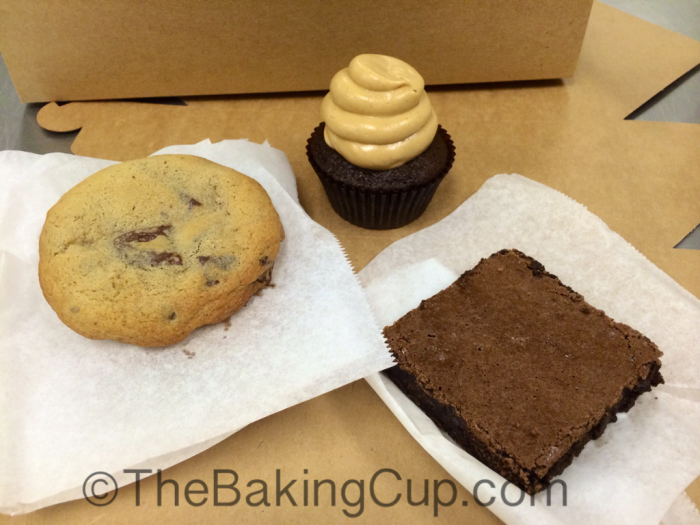 Here are a few shots from last week! How happy does our customer look with our oreo macarons?! ;)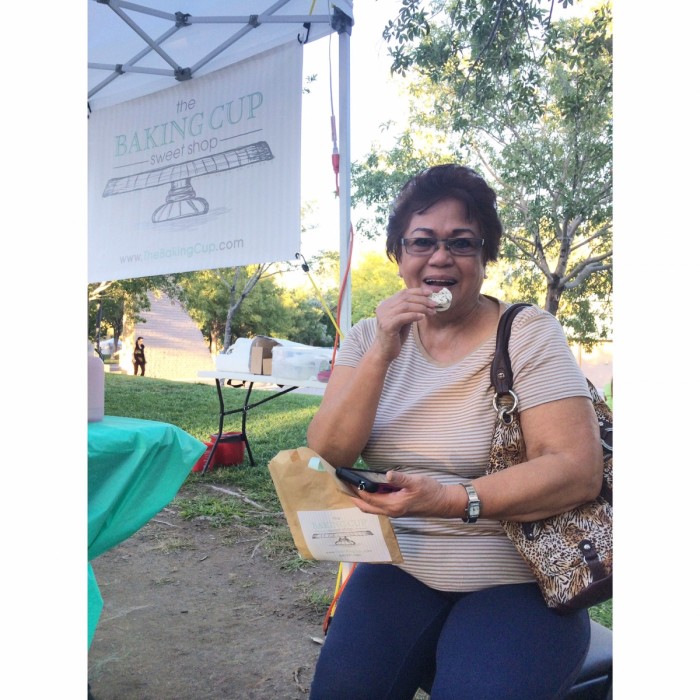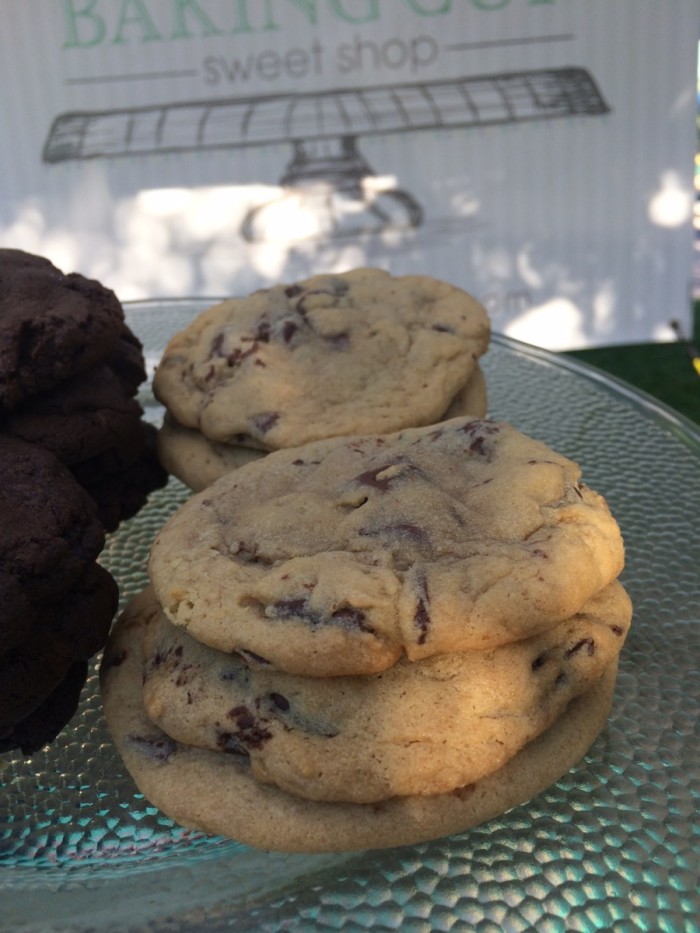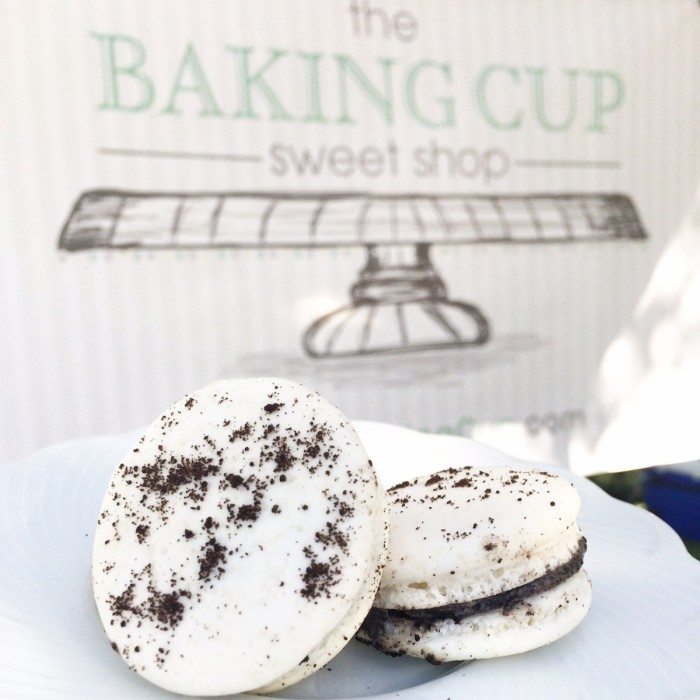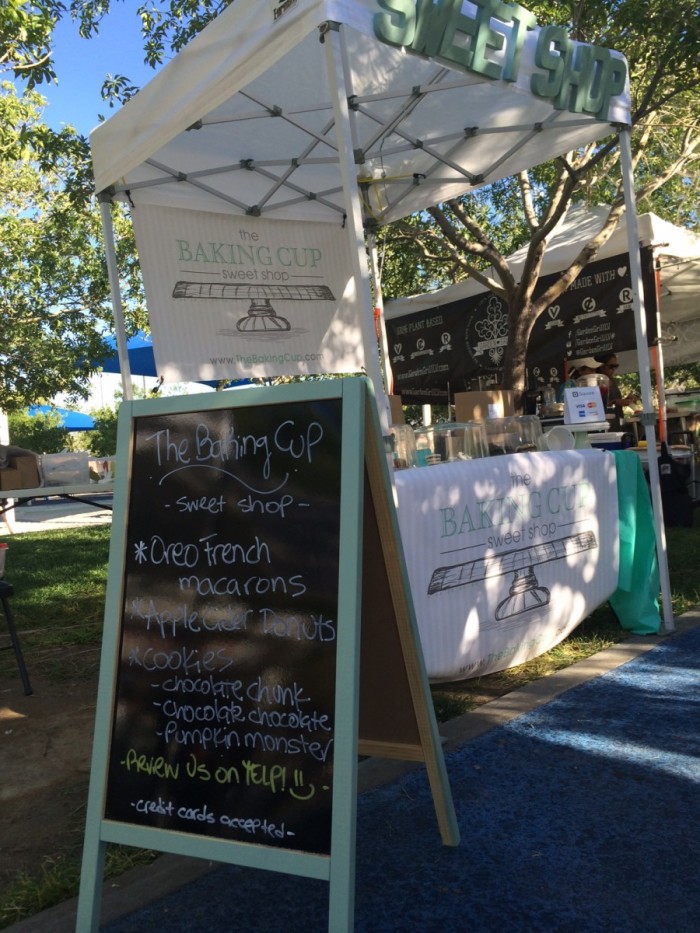 You can definitely keep up with the behind the scenes and most importantly, keep in touch with us on a daily basis on Instagram, Facebook and Twitter!
We'd love your review on our Yelp page if you've had any of our desserts  – it'd help us tremendously :)
To place an order, please fill out the form on our contact page with your request.
Thanks for checking out the blog and hope to see you at the market!
Carolina