Happy Wednesday! Hope you're having a great week and are all set to enjoy this week's menu.
As every week, we'll be at Bruce Trent Park for Las Vegas Farmers Market located in Summerlin, 1600 N. Rampart Blvd, from 2 to 6 pm today Wednesday, November 12th.
This week's menu include:
Our delightful tiramisu cake in a mason jar: organic lady fingers dunked in espresso, topped with our organic sweet mascarpone cream, decorated with semi-sweet chocolate shavings. It's truly an amazing dessert to indulge because it has the perfect balance of sweetness!
By popular demand, we're bringing our chocolate chunk cookies back!
Birthday cake confetti cake pops – vanilla cake with sprinkles covered in white or dark chocolate topped with sprinkles!
French macarons flavors include chocolate sprinkles and apple cider.
We're already taking orders for our holiday gift baskets and pumpkin pies. They're a great gift for neighbors, teachers, office friends, employees, managers, real estate agents, friends, and family :)  We make it all pretty for you so you don't have to wrap any gifts and can enjoy the holiday season with the loved ones. Email us with your inquires at carolina@thebakingcup.com.
Here are the options we offer, but we can mix and match to your needs: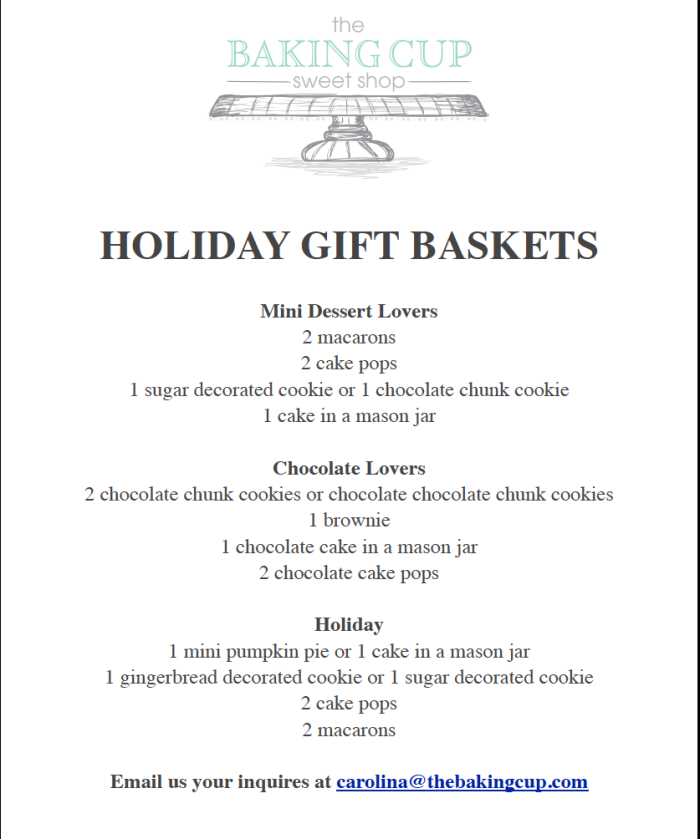 Here's a sample of what our gift baskets look like! They're really cute and make for a great holiday present!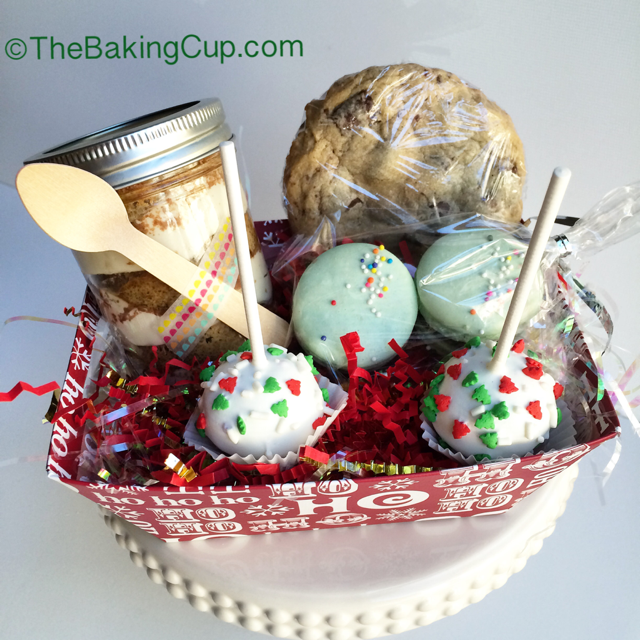 This week's french macarons: chocolate sprinkles, and apple cider.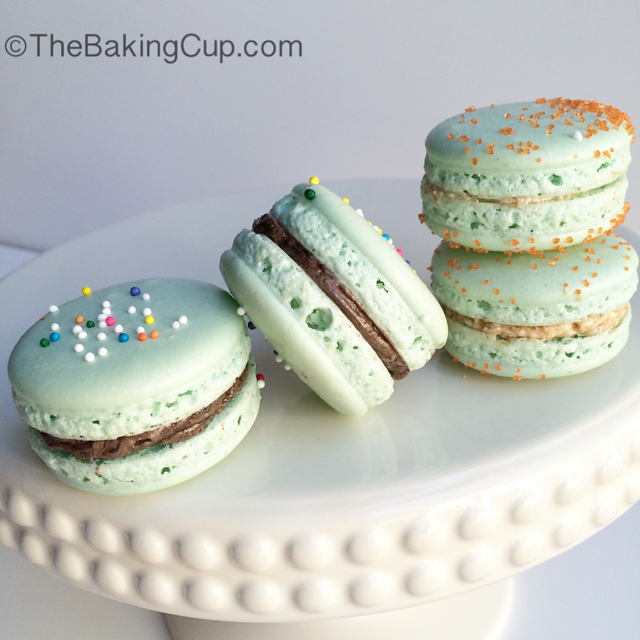 Our birthday cake confetti cake pops!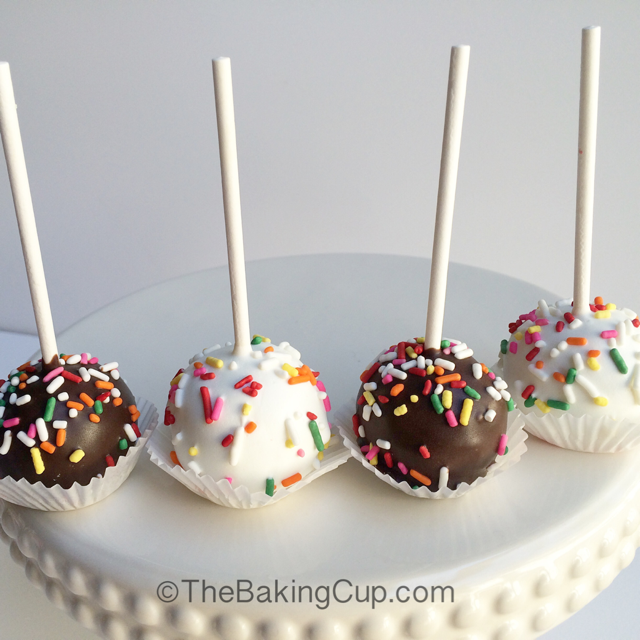 Tiramisu in a jar! We make any flavor, too :)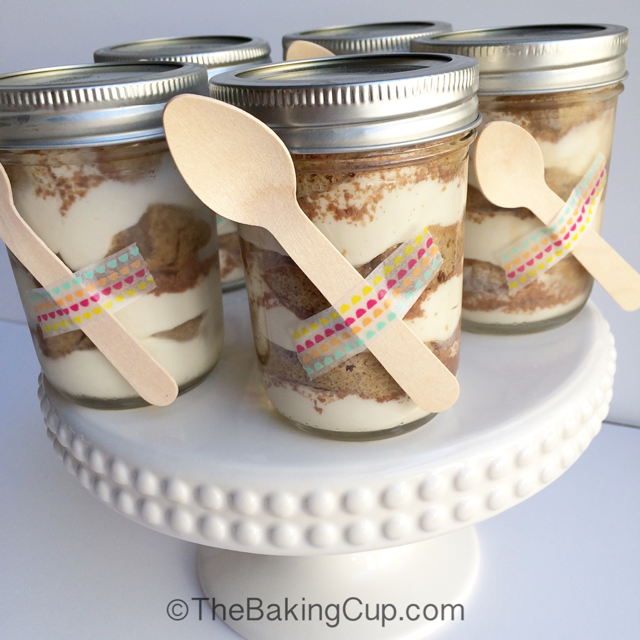 Keep up with the behind the scenes and most importantly, keep in touch with us on a daily basis on Instagram, Facebook and Twitter!
We'd love your review on our Yelp page if you've had any of our desserts  – it'd help us tremendously :)
To place an order, please fill out the form on our contact page with your request :)
Thanks so much for stopping by and hope to see you at the market!
Carolina