The past three weeks have been super busy thanks to all the orders we've received via our online shop as well as local orders here in Las Vegas. We now ship our cake lollipops anywhere to the continental United States :) We want to thank you for the amazing support especially at the farmers market where we've been selling out every time!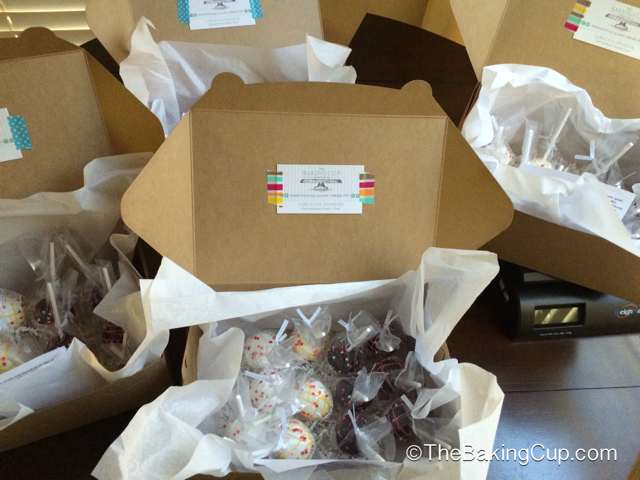 This week's menu includes a few new items and also regular ones by popular demand. We're today, Wednesday, at Bruce Trent Park (1600 N. Rampart Blvd – Rampart & Vegas) 2-6pm, and at fresh52 Farmers Market at Tivoli Village on Saturday, 9am – 2pm!
Introducing the "smookie." A chocolate chunk cookie filled with nutella & marshmallows. Our s'mores version in cookie form is amazing! And this is what they look like on the inside before baking them!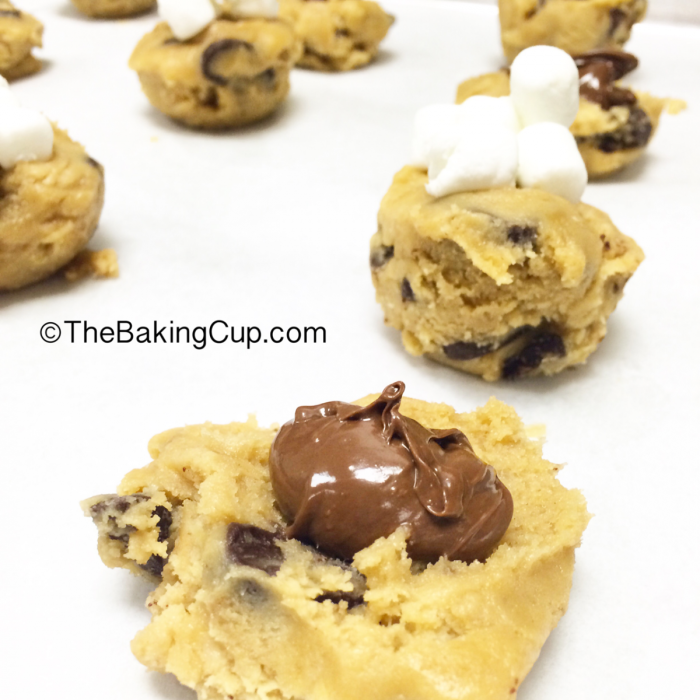 Also new, our sprinkles cookies. Hybrid of our vanilla bean sugar cookie and our birthday cake confetti cookie.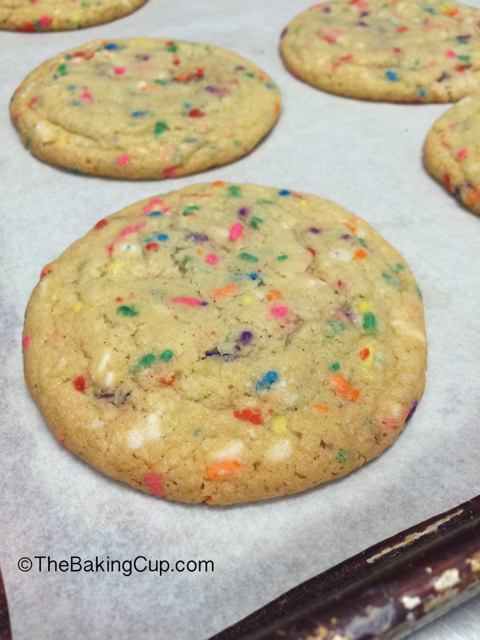 Cake lollipops this week are vanilla bean, chocolate, and red velvet cake!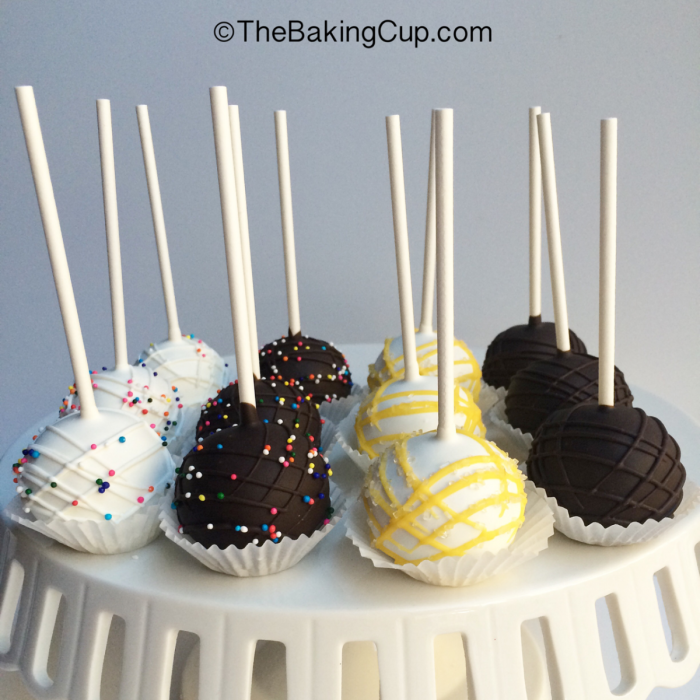 Bringing back the cake jars this week also. We have chocolate cake with peanut butter frosting and red velvet cake with cream cheese. Our peanut butter frosting tastes like the inside of a Reese's Peanut Butter Cup :)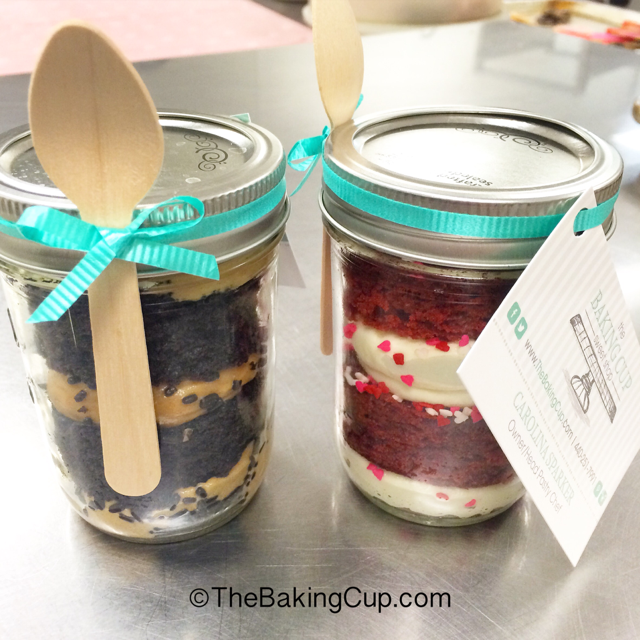 And lastly, our famous vegan chocolate chunk cookies and regular chocolate chunk cookies! Last Saturday people were buying them by the bulk and sold out in two and a half hours! So stop by and get yours this week before we sell out!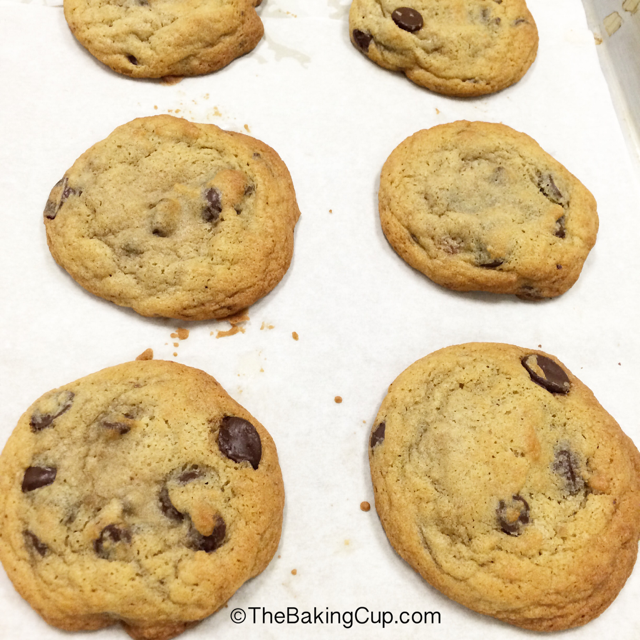 Love it when customers send us or post on social media pictures of our desserts. Here are few from last week!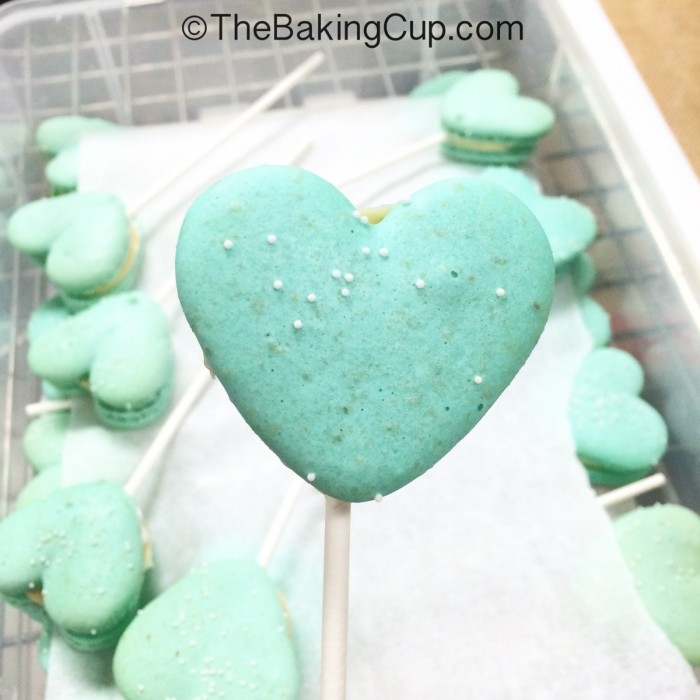 The customer sent me this picture with their wrapping and all ready to be gifted saying,
"F roses, a bouquet of Heart Macarons is what it's all about."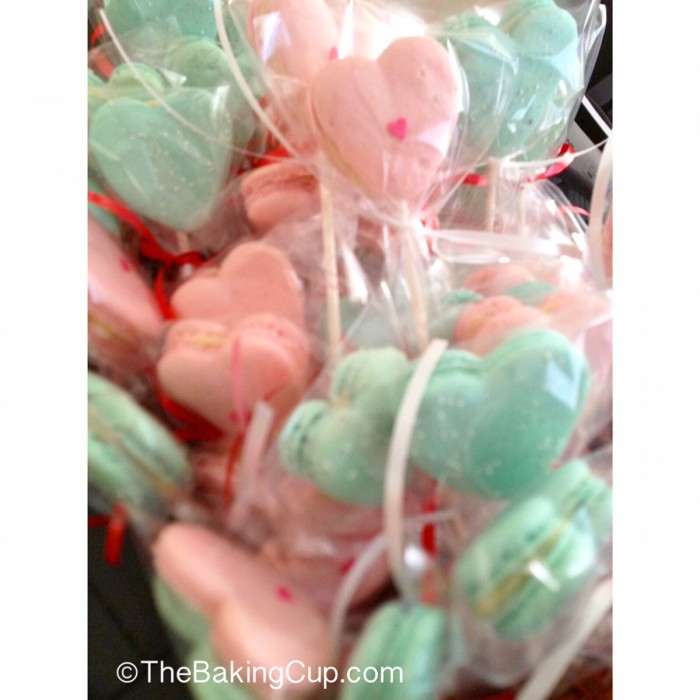 "Beautiful flowers and delicious goodies all the way from Las Vegas! The cake pops are so moist!!!! I'm a lucky girl. Happy Valentines Day everyone."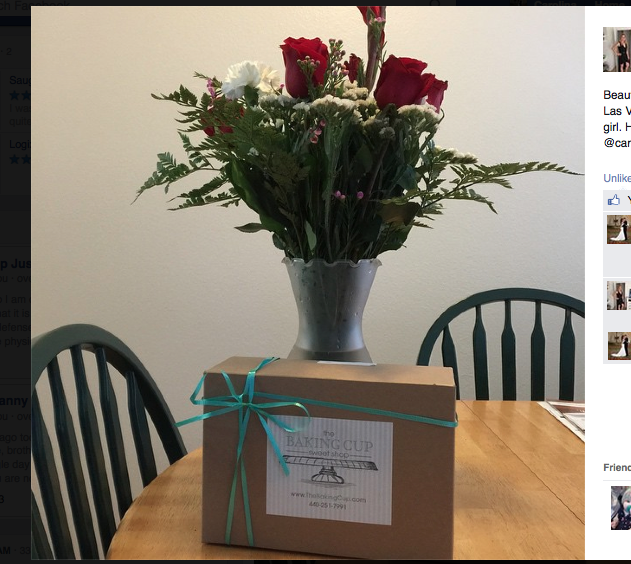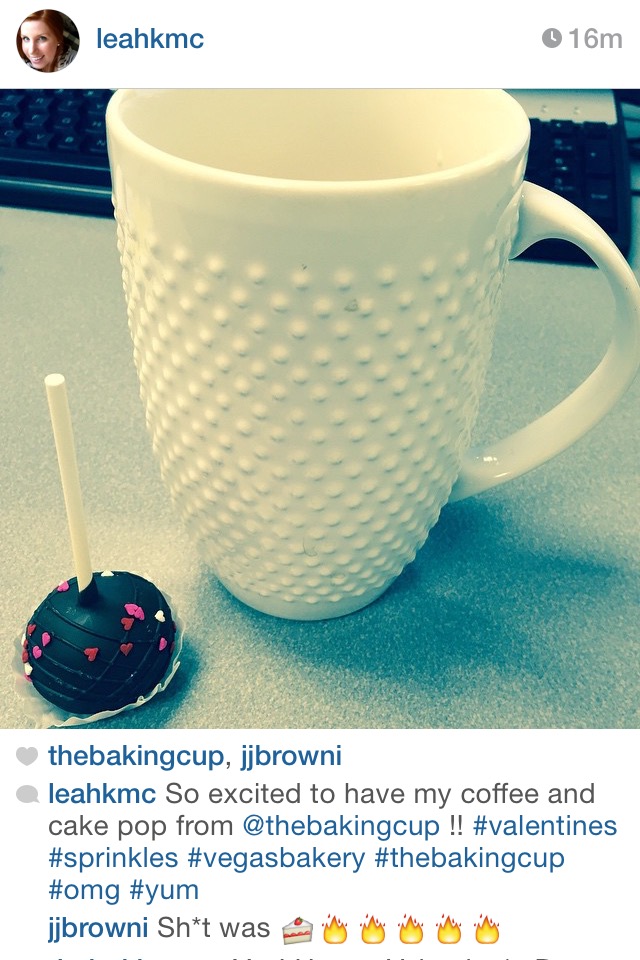 "Mom loved them.  And I wanted to send the photo that she took.  She loved the presentation and is preserving them…….only one a day!   She is a disciplined person. We would just scoff them.  :-P"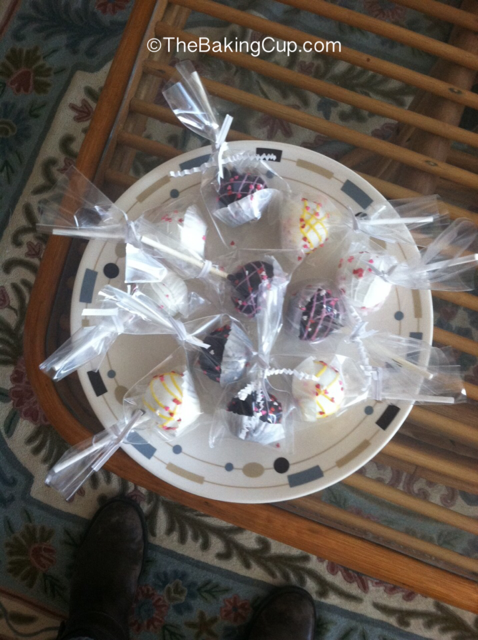 Last week's happy customers!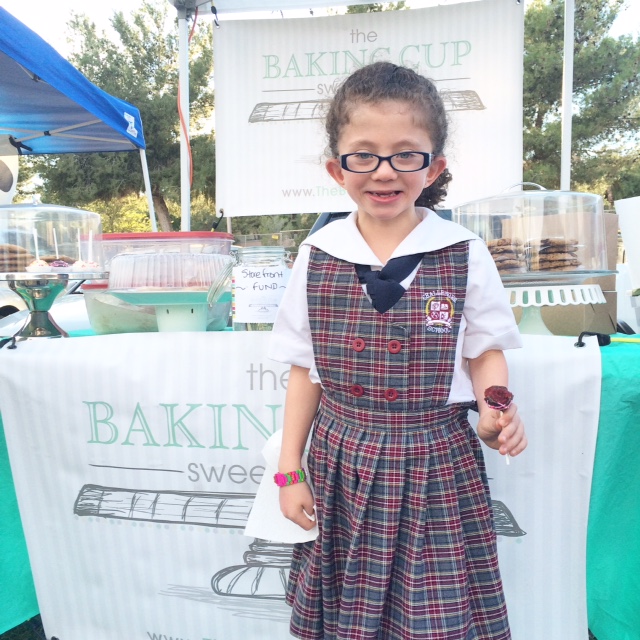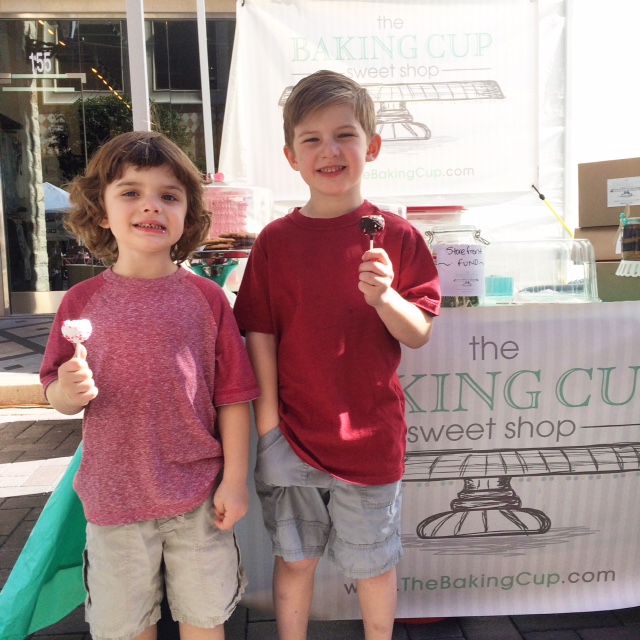 Our booth looked all Valentine's festive!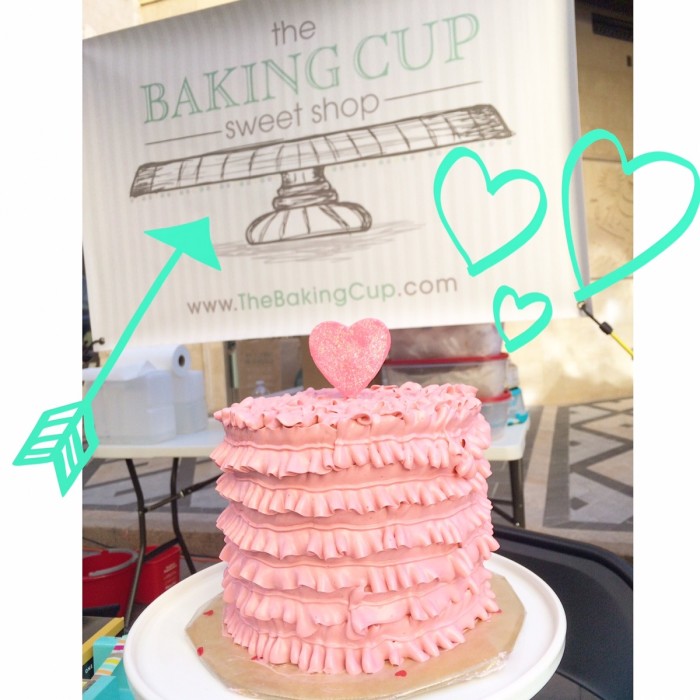 A few shots of more orders going out the door!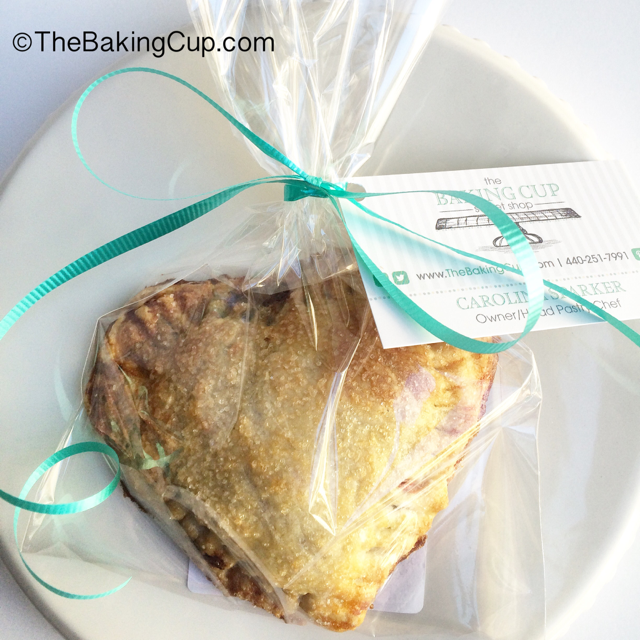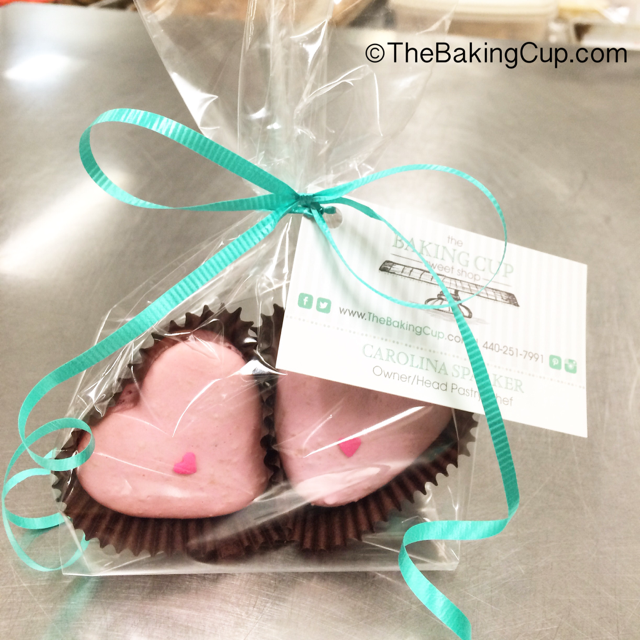 Keep up with the behind the scenes and most importantly, keep in touch with us on a daily basis on Instagram, Facebook and Twitter! To place an order, please fill out the form on our contact page with your request :)
We also want to thank you for voting for us!! The Baking Cup has been nominated for Best of Las Vegas in the Bakery and Cupcakes categories. You can vote for each category, write a review, and share the link with everyone!
Here's the link: http://bestoflasvegas.com/vote/Eat-and-Drink/Bakery/The-Baking-Cup-Sweet-Shop/1600-N-Rampart-Blvd
Any help would be amazing and much appreciated!!!!
We'd love your review on our Yelp page if you've had any of our desserts  – it'd help us tremendously :)
Thanks so much for stopping by and hope to see you at the market!
Carolina