This past week flew by! We were at the farmers market, had lots of orders and an 80th birthday cake and desserts to deliver.
Now it's Wednesday and we're at Las Vegas Farmers Market located at Bruce Trent Park (1600 N. Rampart Blvd. – Rampart & Vegas) from 4:00 to 8:00 p.m. Sadly we won't be at fresh52 farmers market at Tivoli Village on Saturday, May 23rd. But we hope you make to today's market and say hi!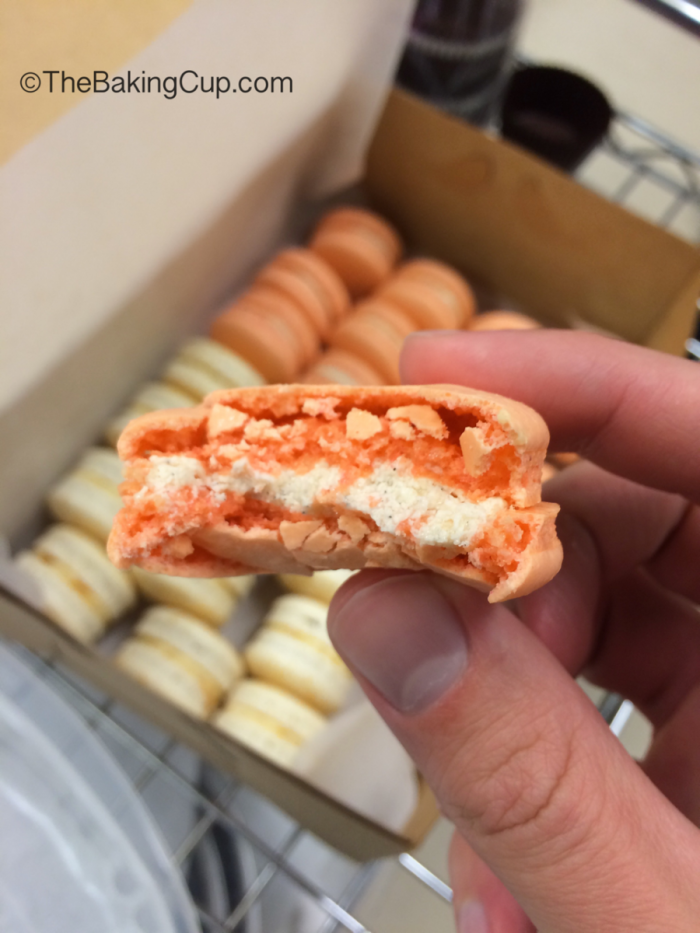 We're super excited about this week's menu and here it is:
Sweetie Pies: Triple berry (real diced up strawberries, blackberries, and blueberries) and Apple salted caramel oat crumble. Both in our made from scratch, buttery and flaky pie crust and sprinkled with raw organic cane sugar.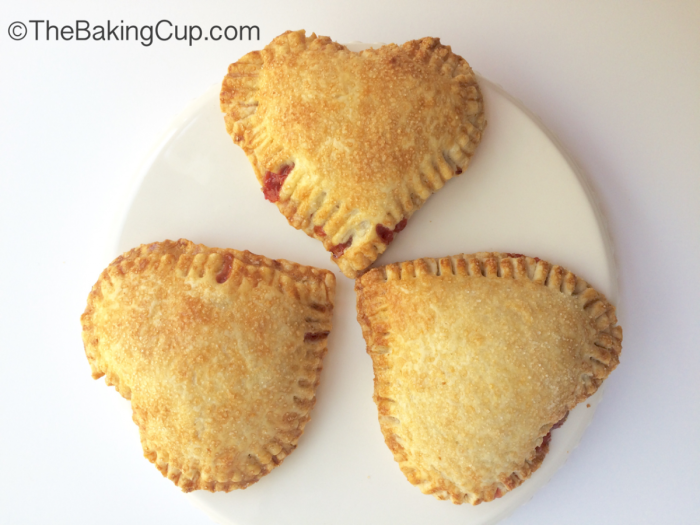 Cake by the slice: two layers of vanilla bean cake with a layer of chocolate cake in between. We have two different fillings, Oreo frosting, and Biscof cookie butter!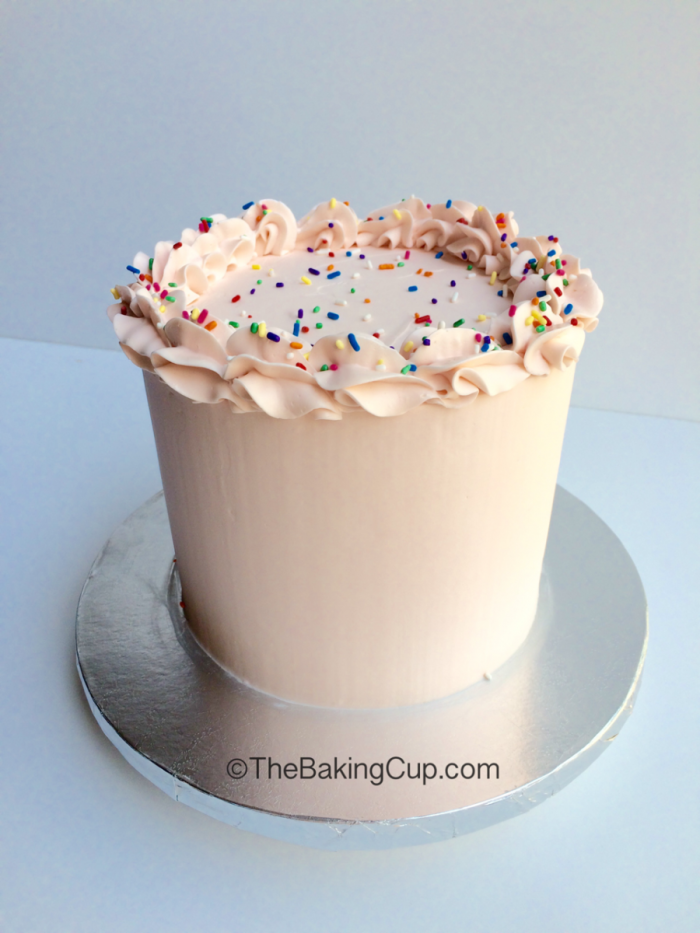 French Macarons: vanilla bean, and peach.
Vanilla bean sugar cookies with sprinkles!
Chocolate chunk cookies and vegan chocolate chunk cookies.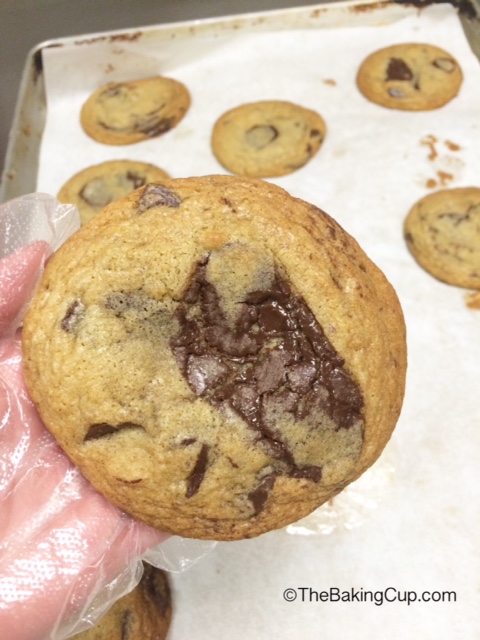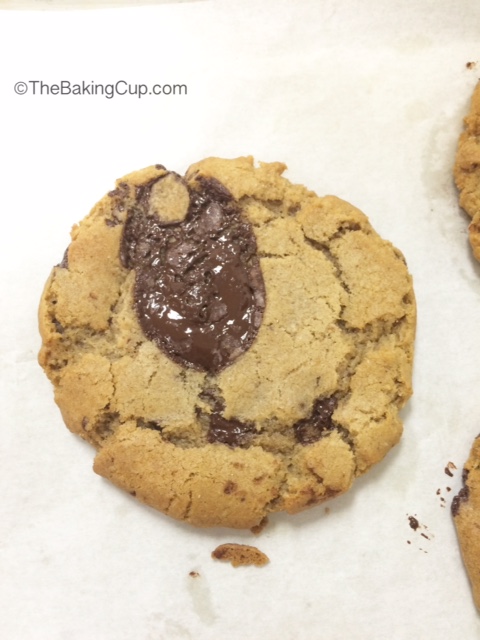 We had the opportunity to work with the newly open Tide Dry Cleaners of off Sahara Avenue in Summerlin. We provided these fun vanilla bean sugar cookies decorated in Tide colors for their ribbon cutting ceremony.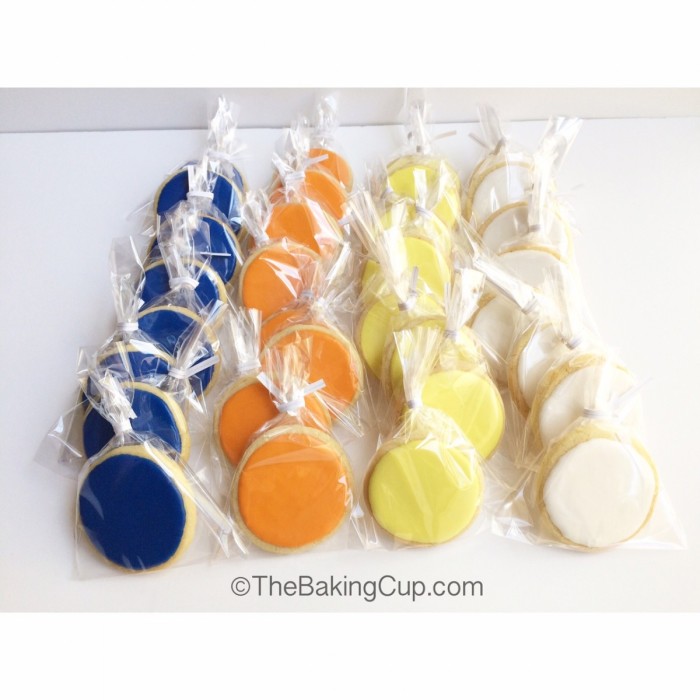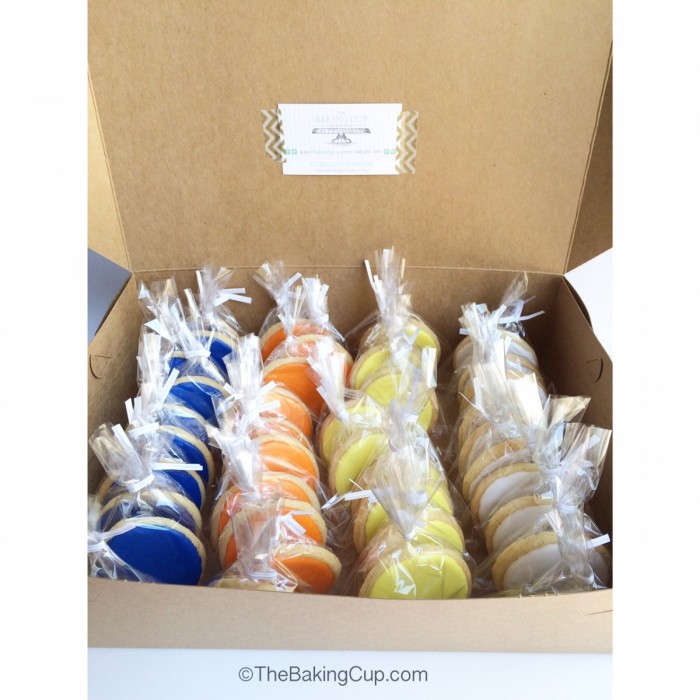 One of our customer ordered our pre-designed salted caramel chocolate ganache cake to surprise her husband on his birthday!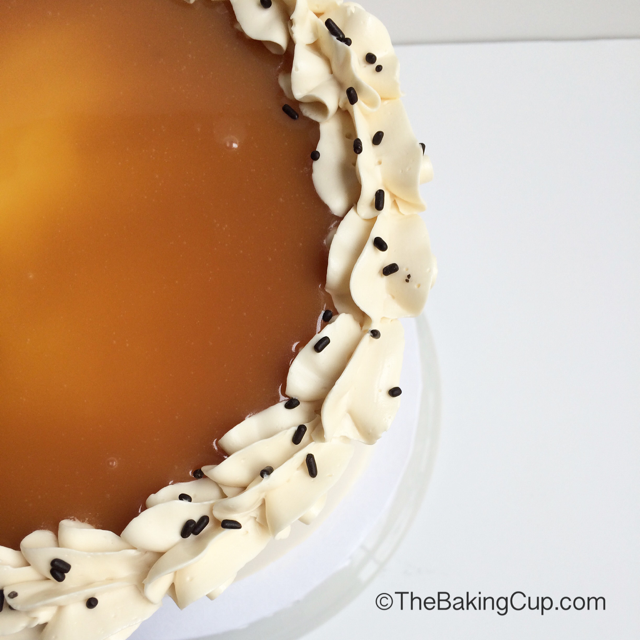 This flavor is super popular and it has three layers of chocolate cake, chocolate ganache filling and salted caramel in between each layer, salted caramel frosting on the outside, with more salted caramel and chocolate sprinkles on top. All made from scratch including the salted caramel.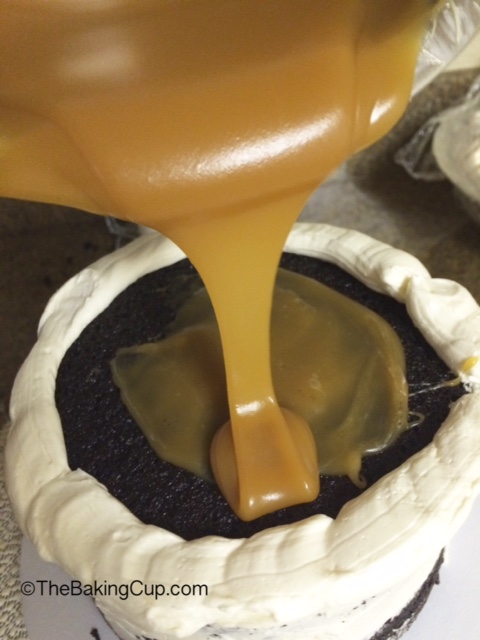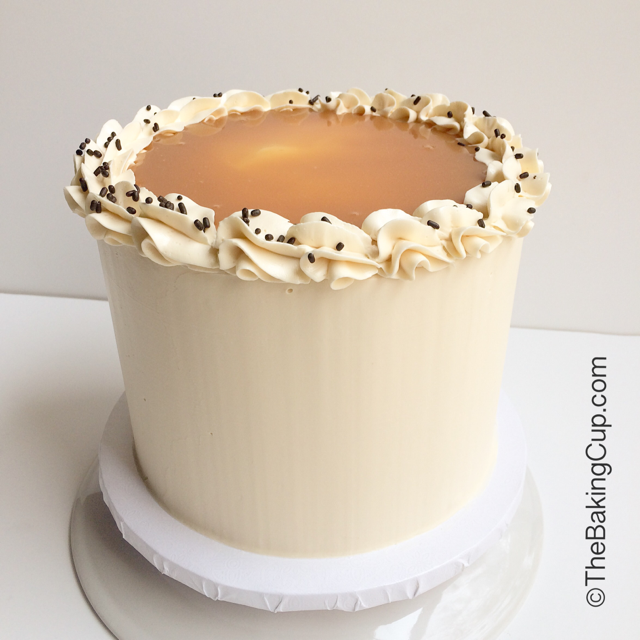 Pink ombre is super popular and we got to do this adorable ruffle cake for an event planner in town! Her name is Lilian and she's the owner of
GOH Time Events
. You should check it out if you have an event/party/wedding coming up – she's awesome.
This was chocolate cake with nutella frosting on the inside.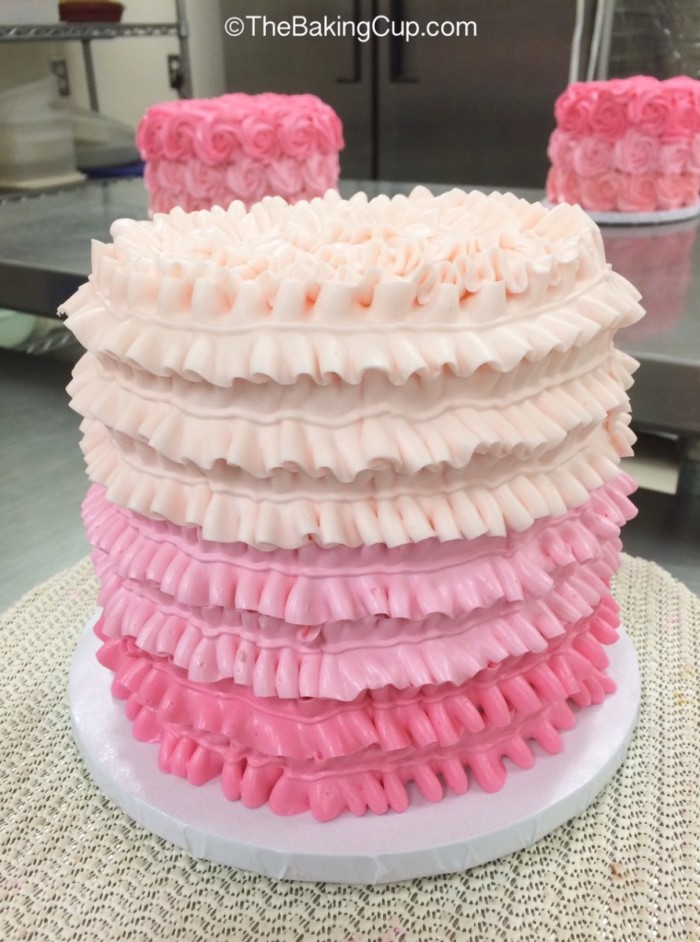 Because we know you're busy we won't post all the orders here, so we'll finish with this 80th Birthday.  A two tier cake, lots of sweetie pies and macarons!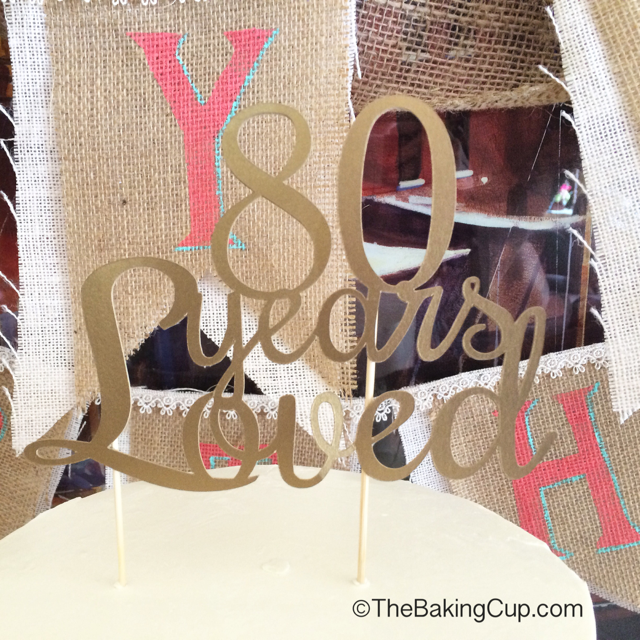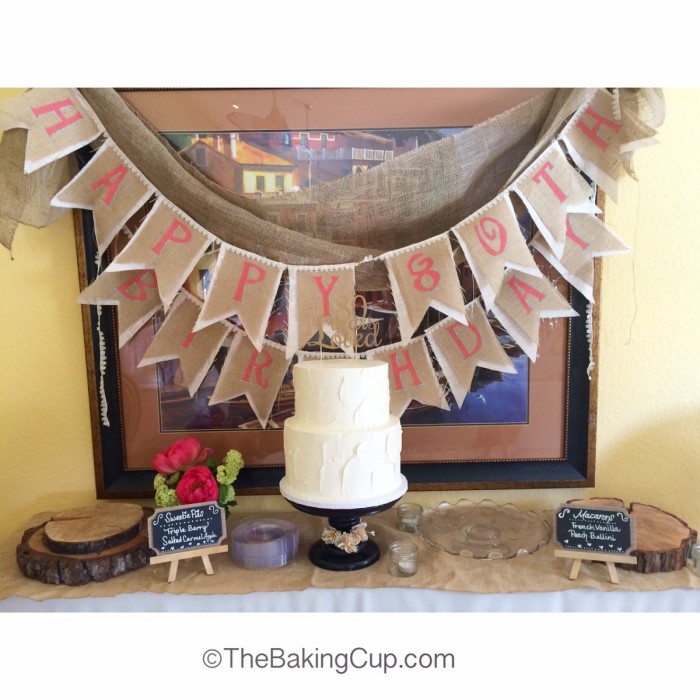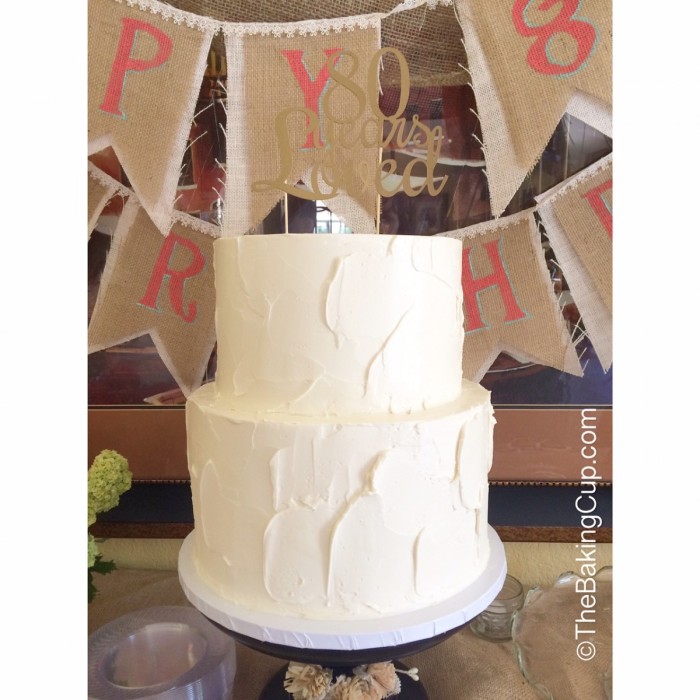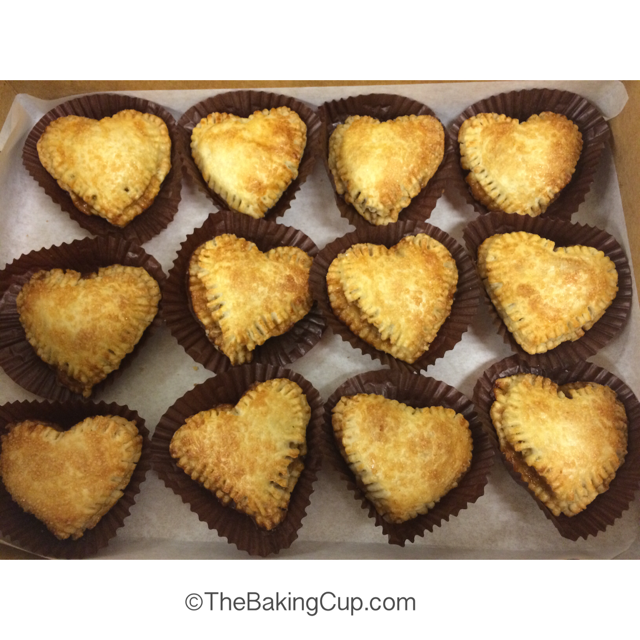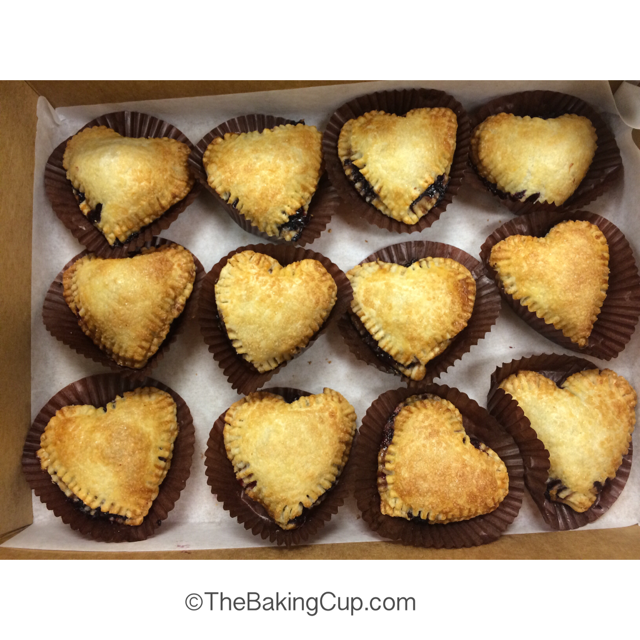 Gold splattered macarons with peach filling.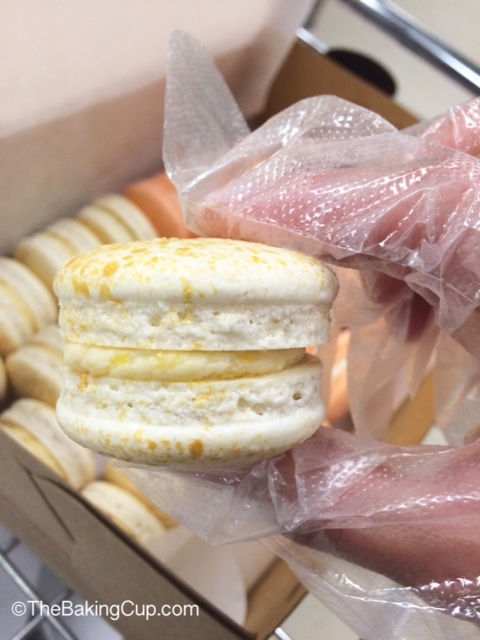 Keep up with the behind the scenes and most importantly, keep in touch with us on a daily basis on
Instagram
,
Facebook
and
Twitter
! To place an order, please fill out the form on our
contact
page with your request :)
We'd love your review on our Yelp page if you've had any of our desserts  – it'd help us tremendously.
Thanks so much for stopping by and hope to see you at the market!
Carolina