Last week was a crazy amazing one! We had lots of custom orders and sold out at the farmers market. It went by fast and we of course want to thank you so much for the continued support.
Come see us at Bruce Trent Park today Wednesday from 4 to 8 pm – 1600 N. Rampart Blvd, and Saturday for fresh52 farmers market at Tivoli Village 9 am to 2 pm.
Our weekly menu includes:
Nutella French Macarons!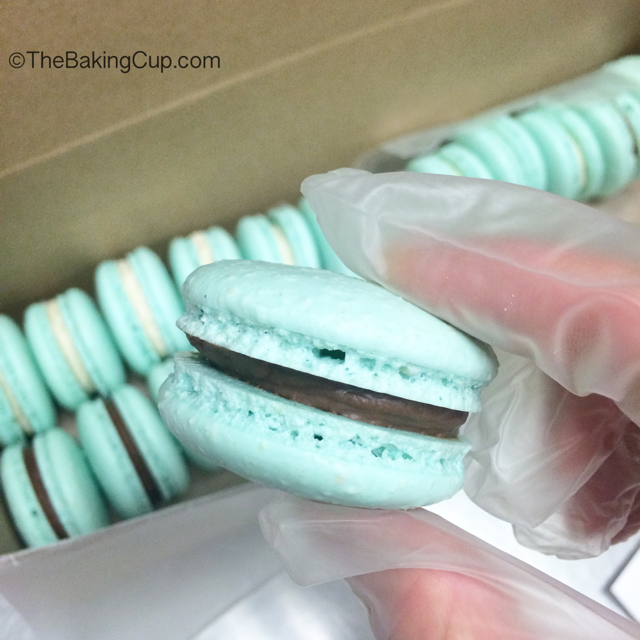 Chocolate Chunk Cookies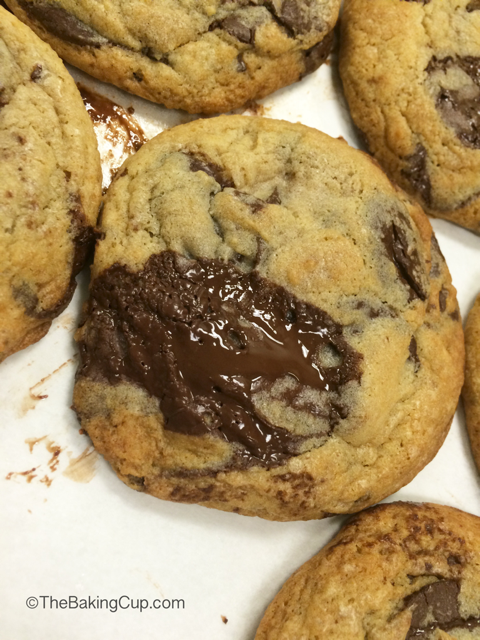 Vegan Chocolate Chunk Cookies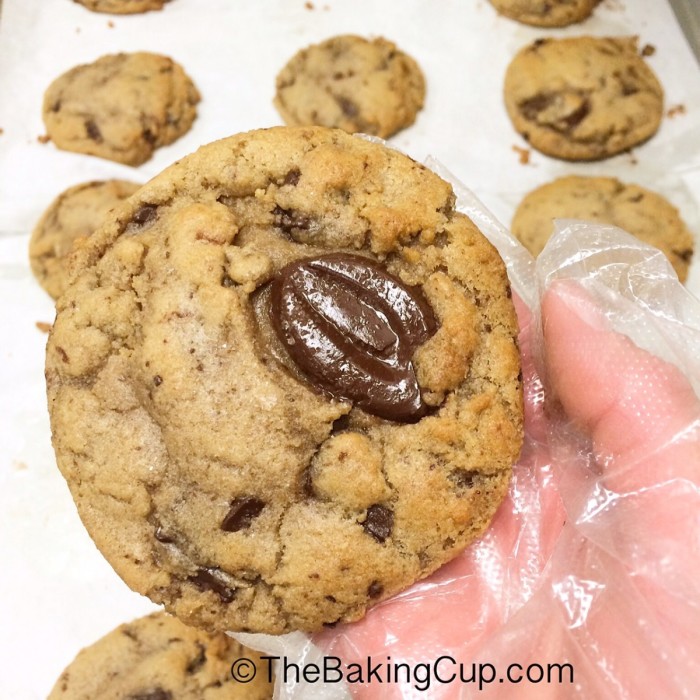 A few shots of last week's happenings. We shipped lots of desserts for Father's Day.
White chocolate macadamia nut and chocolate chunk cookies with a few cake lollipops were sent to Ohio.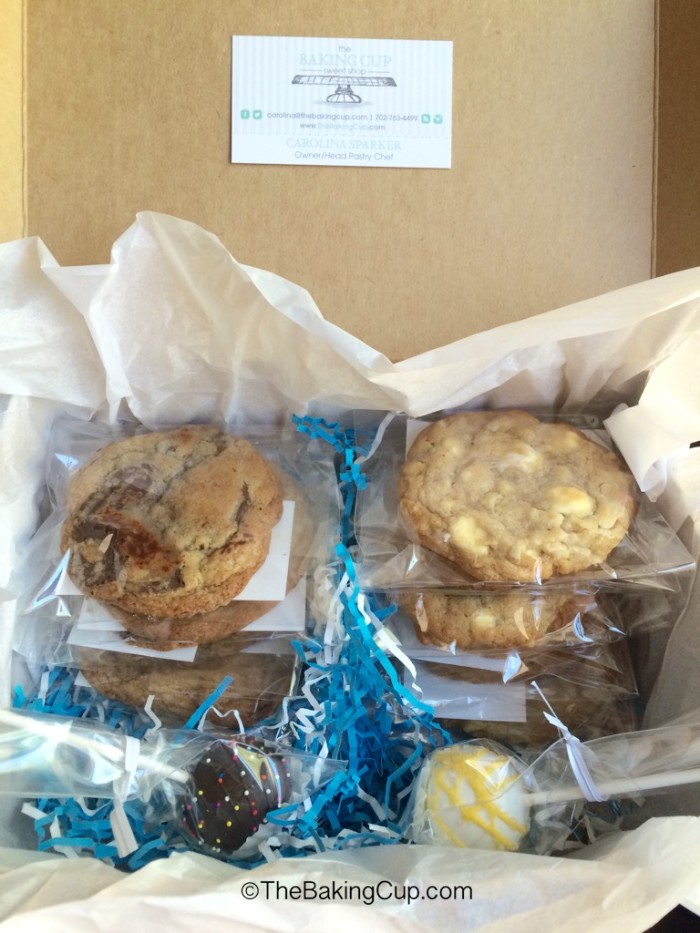 So happy with our new custom ribbon! Just in time for birthday/any occasion gift boxes :D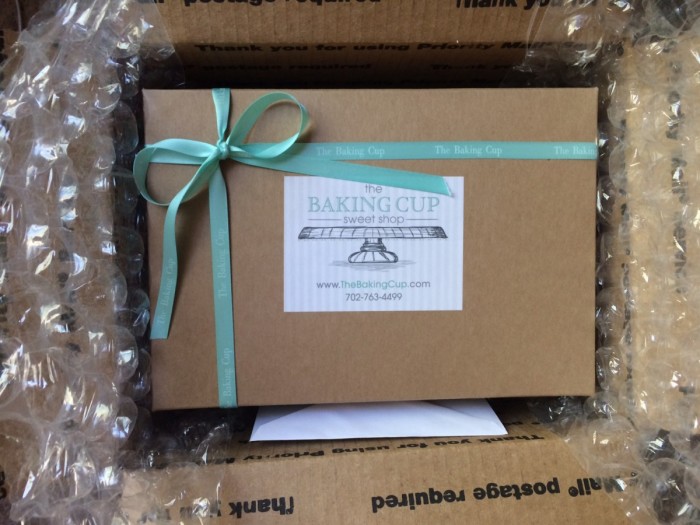 One dozen chocolate chunk cookies on their way to South Florida!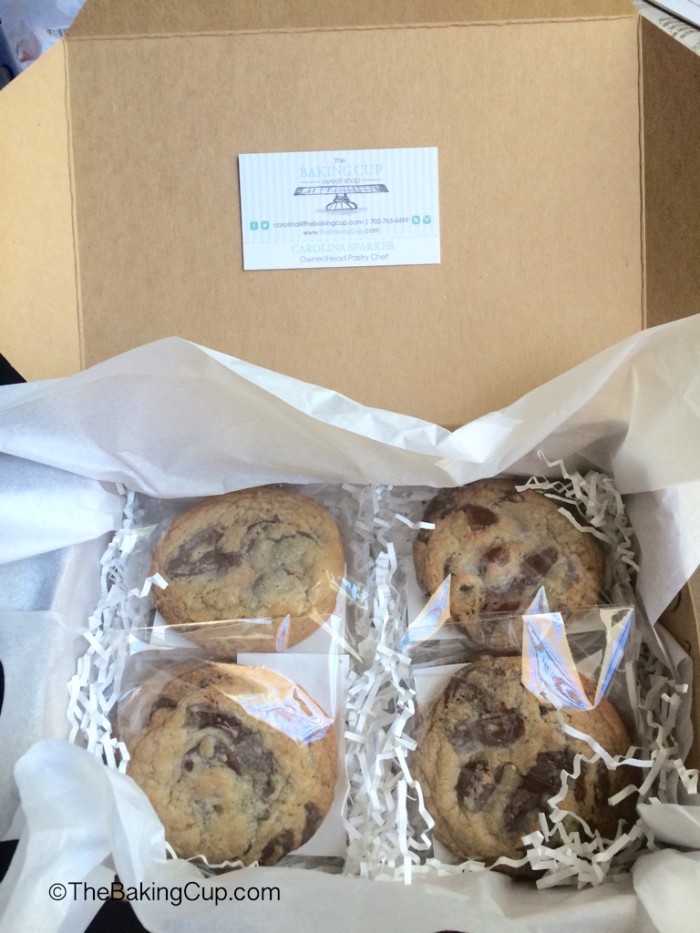 Two dozen chocolate chunk cookies were sent to Texas.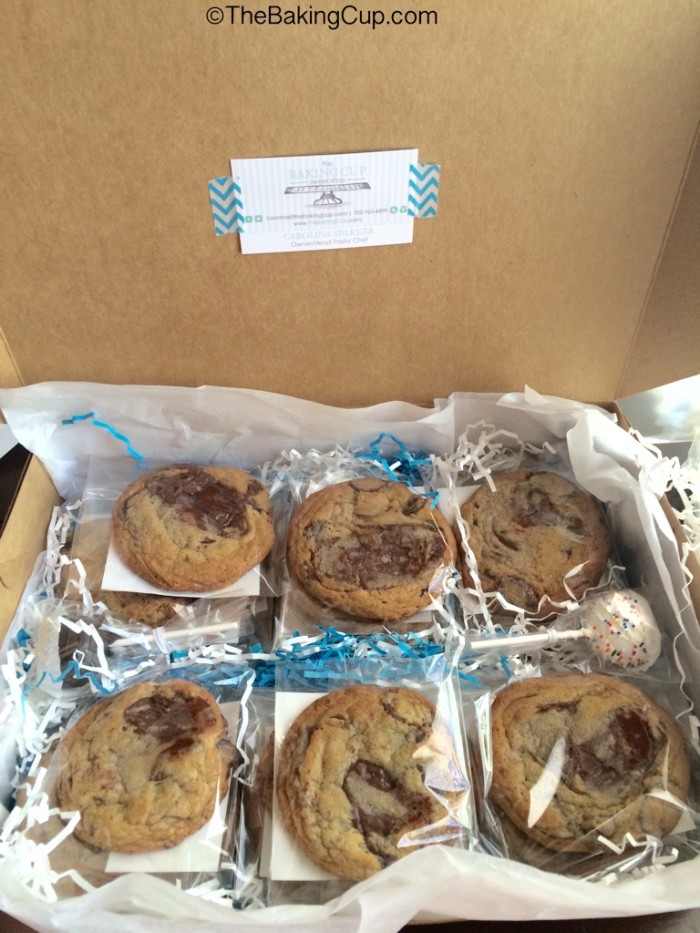 Assorted cake lollipops for a lucky dad in Colorado :)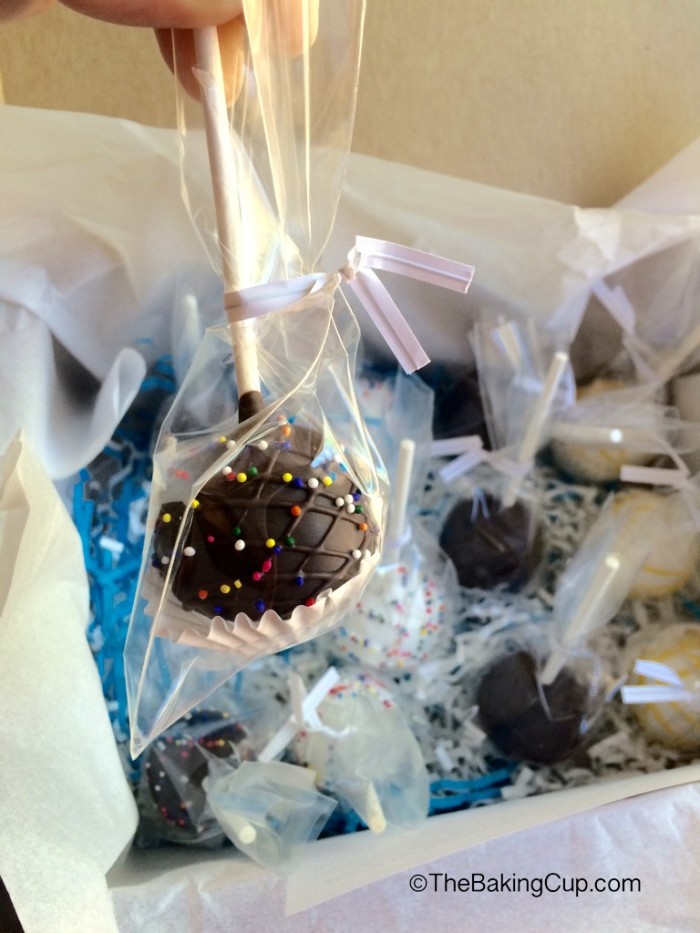 Visit our online shop if you'd like us to ship some cookies or desserts www.thebakingcup.com/shop
One of our Father's Day cake we had for pick up. This one had two layers of vanilla bean cake, one of chocolate cake, oreo filling, and cookie butter filling. We finished it with our signature smooth buttercream, sprinkles, and fondant topper.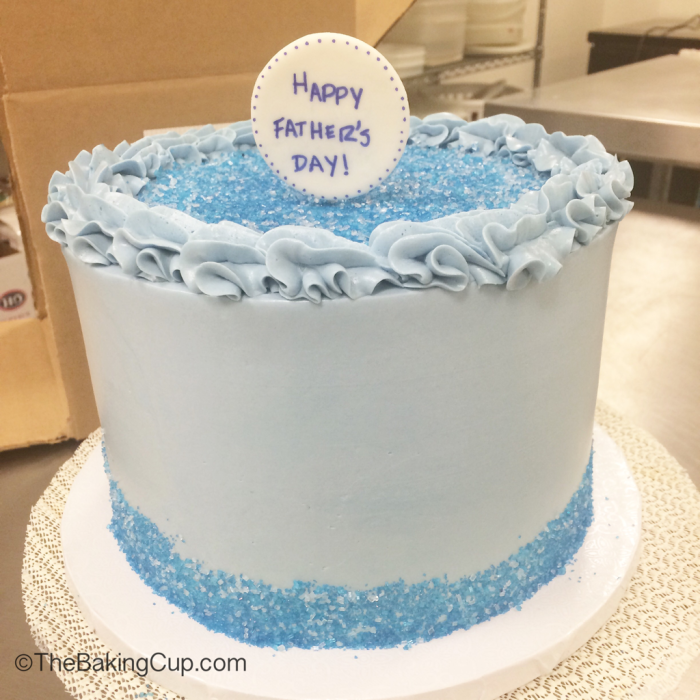 Vanilla Bean and Chocolate Cake Lollipops for a local customer to gift Dad on his day.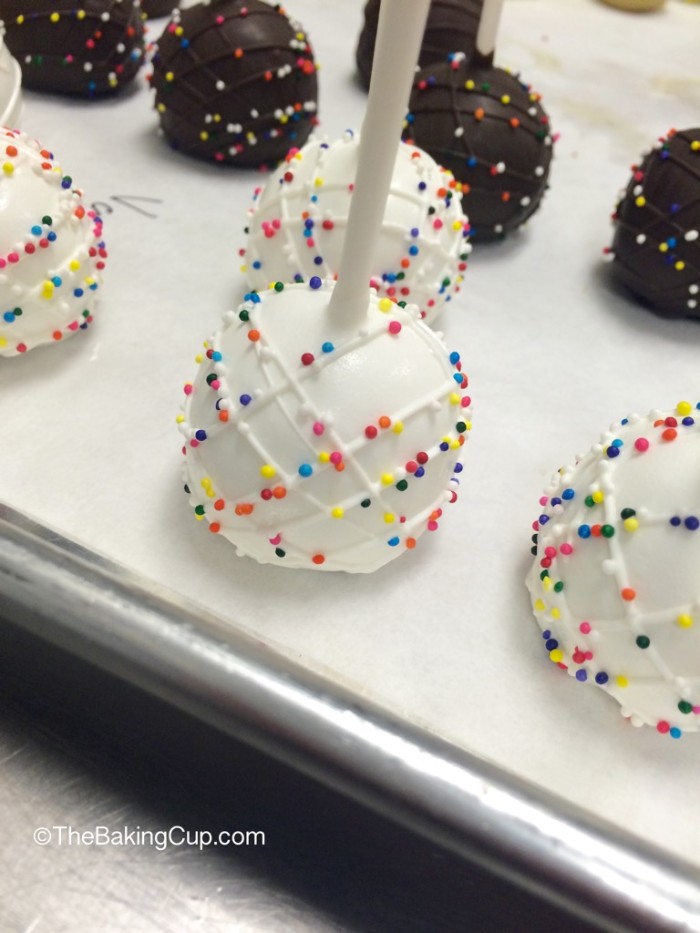 Surprise Birthday gift box from a client to his girlfriend! He said "make something decadent… Chocolate chocolate chocolate!" So we included nutella cake & oreo cake jars, brownie, chocolate and red velvet cake lollipops. Heaven for a chocolate lover for sure.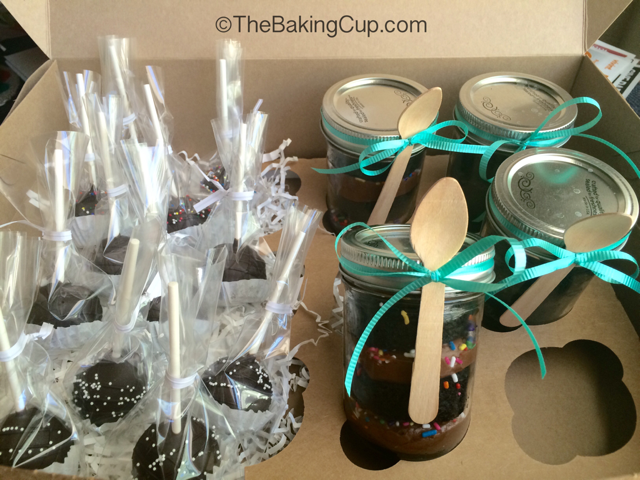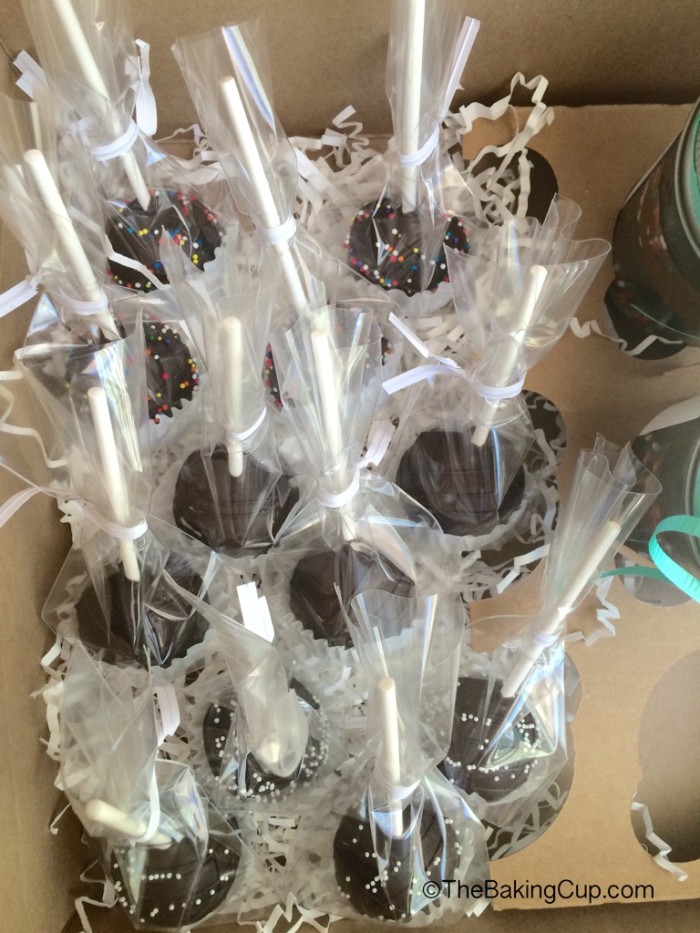 Custom order of vanilla bean and nutella macarons.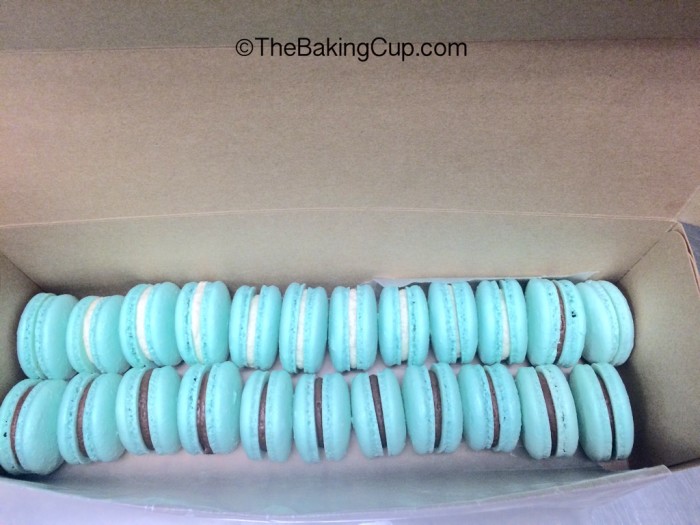 We had a huge order of chocolate chunk cookies and will be sharing a video on our Instagram account of the cookie palooza we just had this past week haha.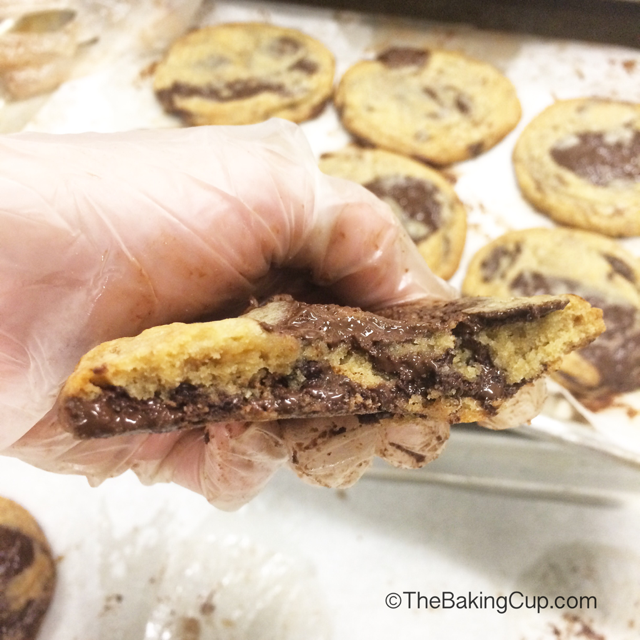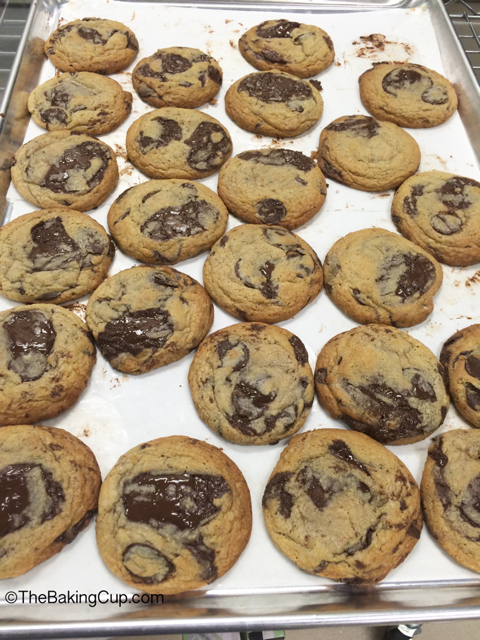 We would LOVE your review on YELP! It'd help us a lot as a business but it'd also help other potential customers taste and experience our desserts/cakes made from scratch.
Here's the link to our YELP page: http://www.yelp.com/biz/the-baking-cup-sweet-shop-las-vegas
See you this week!
Carolina