We are going to be at Las Vegas Farmers Market today Wednesday with a delicious menu! The market is located at Bruce Trent Park (1600 N. Rampart Blvd – Rampart & Vegas) from 4 to 8 pm. Hope you stop by and say hi. It's a lot fun and they have a great selection of vendors.
This week's menu includes:
French Macarons: Nutella, Vanilla Bean, Chocolate Ganache, and Salted Caramel. We use organic eggs, separate the egg whites from the yolks by hand, and make them in small batches.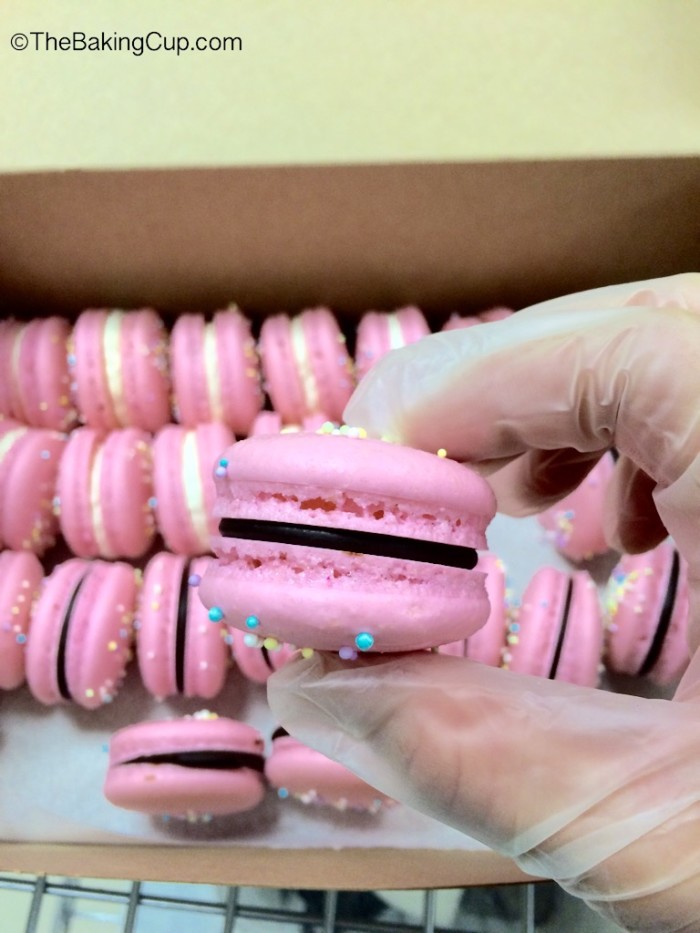 Smookies: our take on s'mores in cookie form. Chocolate chunk cookie with nutella and marshmallows. It's as good as it looks :)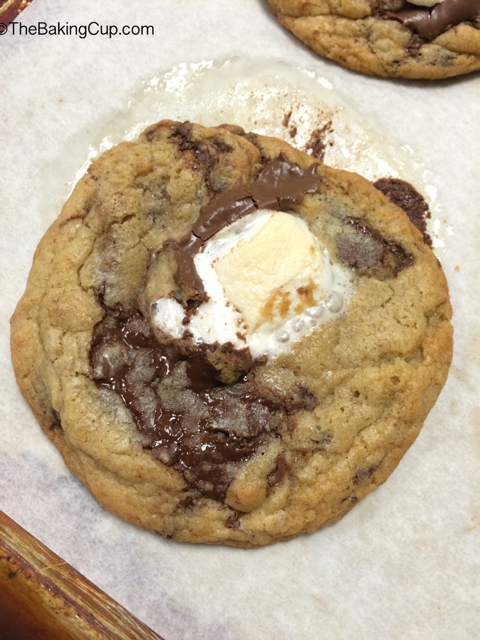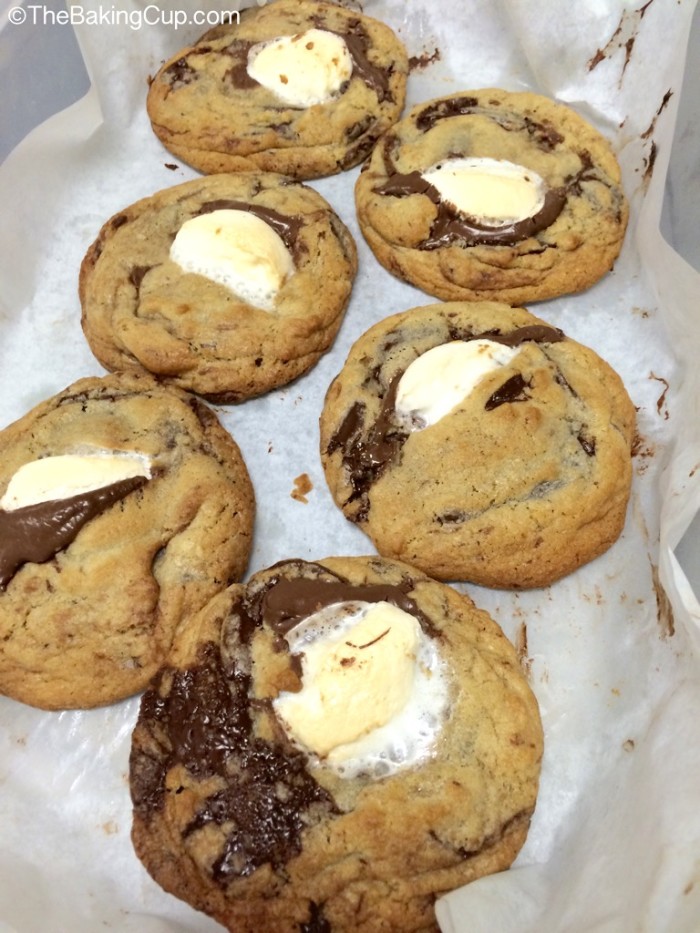 Chocolate chunk cookies and Vegan chocolate chunk cookies.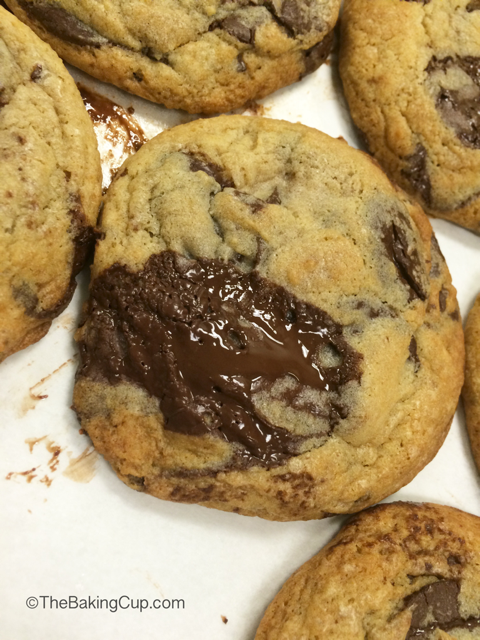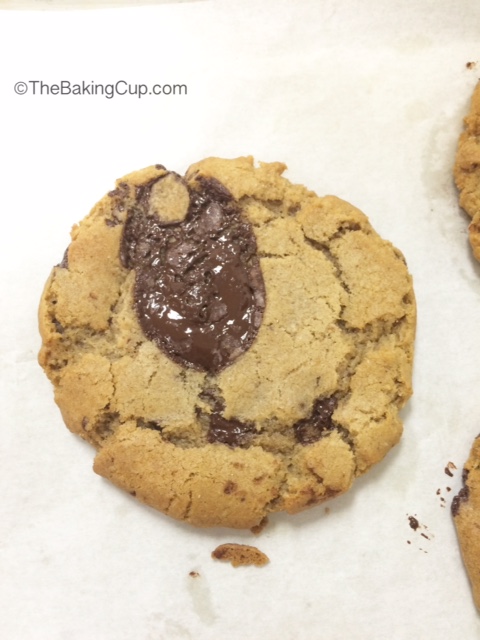 These past couple of weeks we've been working on custom orders and here are few pics!
Our red velvet cake and all of our cakes have three layers of cake and two layers of filling in between. Red velvet is always popular but these past weeks has been on high demand.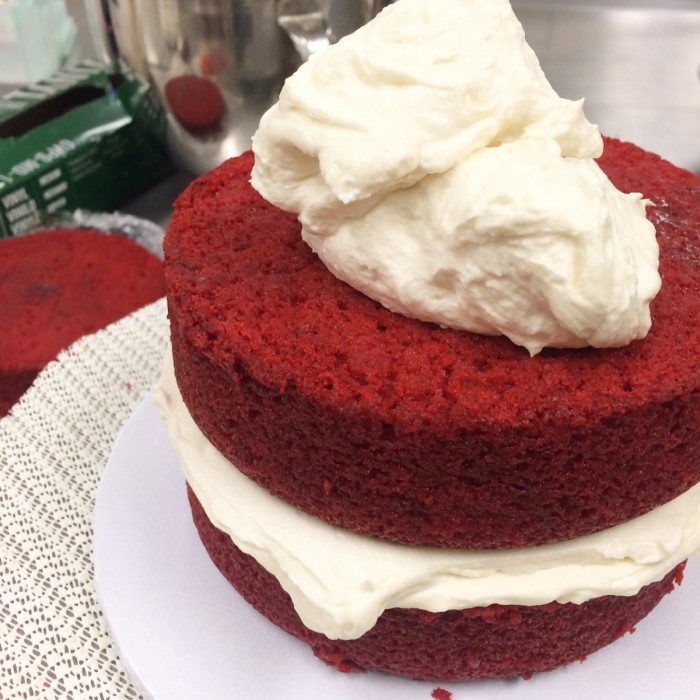 Our s'mores cupcakes are one of our best sellers.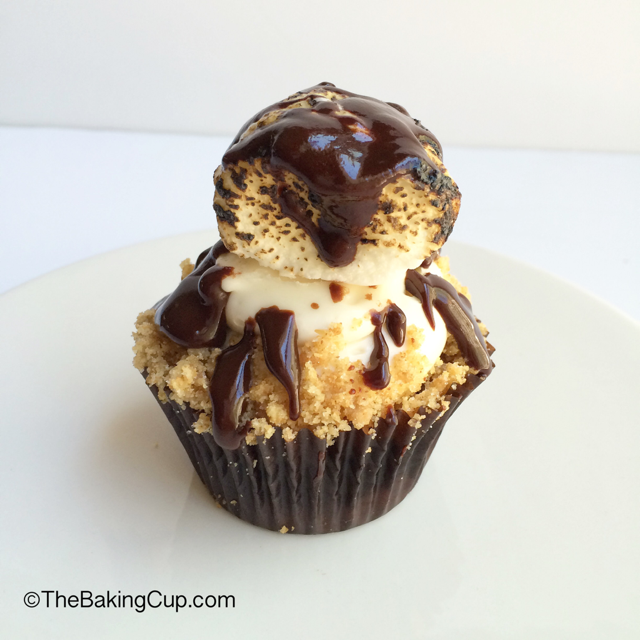 This is what it looks like on the inside. Graham cracker crust, chocolate cake, chocolate ganache, marshmallow frosting, graham cracker crumbs, roasted marshmallow, and chocolate ganache drizzle. Mmmm!!!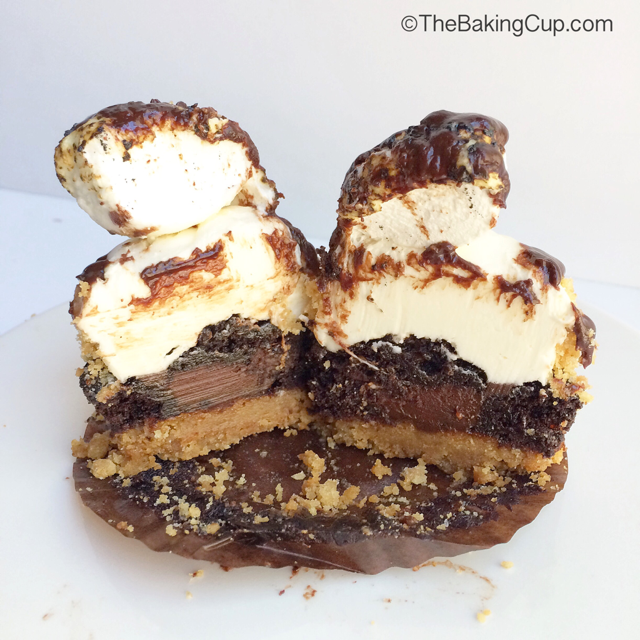 Special orders of chocolate chunk cookies have been going out the door. They are definitely our best seller item on the menu. Here we individually wrapped them for freshness. Just mention it and we'd be happy to do it.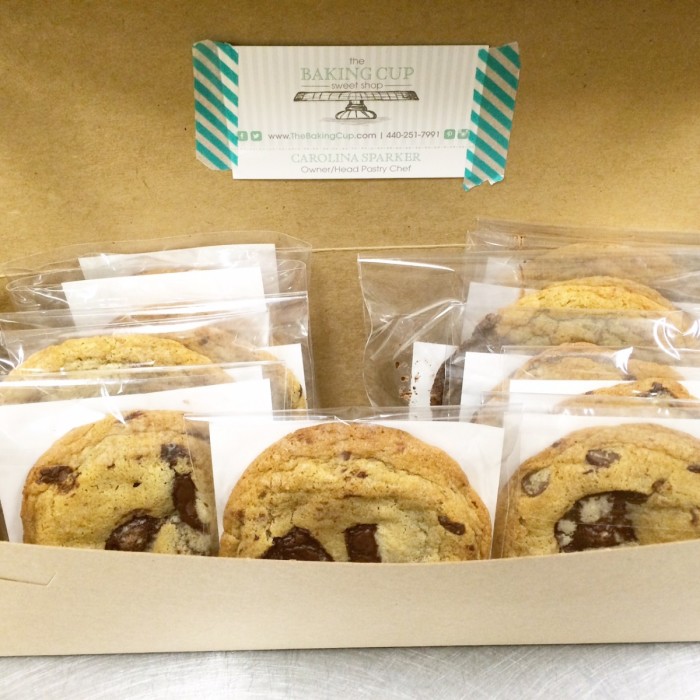 S'mores bar for a special order! Graham cracker crust, chocolate cake, layer of chocolate ganache, roasted marshmallows, graham cracker crumbs and chocolate ganache drizzle. We make them in every size to accommodate your party needs.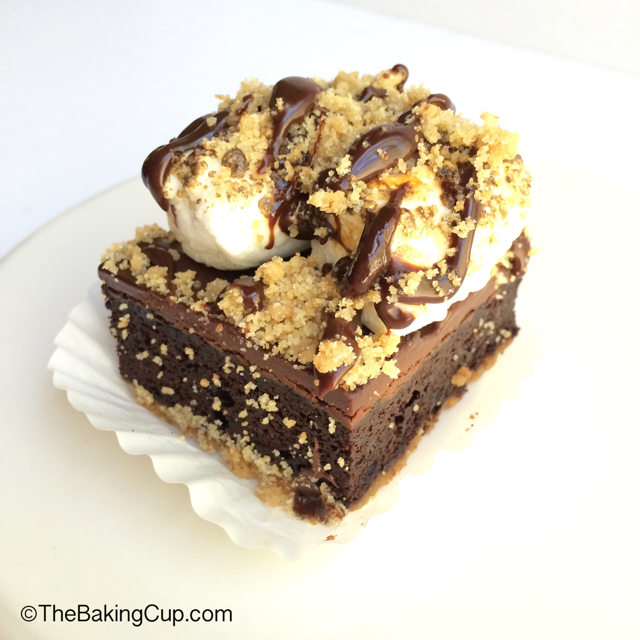 Packaging more chocolate chunk cookies!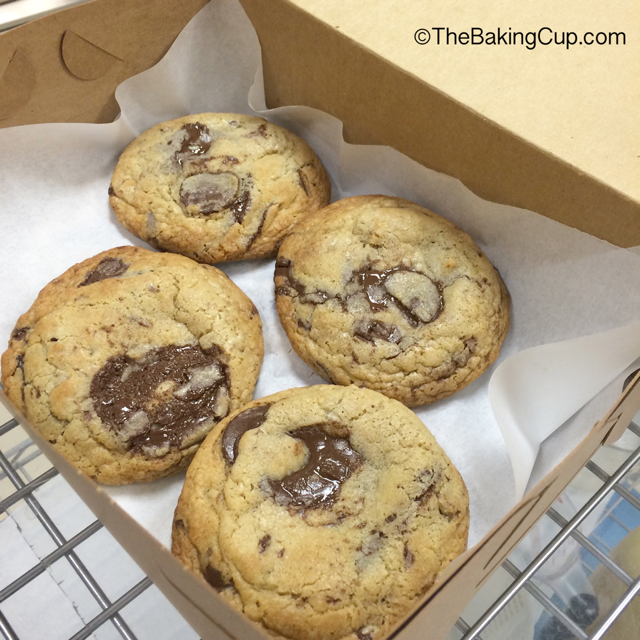 Special order of brown rosettes cake for one of our customer's husband's birthday. Inside is cookie butter filling with vanilla bean cake.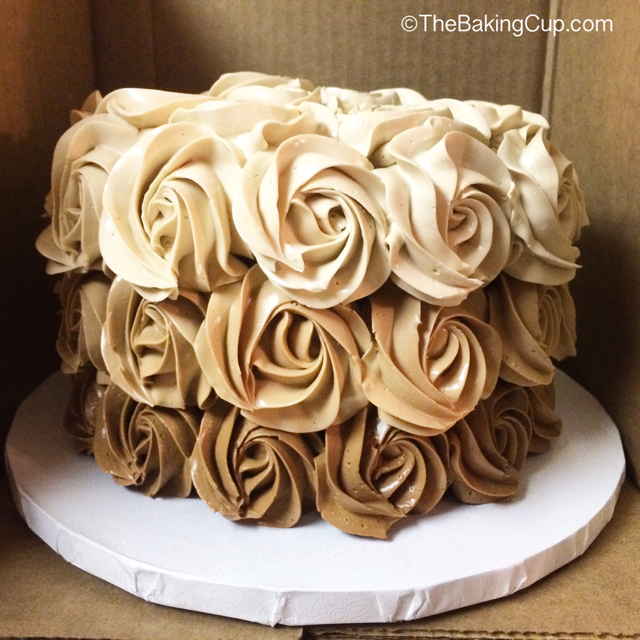 Birthday cake confetti cake jars and macarons for a girly girl.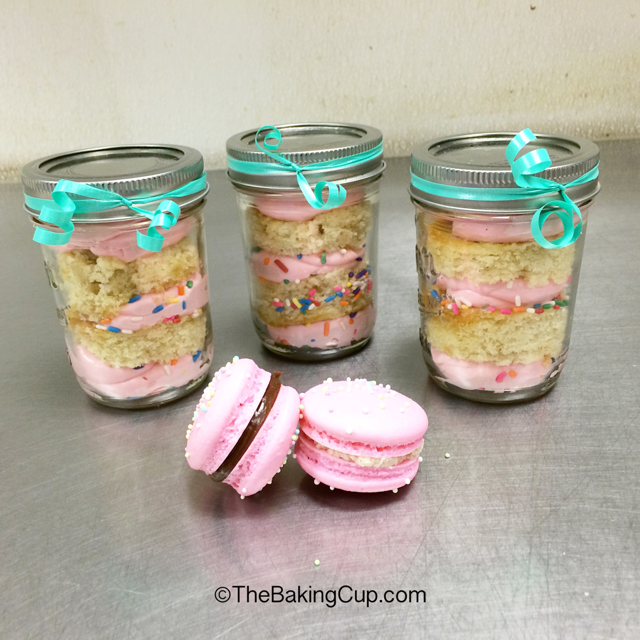 Our pre-designed Red velvet cake with a blue ombre twist! This was a surprise from one of our customers to her husband on his birthday.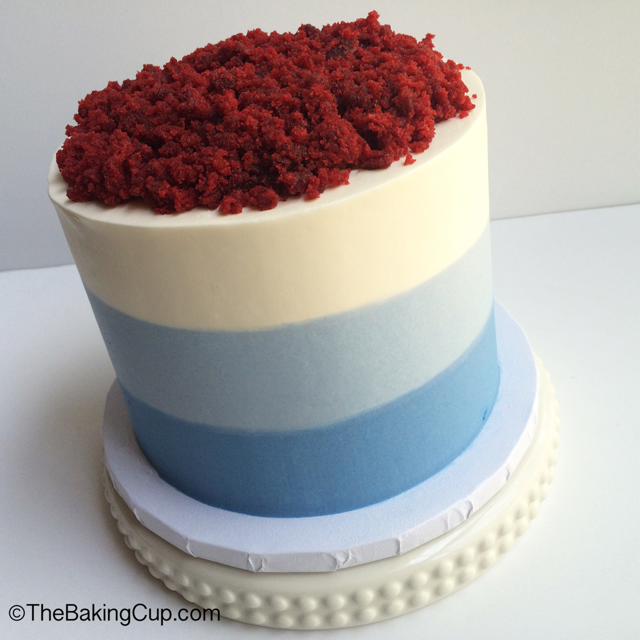 And more custom vanilla bean French macarons in Tiffany Blue and pastel sprinkles.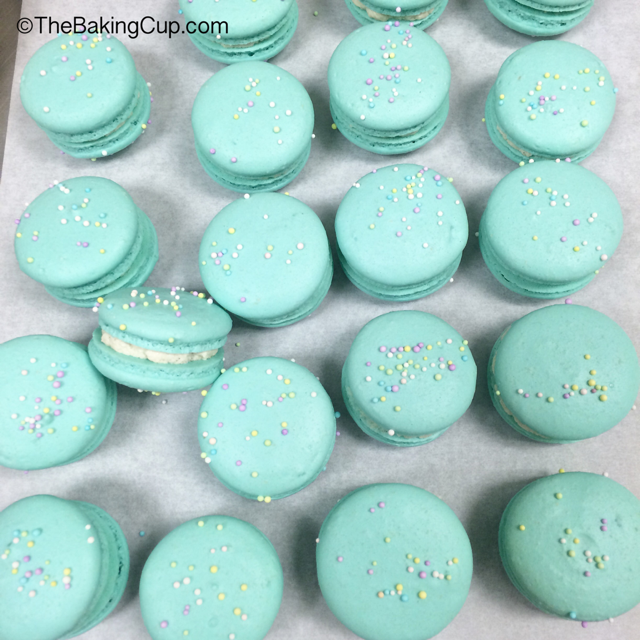 Let us know if you need to place a custom order with us. Cakes, cookies, mini desserts, birthday gift boxes, anything you need we can take care of for you right away :) Just email us at carolina@thebakingcup.com or call 702-763-4499.
We would LOVE your review on YELP! It'd help us a lot as a business but it'd also help other potential customers taste and experience our desserts/cakes made from scratch.
Here's the link to our YELP page: http://www.yelp.com/biz/the-baking-cup-sweet-shop-las-vegas
See you at the market!
Carolina