We are back! We had a great mini vacation over Labor Day weekend for a family wedding. Hope you had a great time off and enjoyed it with friends and family.
Today we are at Las Vegas Farmers Market from 4 – 8 pm with delicious desserts. The market is located at Bruce Trent Park (1600 N. Rampart Blvd – Vegas & Rampart).
The menu includes:
Coconut cake in a jar: fluffy vanilla coconut cake layered with coconut cream cheese and coconut flakes. Very tropical tasting and super light in texture!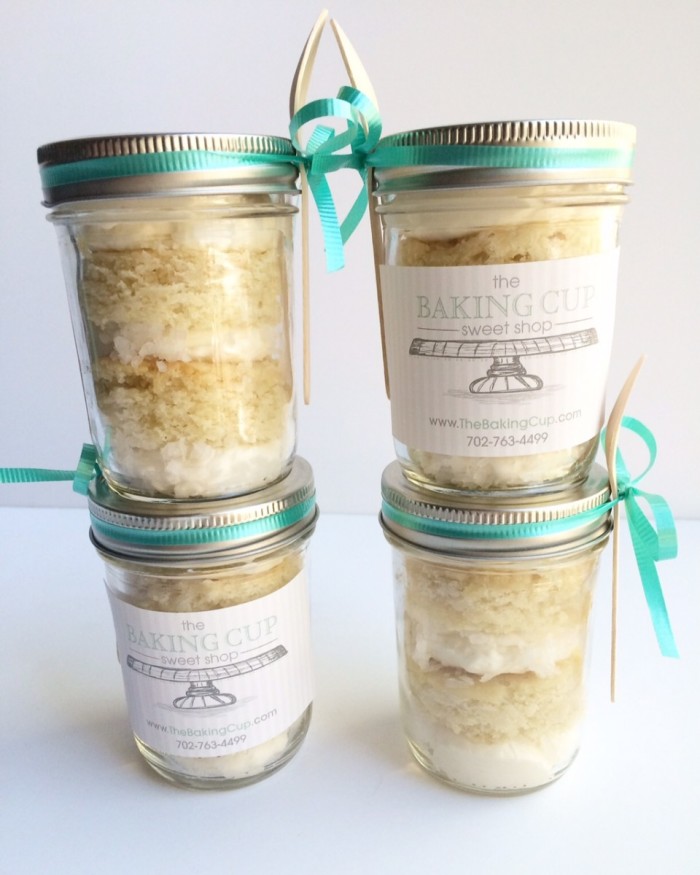 French Macarons: this week's flavors are chocolate ganache and almond joy (chocolate, coconut filling and coconut flakes).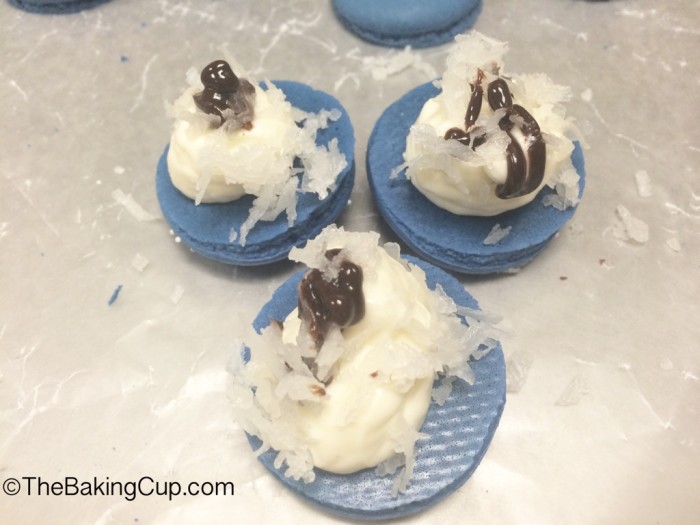 Vegan Chocolate Chunk cookies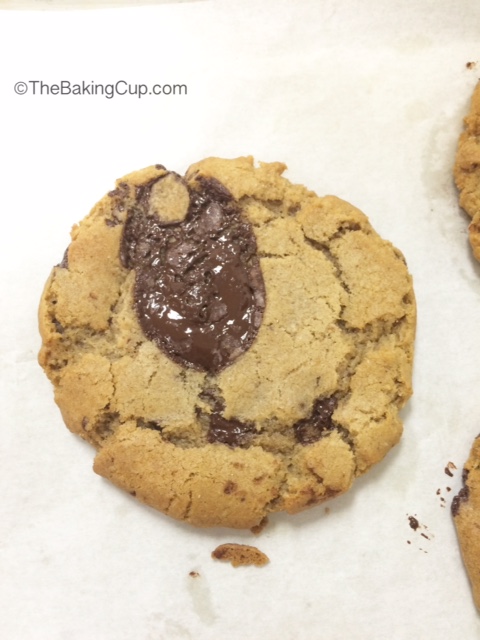 And regular chocolate chunk cookies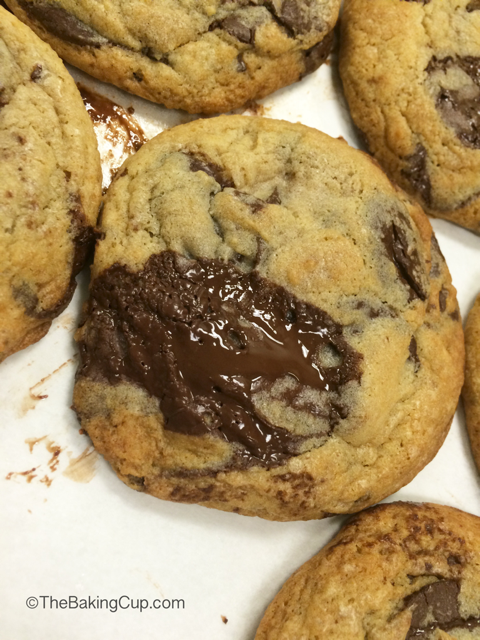 It was my husband's birthday last week and made a cake with all of his favorite flavors!
Chocolate cake with Reese's Peanut Butter Cups on the outside, soft chocolate chunk cookies, buttery graham cracker crumbs, roasted marshmallows, and chocolate ganache on top, frosted with our signature smooth Swiss meringue buttercream.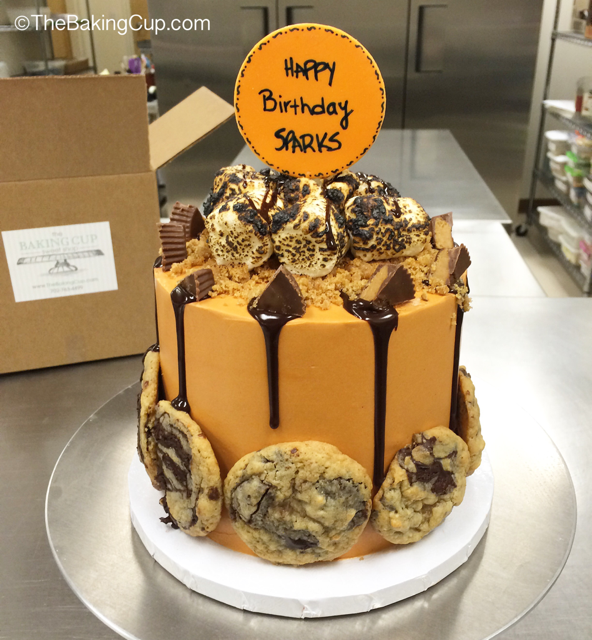 The inside had three layers of chocolate cake, and two layers of chocolate ganache, marshmallow frosting, dark chocolate frosting, peanut butter frosting, and soft chocolate chunk cookies. It was a surprise and he was definitely in heaven and had about three slices ;)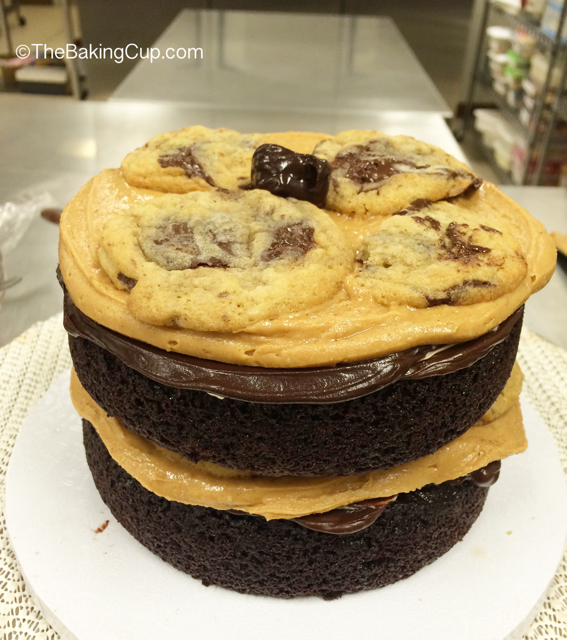 Here's a cute custom cake for a rainbow party we had the opportunity to make.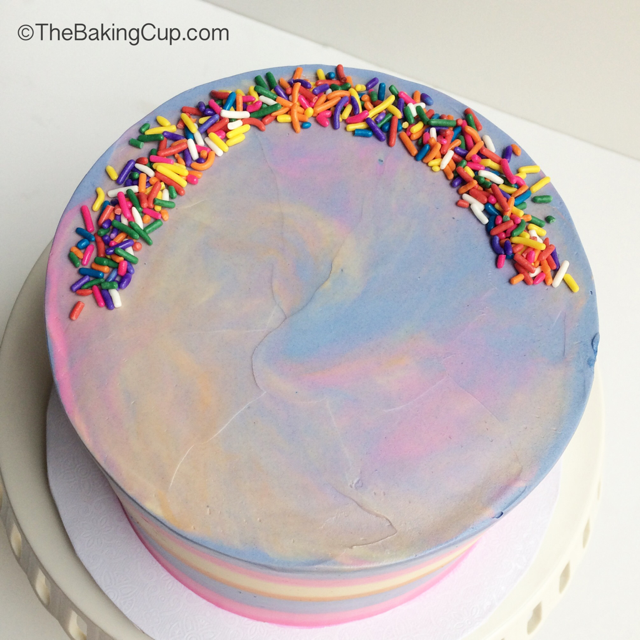 All buttercream on the outside with some rainbow sprinkles on top!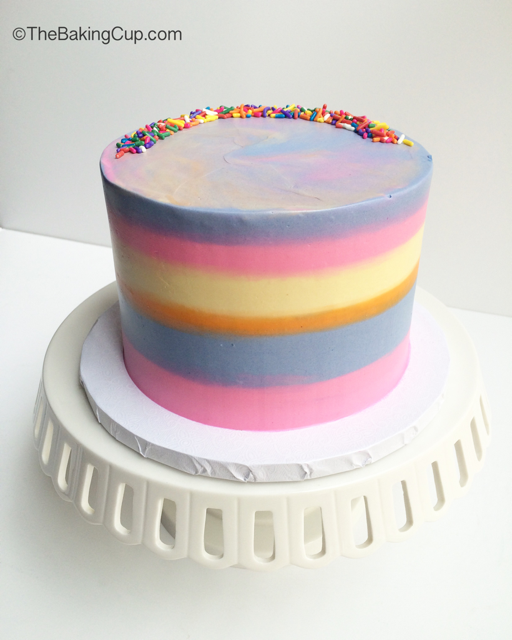 Pink ombre cake for a girly girl turning 8. She requested sprinkles and we added them on top.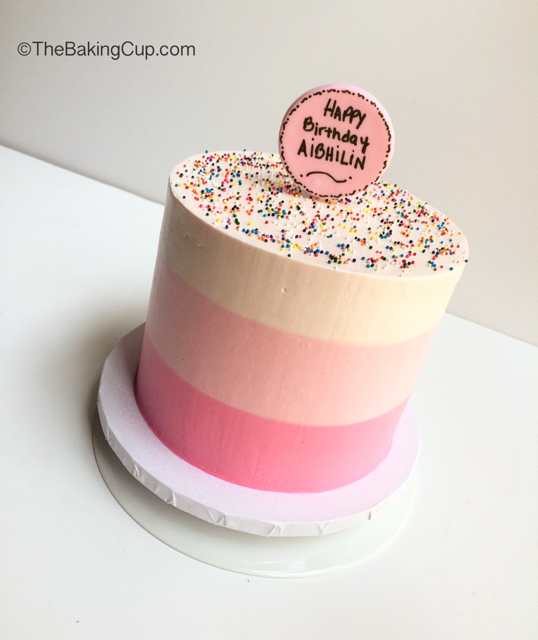 If you've had the opportunity to enjoy our desserts, we will greatly appreciate your review on Yelp! Here's a screenshot of one of our reviews on Yelp from one of our clients (Hi Sue!).
It'd help us a lot as a business but it'd also help other potential customers taste and experience our desserts/cakes made from scratch.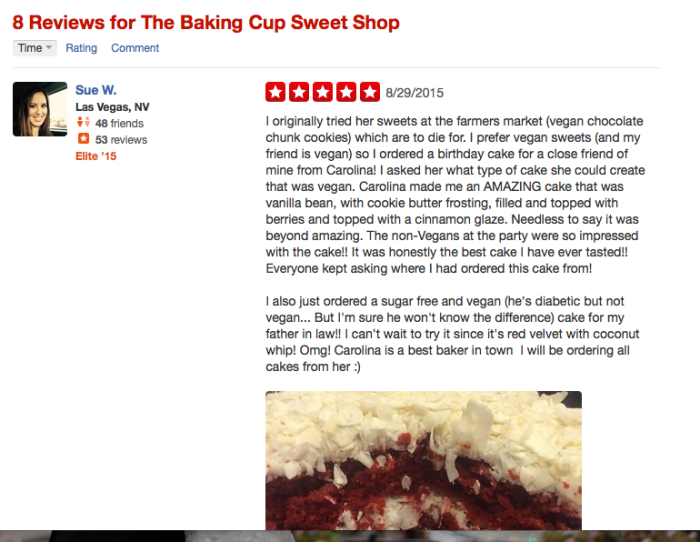 Here's the link to our YELP page: http://www.yelp.com/biz/the-baking-cup-sweet-shop-las-vegas
See you at the market,
Carolina