We are at Las Vegas Farmers Market today Wednesday from 2 to 6 pm! The market is located at Bruce Trent Park (1600 N. Rampart Blvd – Rampart & Vegas). Stop on by and say hi :)
And we are back at fresh52 farmers market at Tivoli Village! Come out this Saturday from 9 am to 2 pm and join us for an awesome must-do weekend activity!
This week's menu includes chocolate chunk cookies, vegan chocolate chunk cookies, and macarons: pumpkin cookie butter, salted caramel, cookie butter, and vanilla bean.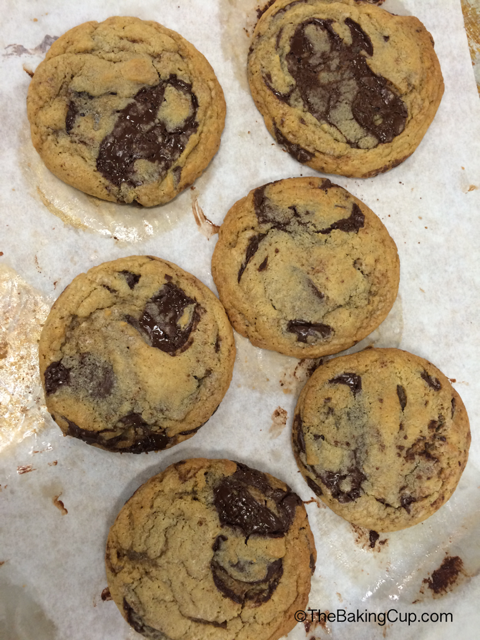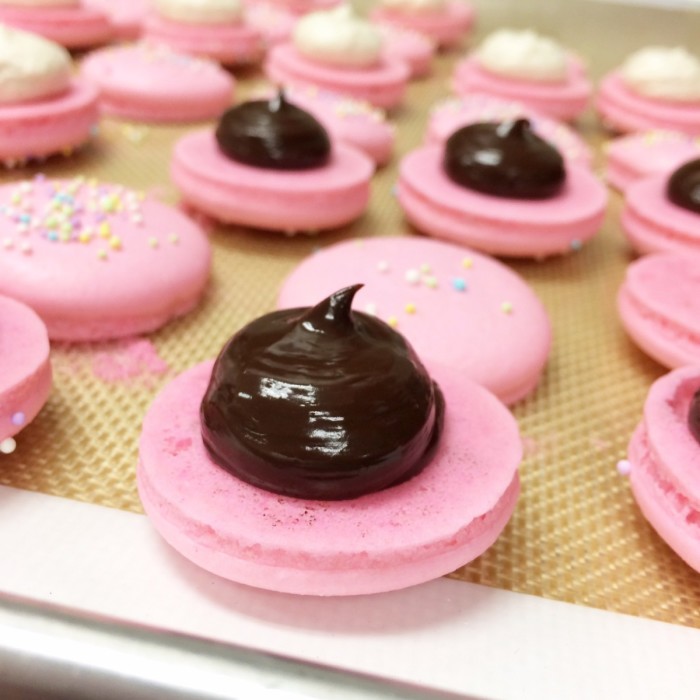 ---
In case you missed it, our desserts are now available daily at Pour Coffeehouse (6811 south eastern avenue – sunset & eastern). This week they have brownies, vegan cookies, lemon pound cake by the slice, and blueberry scones!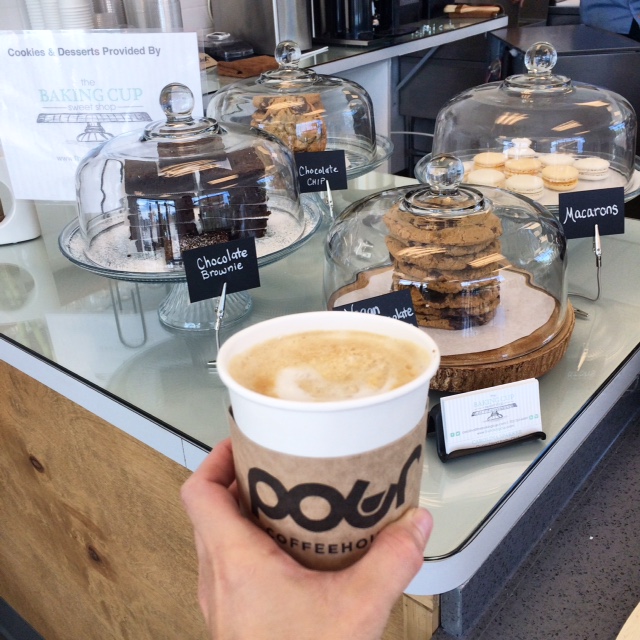 Lemon pound cake photo provided by Pour.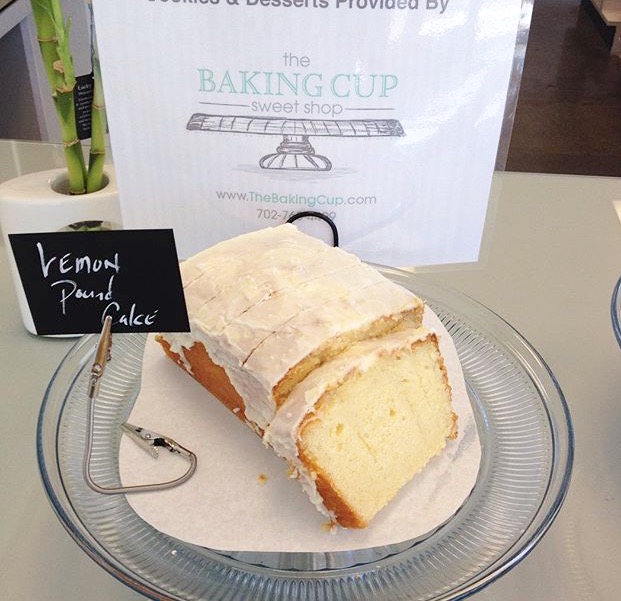 Blueberry scones just out of the oven … mmmm!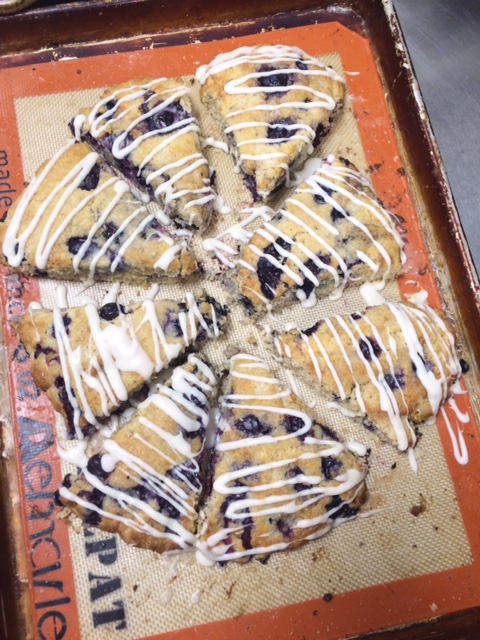 We are now accepting orders for your Thanksgiving celebrations! We have pumpkin pies, pumkin cupcakes or cake with cinnamon cream cheese and salted caramel, oat crumble salted caramel apple pies, pecan pies, cinnamon rolls, and more. Just give us a call 702-763-4499 or contact via email at carolina@thebakingcup.com to place your order today.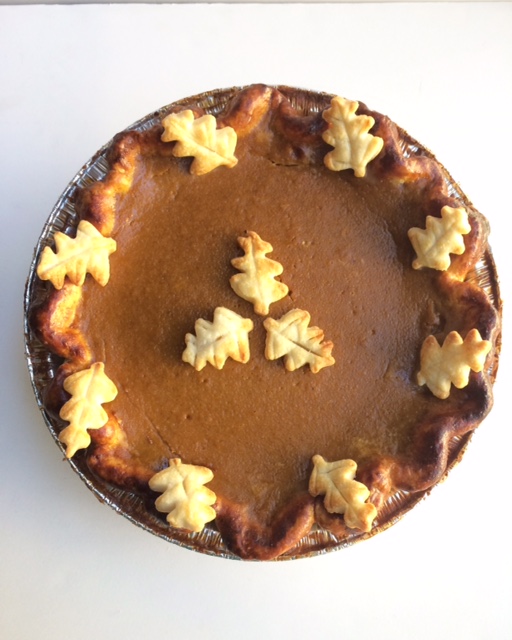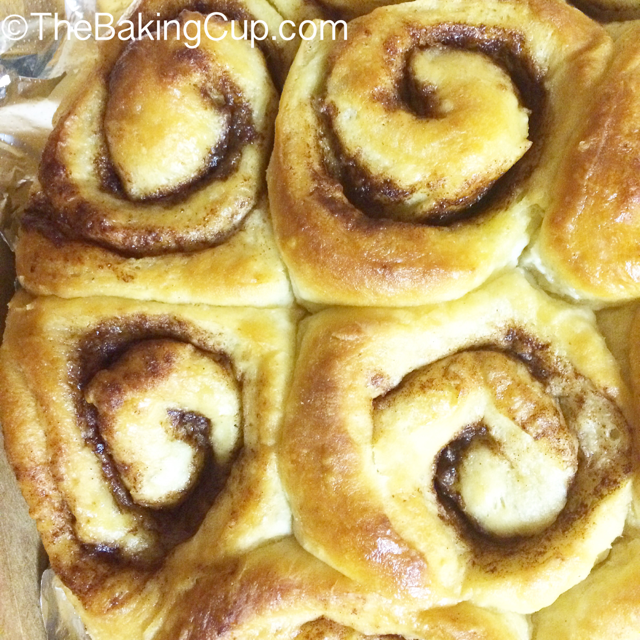 If you've had the opportunity to enjoy our desserts, we will greatly appreciate your review on Yelp! Here's a screenshot of one of our Yelp reviews from one of our clients. Thank you for all the new reviews!!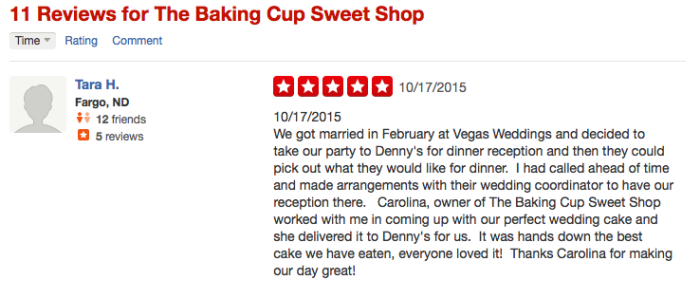 It'd help us a lot as a business but it'd also help other potential customers taste and experience our desserts/cakes made from scratch.
Here's the link to our YELP page: http://www.yelp.com/biz/the-baking-cup-sweet-shop-las-vegas
See you at the market!
Carolina