Happy Halloween week! It's almost time to dress up, trick or treat, and celebrate everything spooky!
We're celebrating with our cute vanilla bean Halloween cookies. We'll have them at the Farmers Market in Summerlin, Bruce Trent Park – 1600 North Rampart – 4-8 pm this Wednesday, October 29.
Our chocolate chocolate cookies are back! They're made with two different types of chocolate, are a little crunchy on the edges and soft, chewy, gooey in the middle.
Last week we sold out of everything, including our cake pops! We're bringing more this week and the flavors are: vanilla sprinkles, chocolate oreo, and red velvet :)
Our French Macarons have been very popular, too! This week's flavors are: strawberry balsamic, apple cider, chocolate ganache, strawberry chocolate, and vanilla bean!
We've been so busy that we haven't had the time to take pictures with a real camera so here are a few we snapped with the phone ;)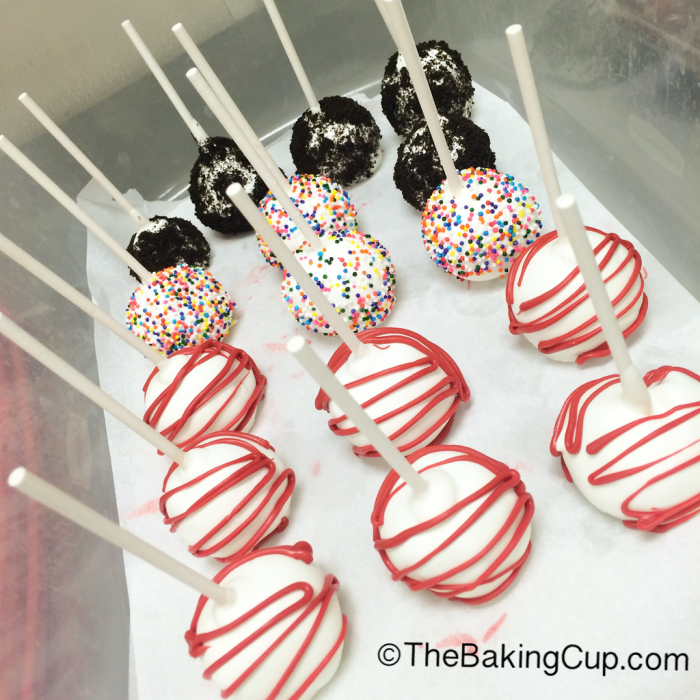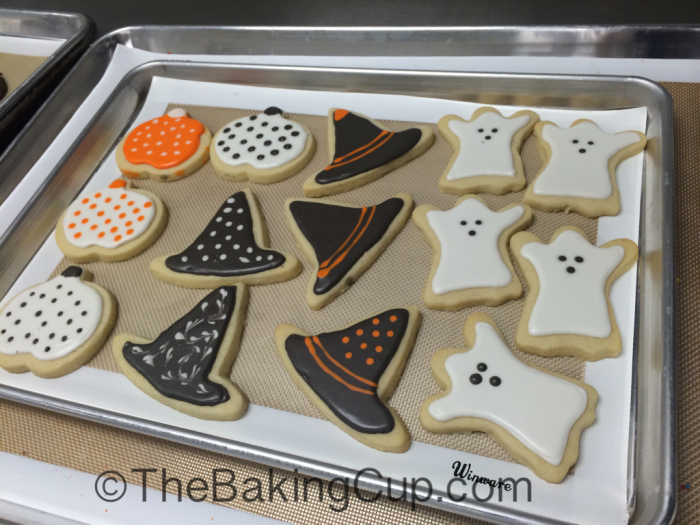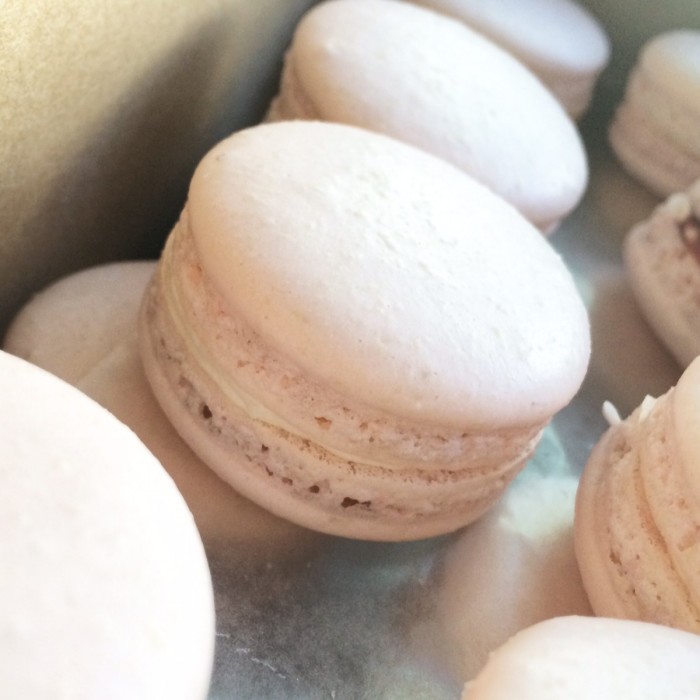 A few cakes from this weekend! Both cakes were ordered by husbands that wanted to surprise their wives on their birthdays! How sweet is that!?!
This is a red velvet chocolate cake. The birthday girl is lactose intolerant so we customized it to her needs and didn't include cream cheese frosting, and went with a smooth dark chocolate instead!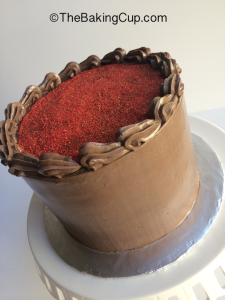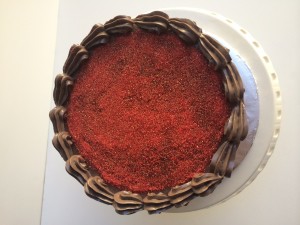 Here's the second cake. This time the husband requested our popular chocolate chocolate cookie in cake form. Three layers of decadent chocolate cake filled with chocolate ganache and our own chocolate chocolate cookie crumbles with dark chocolate frosting on the outside and a big cookie on top!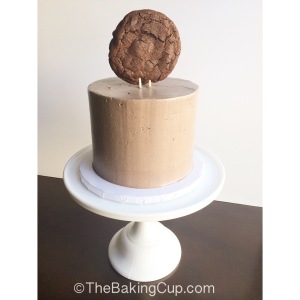 A few shots from last week farmers market!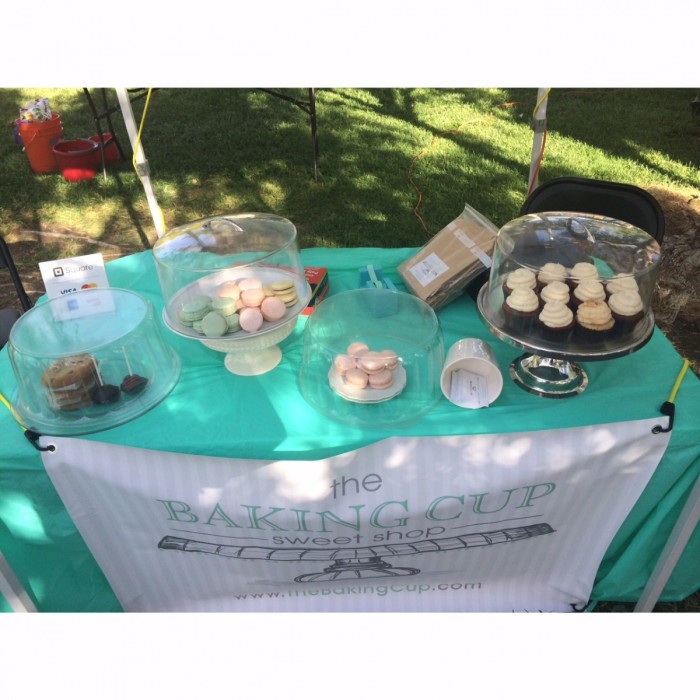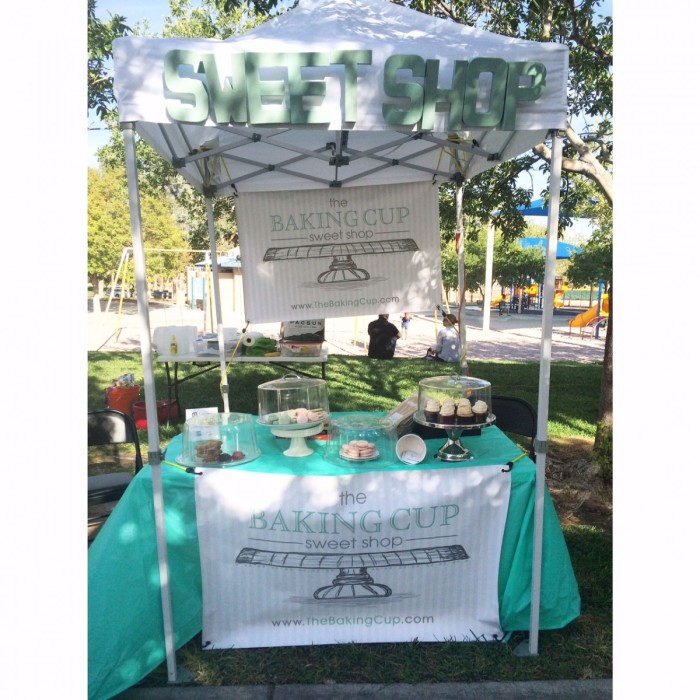 Our customers enjoying our macaron and cupcakes!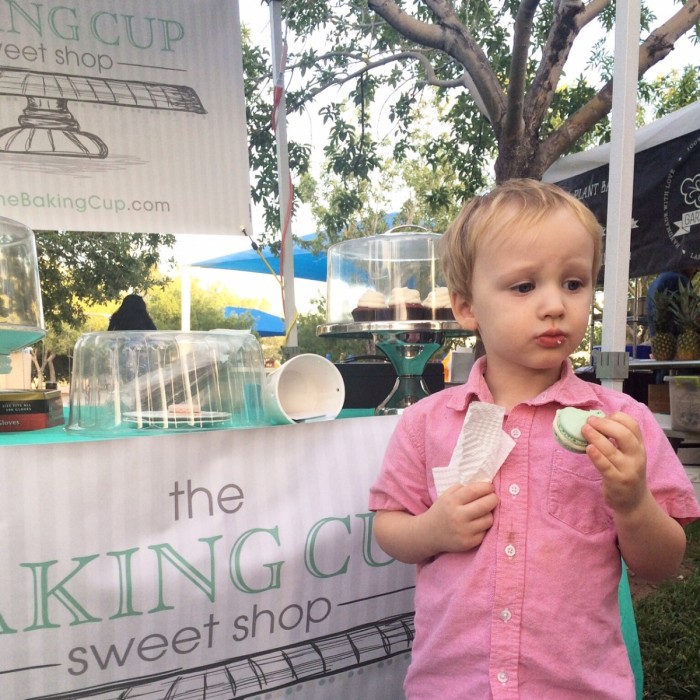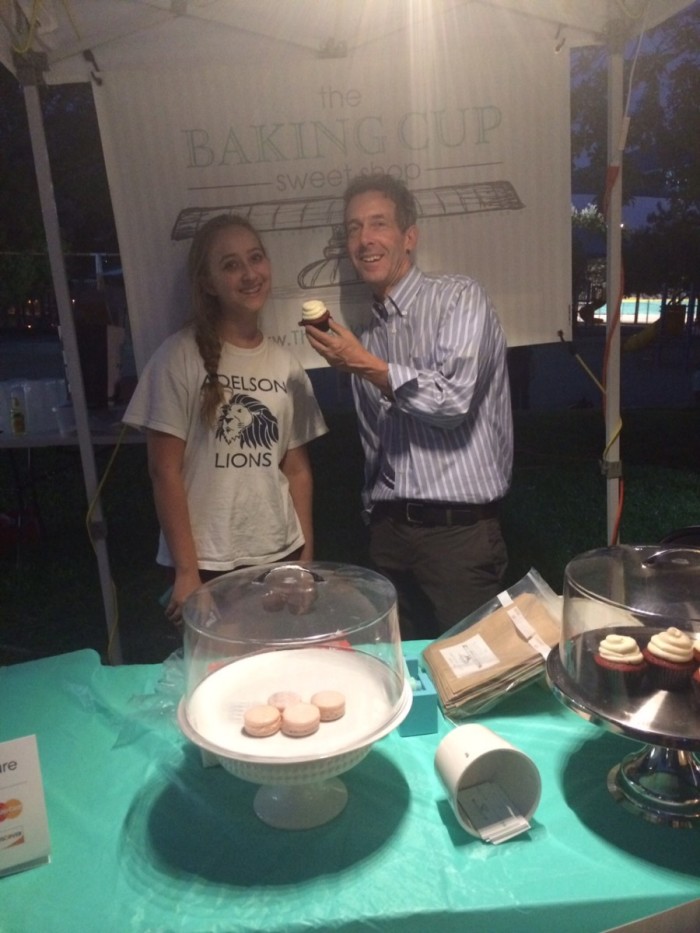 You can definitely keep up with the behind the scenes and most importantly, keep in touch with us on a daily basis on Instagram, Facebook and Twitter!
We'd love your review on our Yelp page if you've had any of our desserts  – it'd help us tremendously :)
To place an order, please fill out the form on our contact page with your request :)
Thanks so much for stopping by and hope to see you at the market!
Carolina