It's Wednesday and we're going to be at Las Vegas Farmers Market today located at 1600 N. Rampart (Rampart & Vegas) from 4 pm to 8 pm!
A big THANK YOU goes out to our customers from this past week! We sold out at fresh52 farmers market at Tivoli Village around 1:30 pm. We had the opportunity to chat with our (regulars) awesome customers and were able to meet new customers as well :)
Don't forget The fresh52 Spring Festival on Saturday, April 4 2015, 9 am to 4 pm at Tivoli Village. More info on their website http://www.fresh52farmersmarket.com/.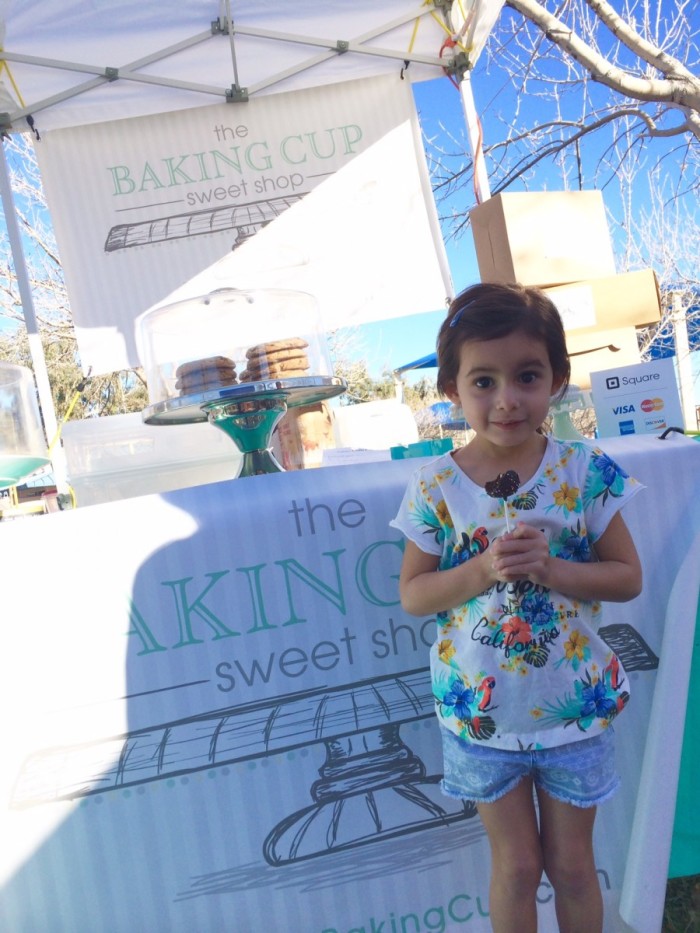 We are now accepting orders for Easter!
We have Easter decorated vanilla bean sugar cookies, carrot cake with cinnamon cream cheese, triple coconut cake with cream cheese frosting, lemon cake, strawberry cake, carrot cake lollipops, coconut cake lollipops, lemon cake lollipops, strawberry cake lollipops, French macarons in pastel colors, and brownies decorated with Easter colors! Make sure you email us at carolina@thebakingcup.com or place an order through the website at http://thebakingcup.com/contact/
This week's menu includes:
Cake lollipops. We have new amazing flavors to die for!
S'mores: chocolate cake with graham cracker crumbs, a mini marshmallow in the middle, dipped in chocolate and sprinkled with graham cracker crumbs.
Strawberry: vanilla bean strawberry cake made with real strawberries dipped in white chocolate with Easter sprinkles.
Oreo: chocolate cake with oreo cookie chunks and oreo frosting, dipped in white chocolate and sprinkled with oreo crumbs.
And we also have vanilla bean, red velvet, and regular chocolate :)
If you need a gift for Easter for a loved one/friend but they're out of state, we can help! We now ship our cake lollipops within the continental U.S. You can order from our online shop at http://thebakingcup.com/shop/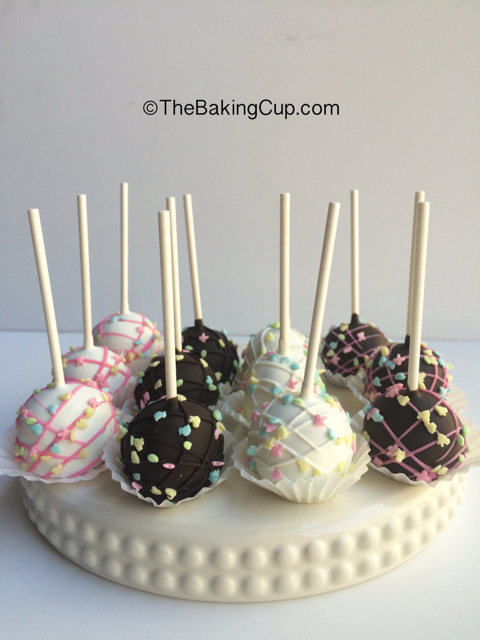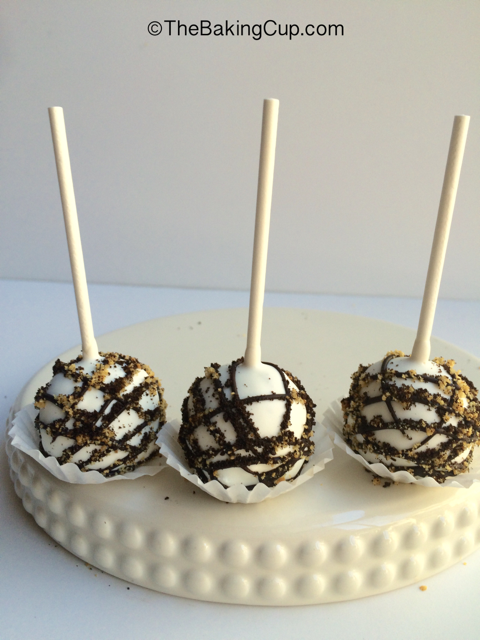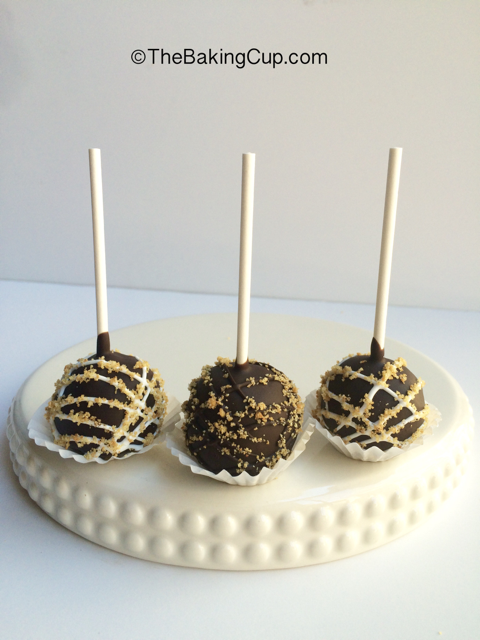 Our mouth watering triple chocolate brownies by popular demand are back! Decorated in Easter colors, these brownies are the perfect texture and balance of chocolate and sweetness. Promise they're not too sweet!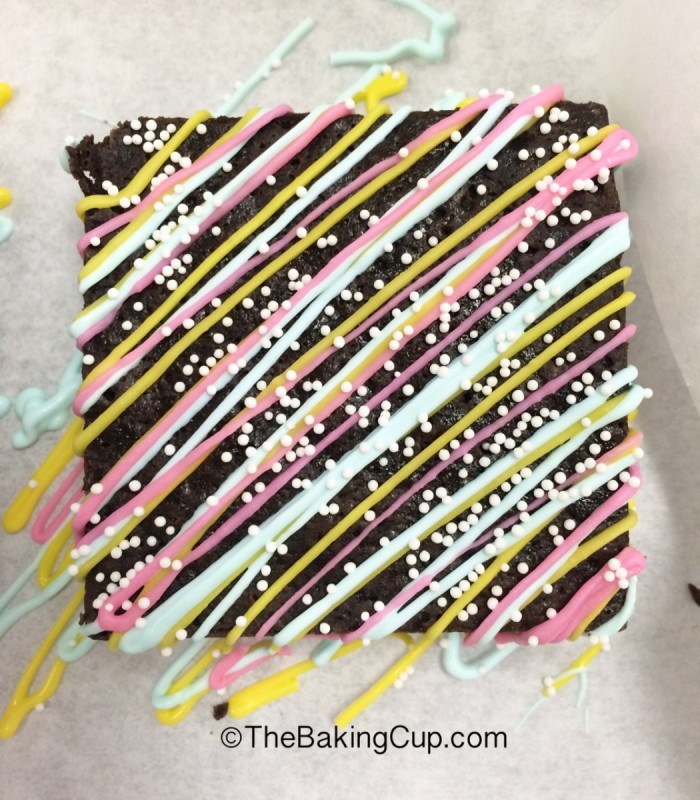 We have our vegan chocolate chunk cookies. They're super popular among vegans and non-vegans and sell out pretty fast!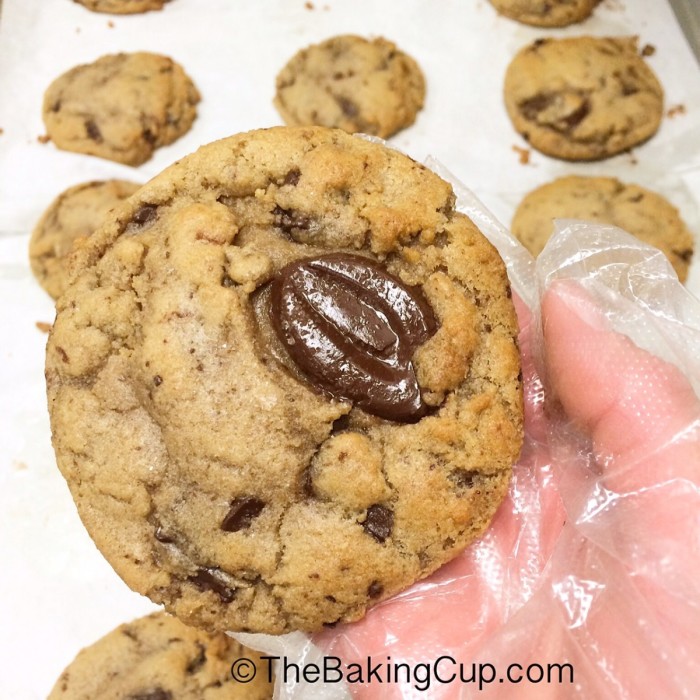 And our smookies are also available this week. Nutella, chocolate chunks, marshmallows… need to say more!?!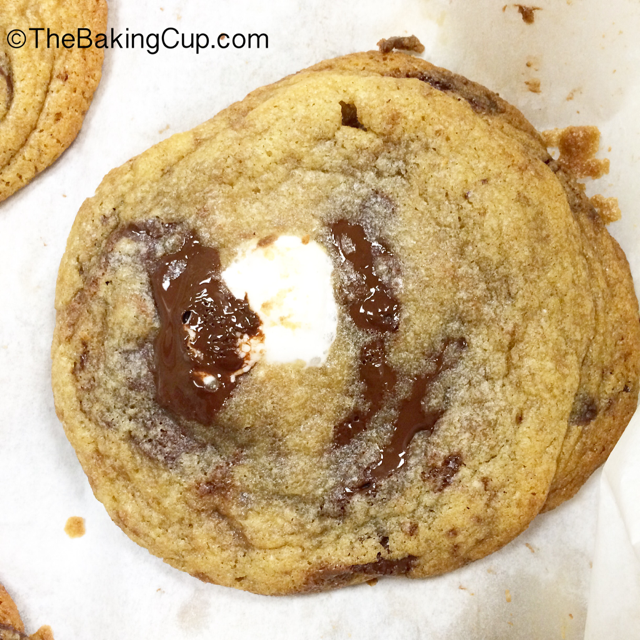 And we couldn't forget our regular chocolate chunks! Soft and chewy, with a little crunchy on the outside… the perfect dessert after any meal :)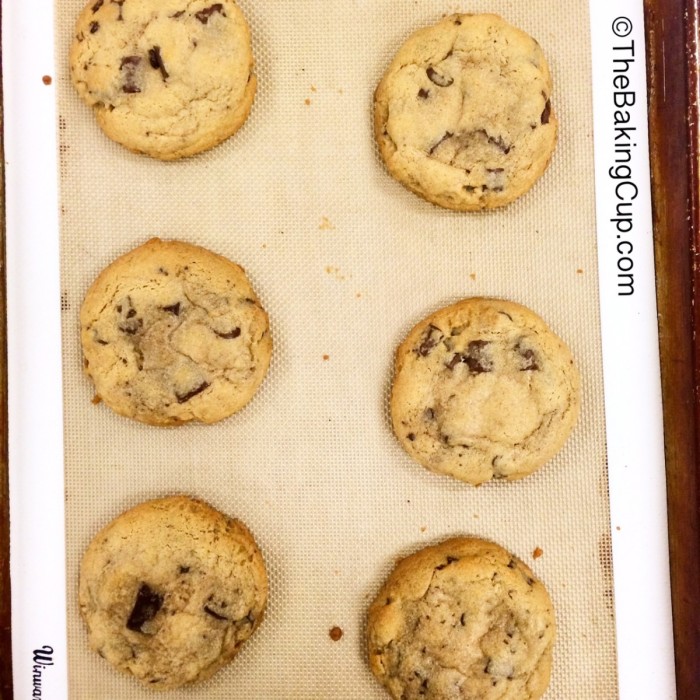 We also delivered custom orders this week including our s'mores cupcakes and oreo cupcakes… two of our best sellers :)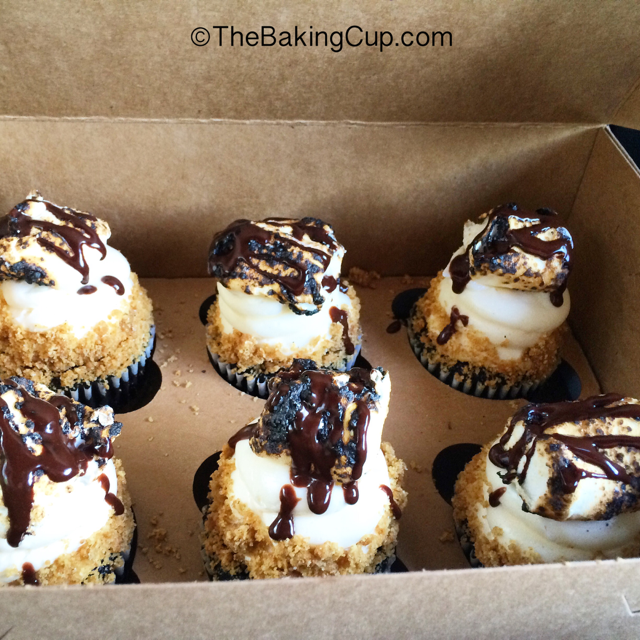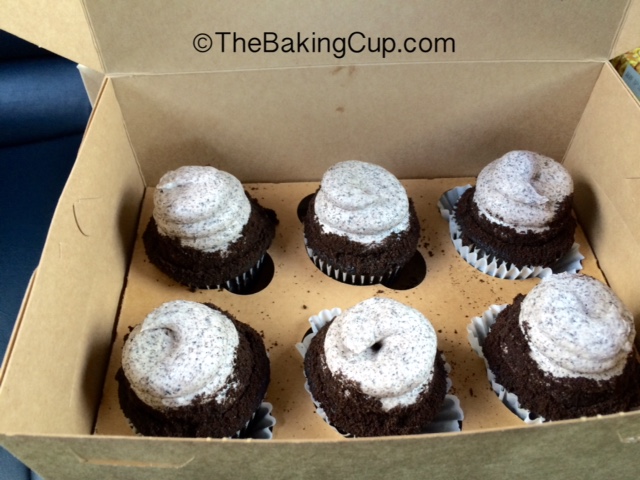 And here's what the s'mores cupcake looks like on the inside :D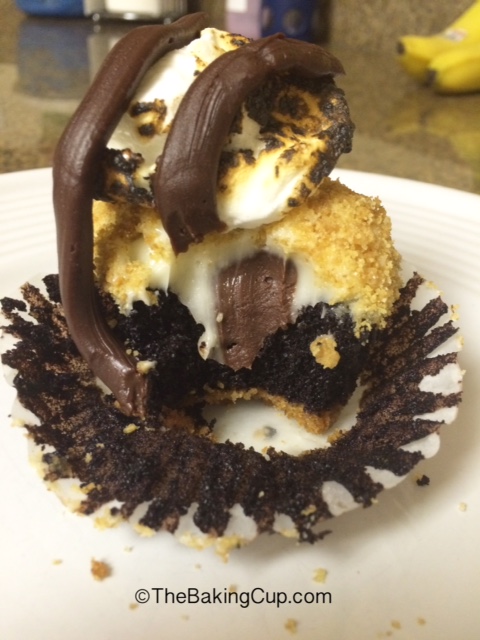 Keep up with the behind the scenes and most importantly, keep in touch with us on a daily basis on Instagram, Facebook and Twitter! To place an order, please fill out the form on our contact page with your request :)
We'd love your review on our Yelp page if you've had any of our desserts  – it'd help us tremendously :)
Thanks so much for stopping by and hope to see you at the market!
Carolina