Hope you had a great Thanksgiving Holiday week/weekend! We had lots of orders for birthdays and Thanksgiving so had a great time baking with what it seems like 3oo lbs of cinnamon :)
We're back with our regular schedule at Las Vegas Farmers Market today, Wednesday, from 2 to 6 pm. The market is at Bruce Trent Park located at 1600 N. Rampart Blvd (Rampart & Vegas).
This Saturday will be at fresh52 farmers market at Tivoli Village from 9 am to 2 pm. Hope to see you at both markets!
This week's menu includes:
Lemon pound cake with lemon glaze. The juice and zest of 5 lemons go into this incredibly moist cake.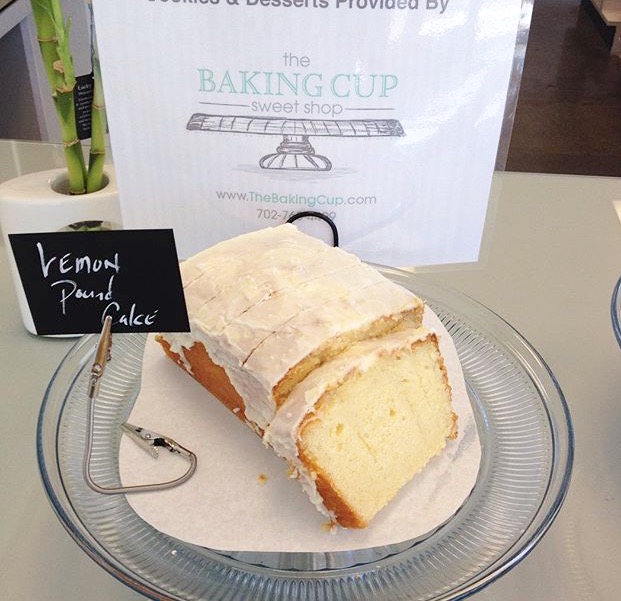 Photo by Pour Coffeehouse.
Salted Caramel Apple Pie with oat crumble.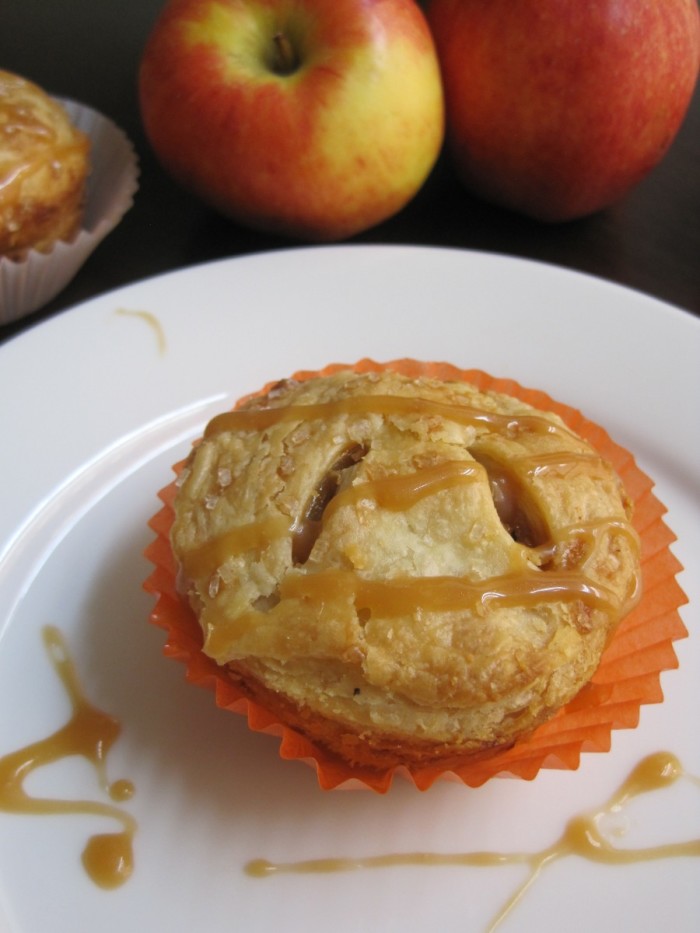 Confetti Birthday Cake Cookies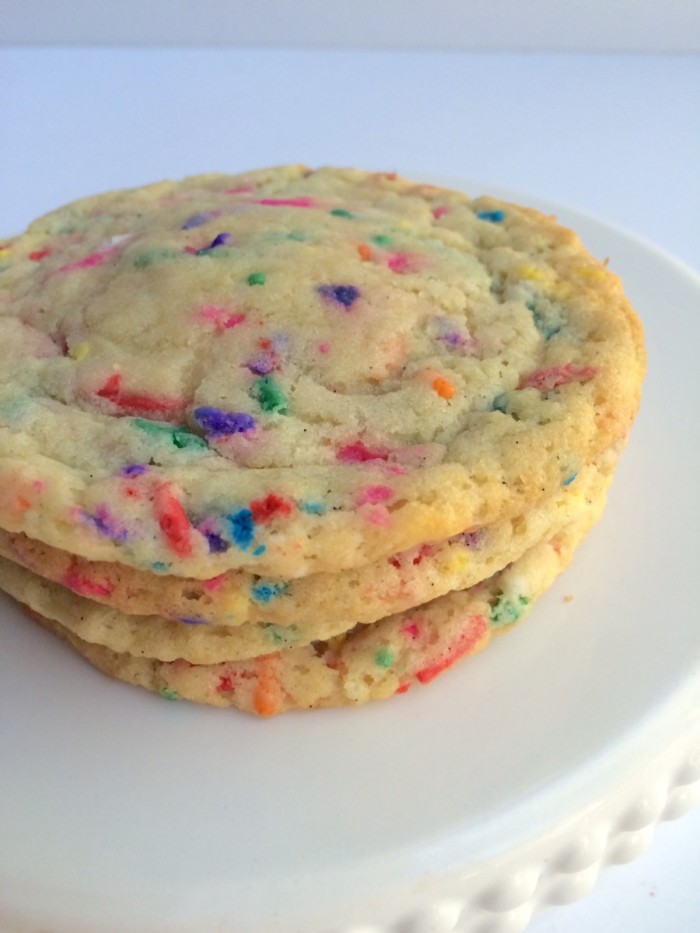 Regular and Chocolate Chunk Cookies.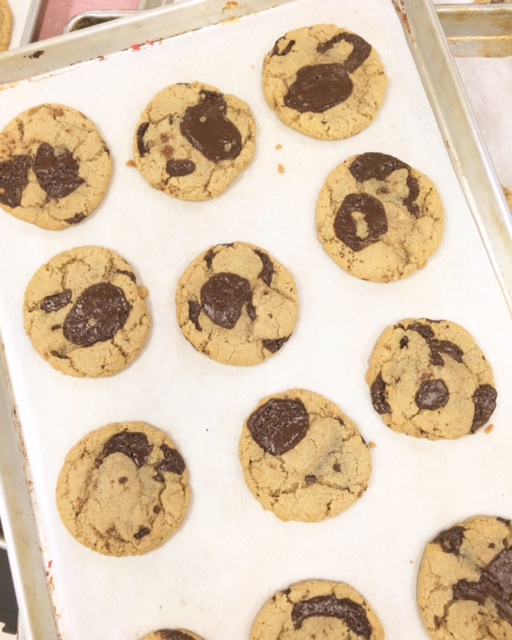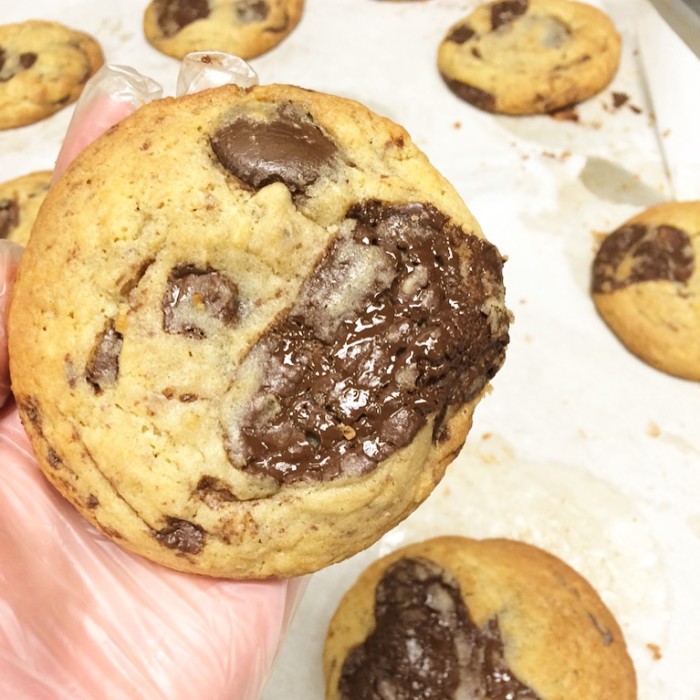 ---
Our desserts are now available daily at Pour Coffeehouse. They're located at 6811 south eastern avenue (sunset & eastern). This week they have vegan chocolate chunk cookies, lemon pound cake by the slice, blueberry scones, salted caramel apple pies, and mixed berry pies.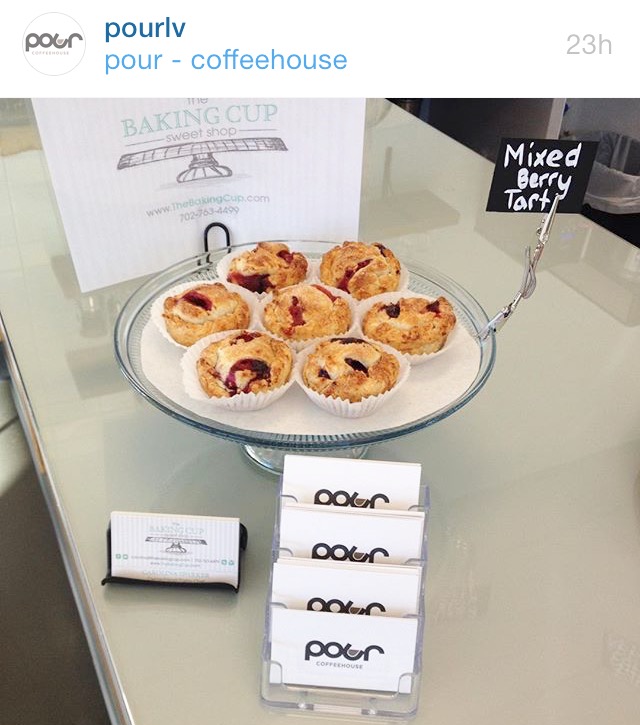 ---
If you've had the opportunity to enjoy our desserts, we will greatly appreciate your review on Yelp! Here's a screenshot of one of our Yelp reviews from one of our clients. Thank you for all the new reviews!!

It'd help us a lot as a business but it'd also help other potential customers taste and experience our desserts/cakes made from scratch.
Here's the link to our YELP page: http://www.yelp.com/biz/the-baking-cup-sweet-shop-las-vegas
See you at the market!
Carolina