We have teamed up with Tide Dry Cleaners Las Vegas to bring you an awesome giveaway!
We love using Tide products for our bakery! And so will you when you learn what they're giving away to celebrate their grand opening of their brand new store on 10010 W. Sahara Ave this Saturday, May 16th.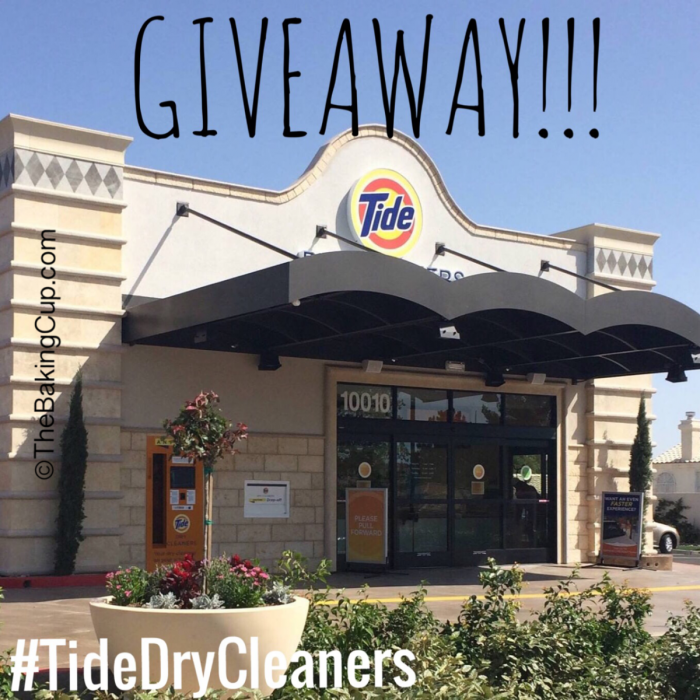 The first two garments you bring in will be cleaned for FREE!  What you need to do you ask?
It's pretty easy, just comment on our post on our Facebook page or Instagram profile and tell us what are your two favorite garments that you want Tide Dry Cleaners to clean on Saturday.
You have the chance to win a Tide Dry Cleaners prize package: a Tide detergent bottle, two garments cleaned for free, PLUS a $10 gift certificate to the new store! Contest closes on Thursday May 14th at 1:00 pm PST. Winner will be announced that Thursday. Good Luck!
---
Last week we had an amazing Farmers Market and sold out at both locations so thank you SO much for a great week!!
We are at Las Vegas Farmers Market today Wednesday from 4 p.m. to 8 p.m. at Bruce Trent Park in Summerlin (Rampart & Vegas). Sadly we won't be able to make it to fresh52 farmers market this Saturday. Hope you stop by today's market and say hi :)
This week's menu includes:
Cake by the slice: our signature vanilla bean cake with biscof cookie butter filling, frosted with pink buttercream and sprinkles!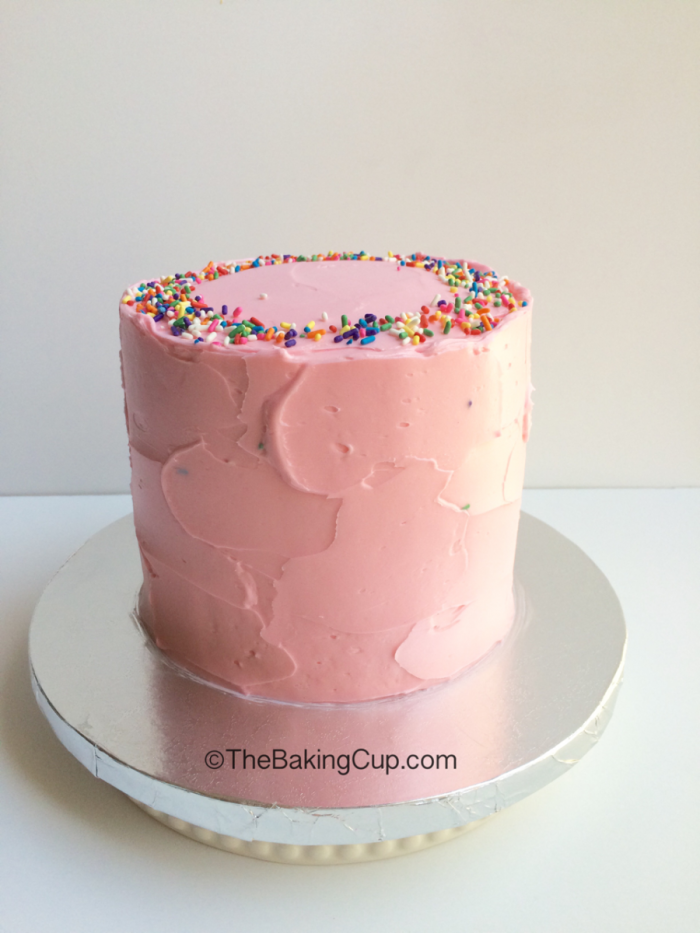 Vegan Chocolate Chunk Cookies. This cookie is popular among vegans and non-vegans. We use raw organic sugar, Valrhona dark chocolate (no milk) and top it off with some sea salt for some sweet and salty action. They're milk, nuts, eggs, and butter free.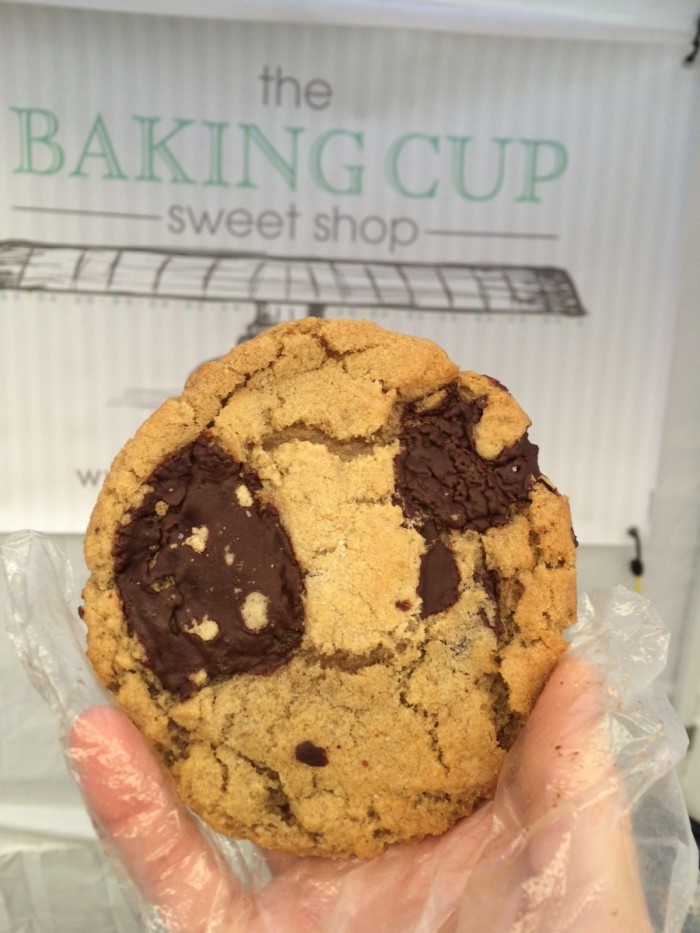 We couldn't forget about our French Macarons and have assorted flavors this week for you to enjoy!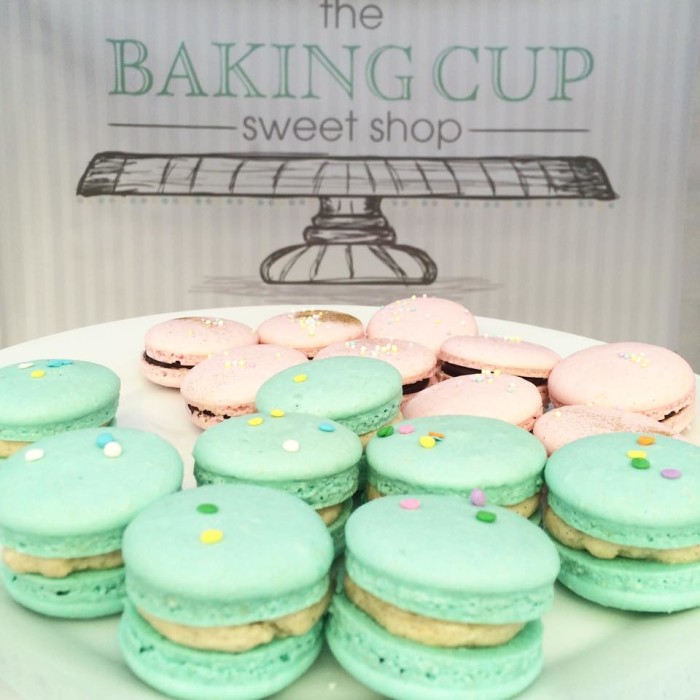 By popular demand we have our sweetie pies with our flaky and buttery pie crust filled with real diced up strawberries! The perfect pie to enjoy with this amazing spring weather.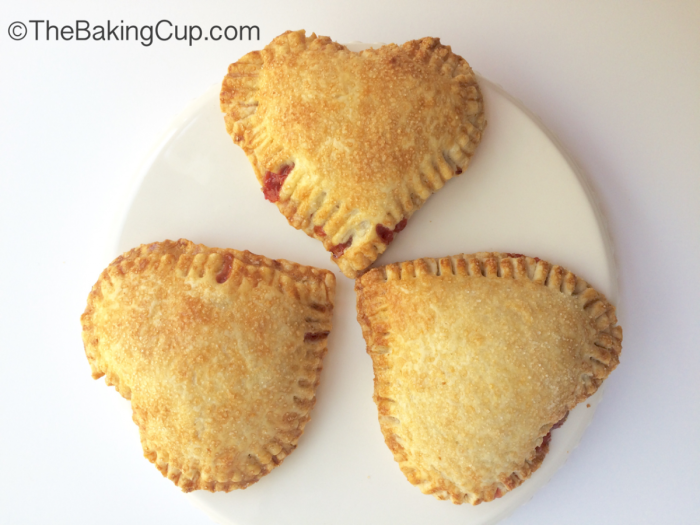 And lastly, we have nutella vanilla bean cake jars and vanilla bean cake with rum pastry cream and fresh blueberries.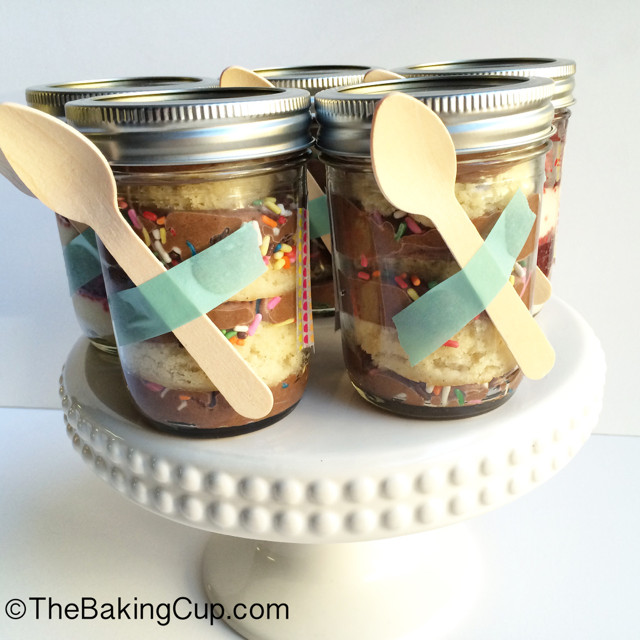 We had a few cakes for Mother's Day and pink rosettes were definitely very popular! This 8 inch cake was the perfect addition to our customer's Mother's Day brunch.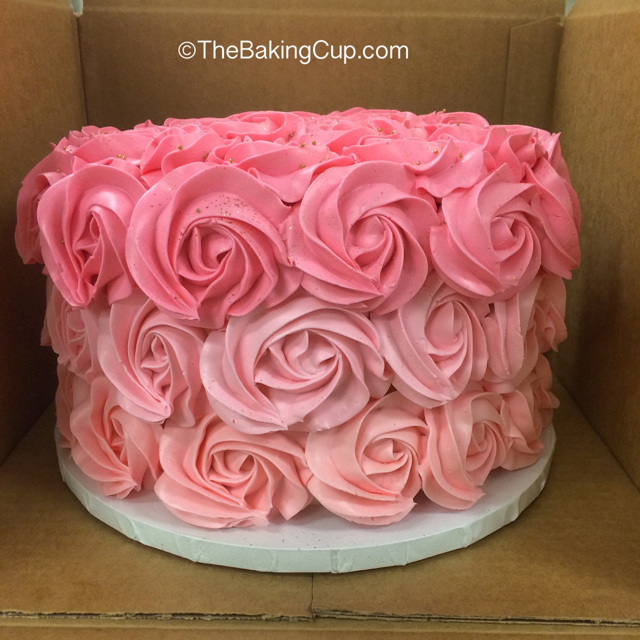 You can't go wrong with pink ombre ruffles either!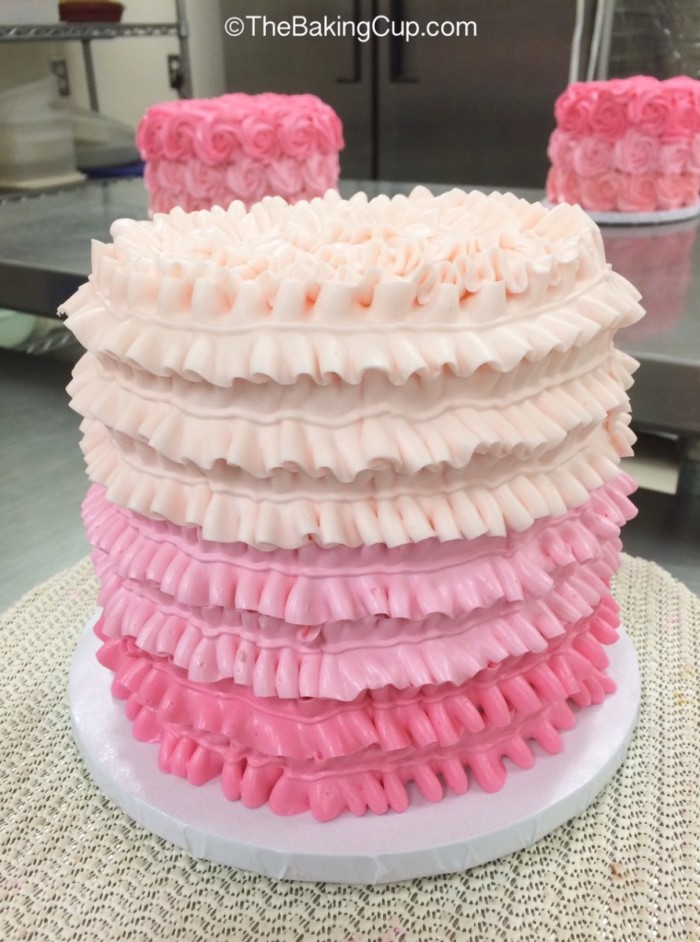 And this cute 6 inch cake was vanilla bean with chocolate ganache filling and cookie butter frosting. We customize our cakes to the flavors you'd like. You can always check out our complete menu on our website: http://thebakingcup.com/sweets-desserts/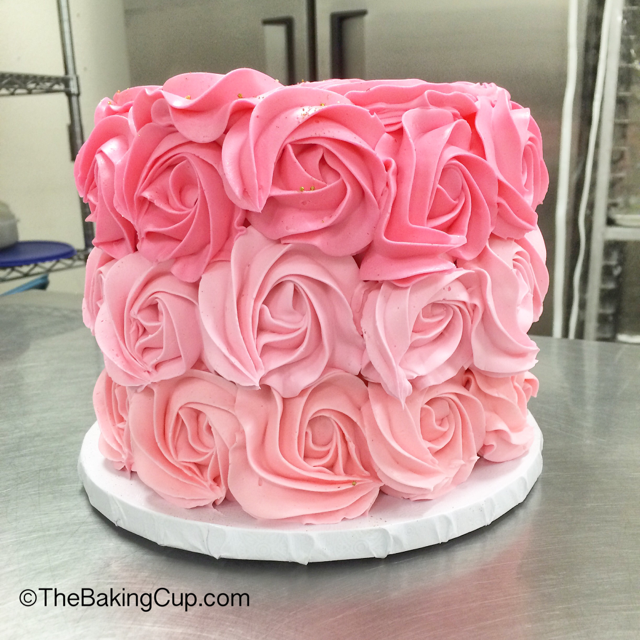 Keep up with the behind the scenes and most importantly, keep in touch with us on a daily basis on Instagram, Facebook and Twitter! To place an order, please fill out the form on our contact page with your request :)
We'd love your review on our Yelp page if you've had any of our desserts  – it'd help us tremendously.
Thanks so much for stopping by and hope to see you at the market!
Carolina