This week's menu is SO good! If you're new to The Baking Cup, live in Las Vegas, NV, and enjoy going to the Farmers Market, you definitely need to stop by our booth and say hello! We're at the Bruce Trent Park Farmers Market on Wednesdays, 4 pm to 8 pm in Summerlin (1600 N. Rampart Boulevard – Rampart & Vegas).
We will be offering:
Our signature chocolate chunk cookies: chewy, gooey and soft with crunchy edges.
Pumpkin monster cookies: soft and chewy pumpkin cookie baked with cinnamon and other spices, white chocolate chips, and pumpkin marshmallows.
Scrumptious red velvet cupcakes.
Our signature triple chocolate brownies: not too sweet, not too bitter – the perfect balance of chocolate and sweetness!
Our vanilla bean sugar cookies: they're soft, buttery with tons of vanilla flavor and a little crunch.
And lastly, our signature pumpkin s'mores scones: buttery and soft pumpkin spice scones with graham cracker crumbs, pumpkin marshmallows, and chocolate chunks on top. It's summer meets fall in every bite :) We don't like hard scones, so these ones are a must try for sure!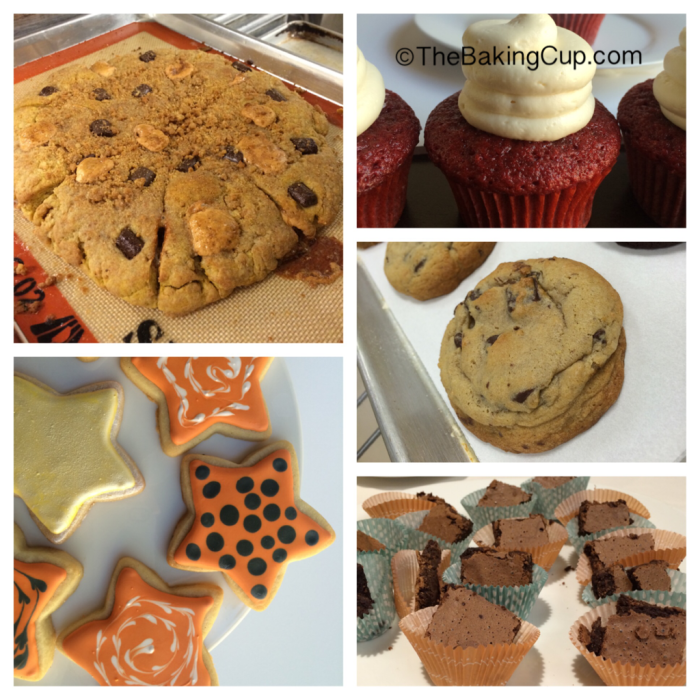 We also have a menu page within our website under the Sweets & Desserts tab. We're still in the process of uploading photos and updating the page with new seasonal flavors! We also take orders throughout the Las Vegas area for delivery or pick up. Feel free to contact us through our website under the Contact tab.
These are a few shots from last week's farmers market! Did I mention we sold out again?!? Thank you to our sweet customers for their support – we LOVE everything that you do :) We're looking forward to chatting with you this Wednesday!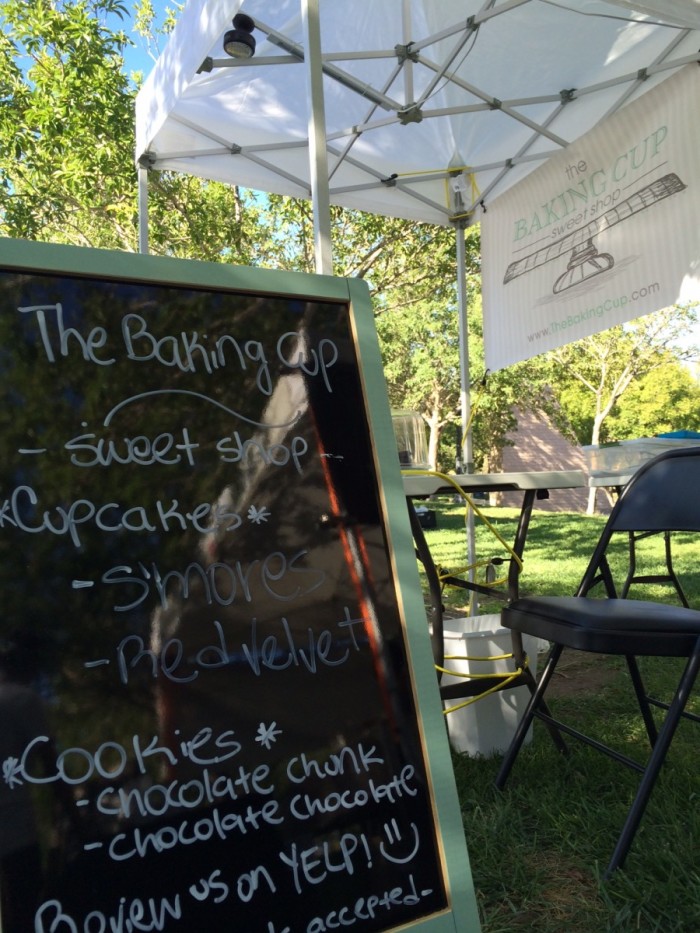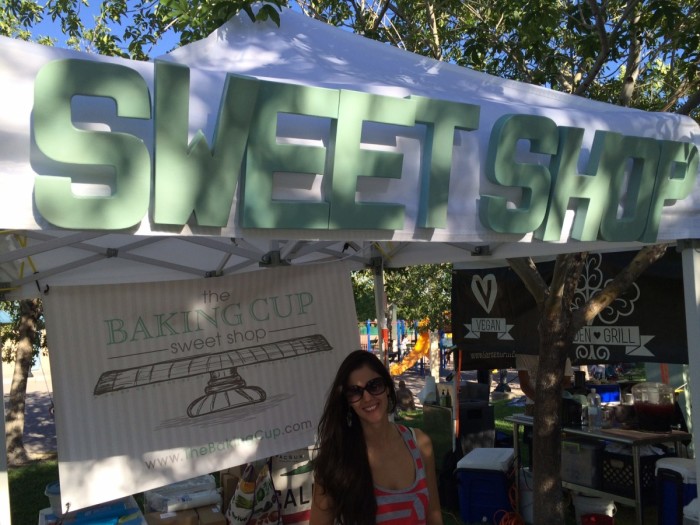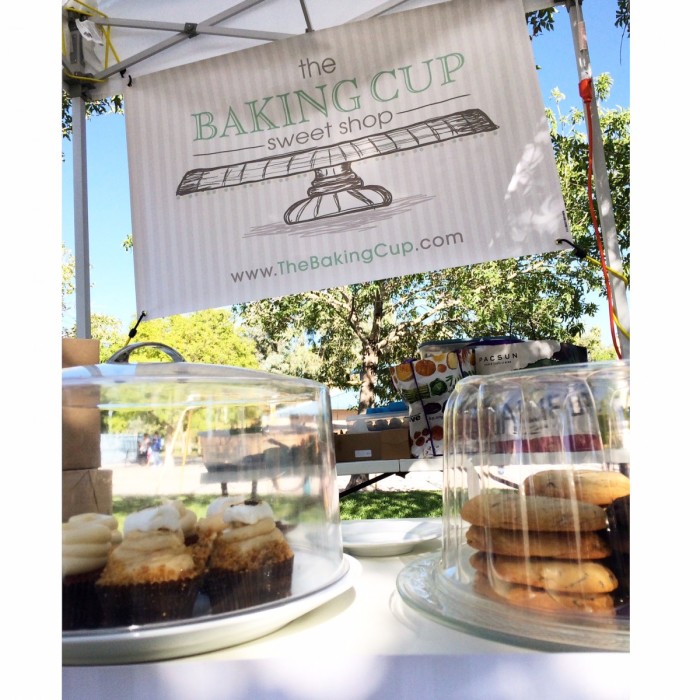 If you're on social media, you can be part of our community on Instagram, Facebook and Twitter! You can definitely keep up with the behind the scenes and most importantly, keep in touch with us on a daily basis!
We'd love your review on our Yelp page if you've had any of our desserts  – it'd help us tremendously :)
Thanks for stopping by!
Carolina