We're excited to bring you this week's Farmers Market menu! It's very festive and delicious :)
Bringing back our French Macarons with a new flavor: Our creamy Nutella filling takes this fancy cookie to a whole new level!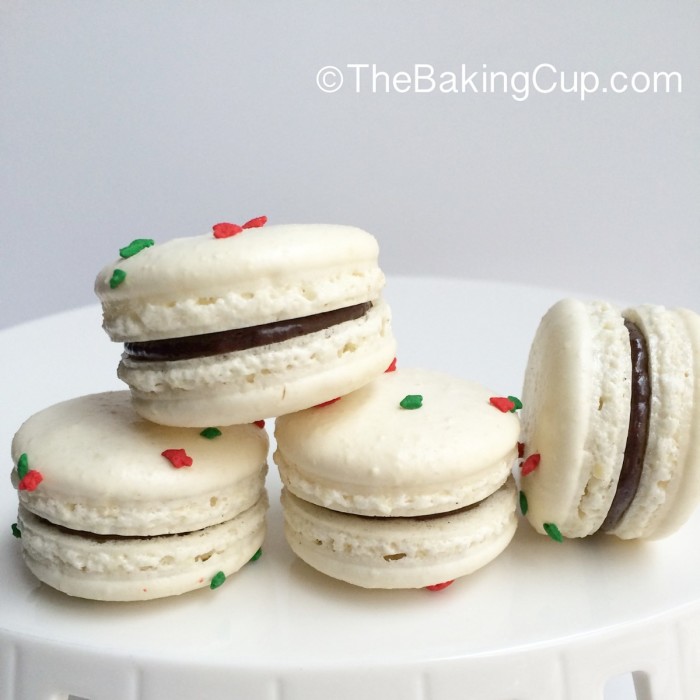 Our cake lollipops have been really popular this holiday season! We have vanilla bean and chocolate flavors.
Winter wonderland or "Frozen" chocolate cupcakes. Decadent chocolate cake topped with our fluffy and not too sugary vanilla frosting, sprinkled with sugar crystals and a snowflake on top. How cute and delicious does that sound!?!
Our cake in a mason jar have been also very popular! They're the perfect gift on this giving season. We have red velvet cake with the perfect cream cheese frosting and red sprinkles. It's so festive and delicious :)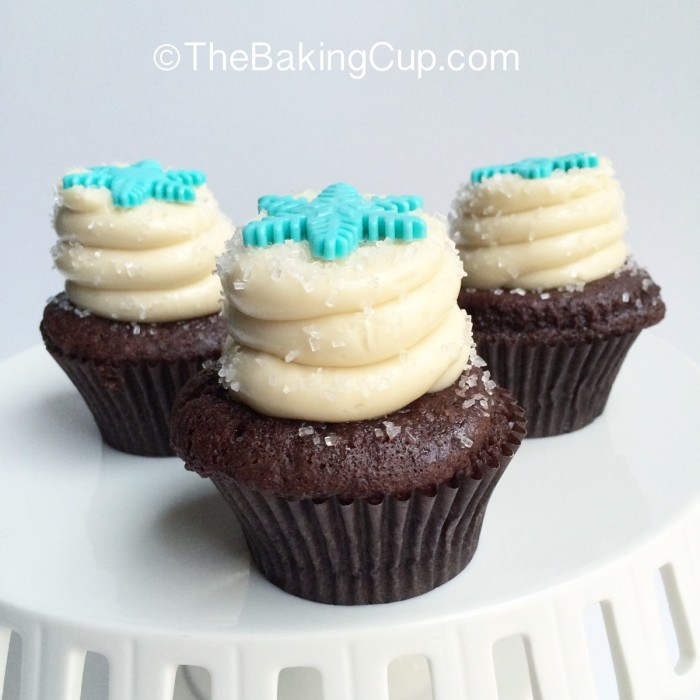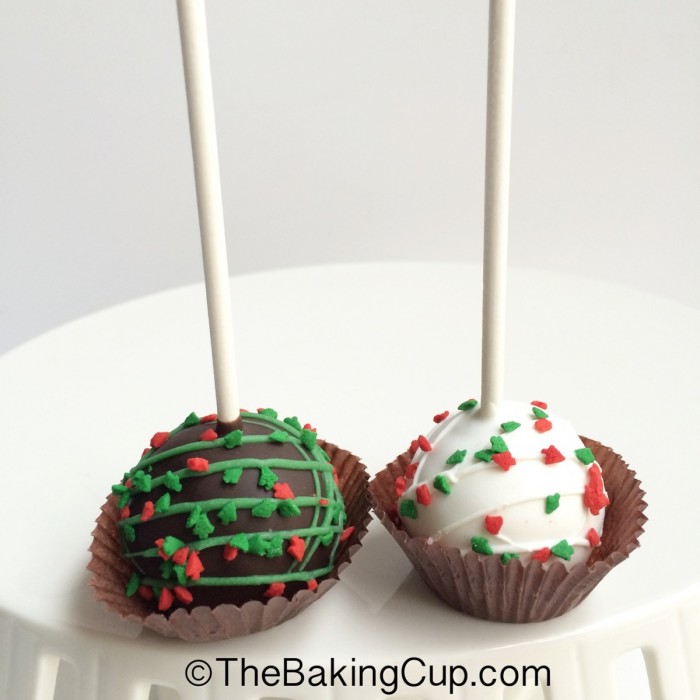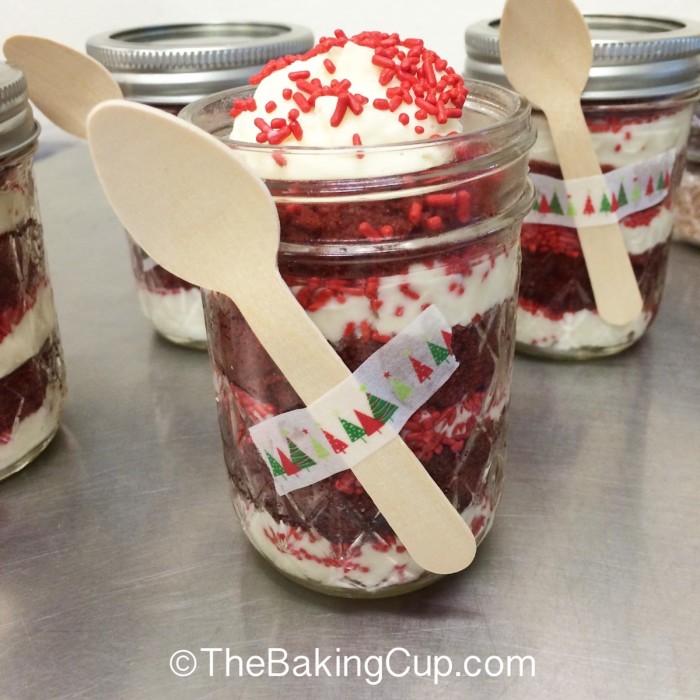 There's still time to pre-order our holiday gift baskets! They're customizable and perfect for gifting! We're a running a special just for our email subscribers. Take 10% off when you pre-0rder by Tuesday, December 22nd. Email carolina@thebakingcup.com with your requests! The sale price is $31.50 for two large cookies, two cake lollipops, and two cake in a mason jar, a $36 value!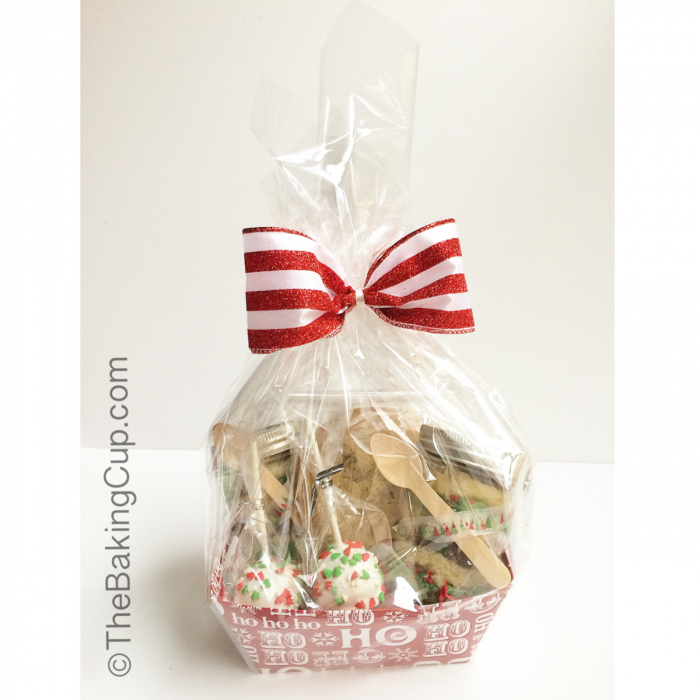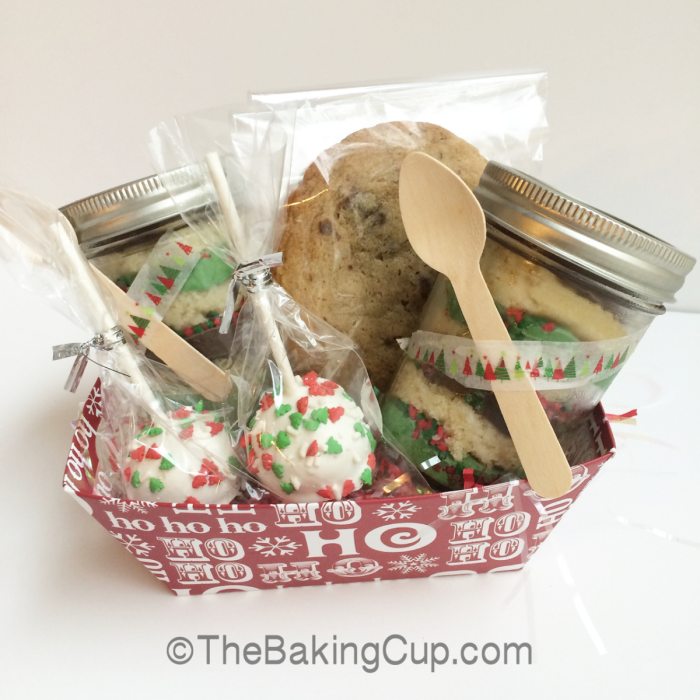 And the big announcement is that we're starting the farmers market on Saturday at Tivoli Village!! We're super excited and hope to see you there this upcoming Saturday, December 20th! We'll announce the menu on Friday :)
Thank you for the continued support and don't hesitate to ask us for help with your holiday gifts! To place an order, please fill out the form on our contact page with your request.
Keep up with the behind the scenes and most importantly, keep in touch with us on a daily basis on Instagram, Facebook and Twitter!
We'd love your review on our Yelp page if you've had any of our desserts  – it'd help us tremendously :)
Thanks so much for stopping by and hope to see you at the market!
Carolina