Heeelllooo :)
Hope your week is going well and that we get to see you at the farmers market! Come join us at Bruce Trent Park today Wednesday from 4 to 8 pm – 1600 N. Rampart Blvd, and Saturday for fresh52 farmers market at Tivoli Village 9 am to 2 pm.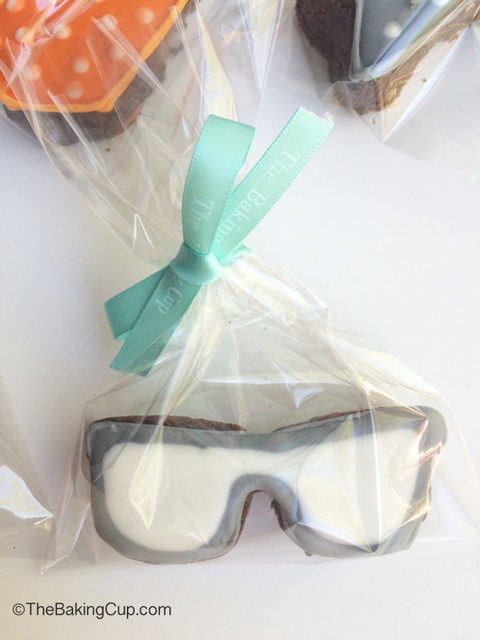 Father's Day is this coming Sunday and last week we showed you the dessert options to treat Dad on his special day!!! Here's to access last week's post: http://wp.me/p4Z1HQ-12P
We have 6, 8 and 10 inch blue ombre cakes in the flavor of your choice from our menu. Brownies in the shape of a tie, glasses, and bow tie decorated with royal icing, cake lollipops, and much more! Just give us a call 702-763-4499 or email carolina@thebakingcup.com with your request. Last Day to pre-order is today (June 17).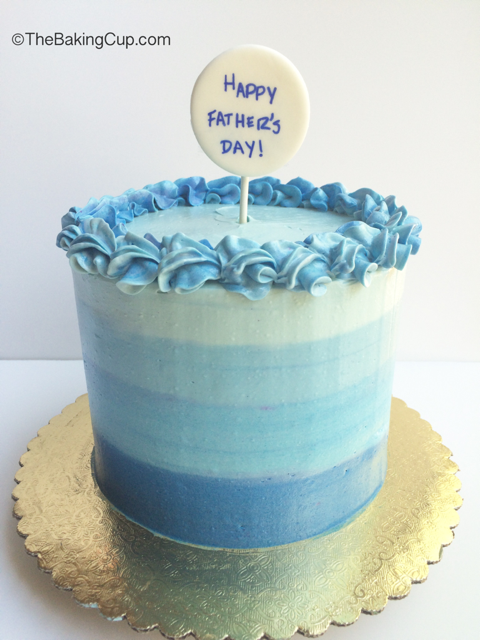 This week's menu includes:
Vanilla Bean French Macarons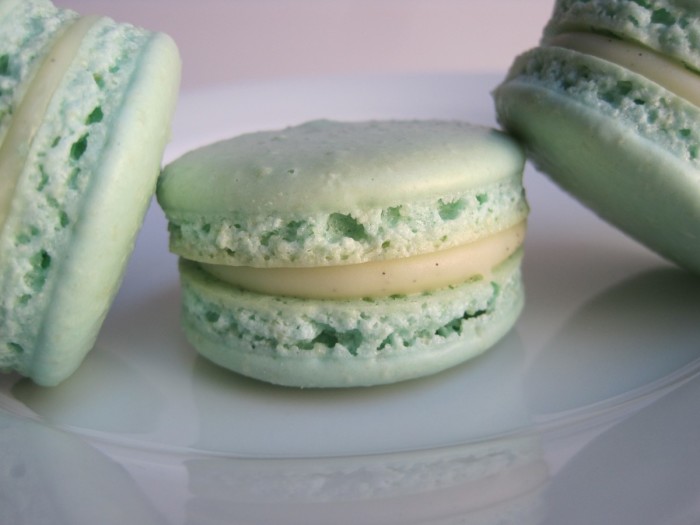 Cake by the slice: layers of vanilla bean cake with a layer of confetti cake with vanilla bean filling and our signature Swiss meringue buttercream on the outside.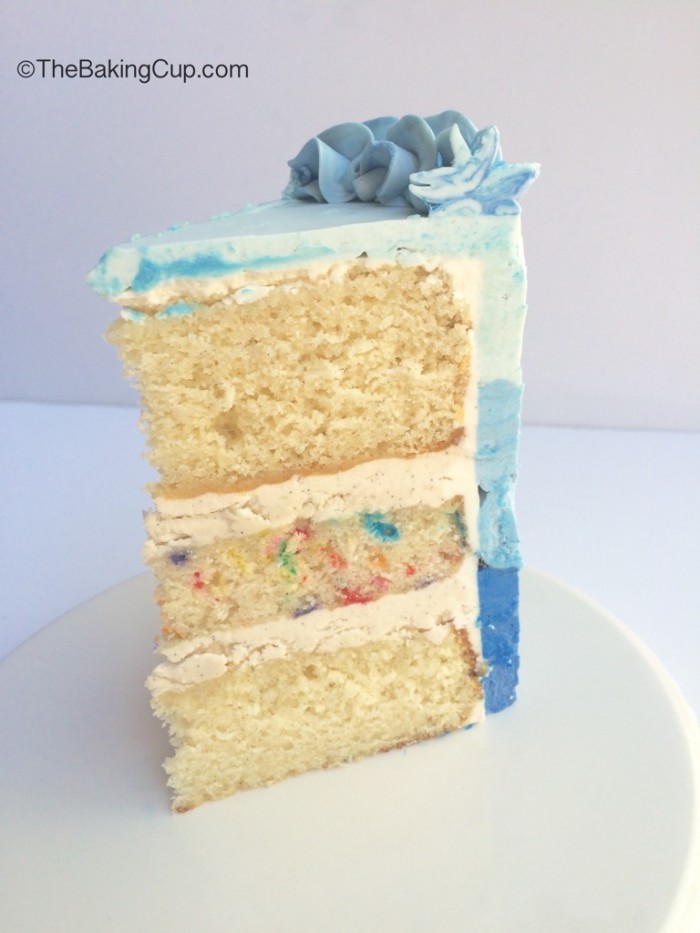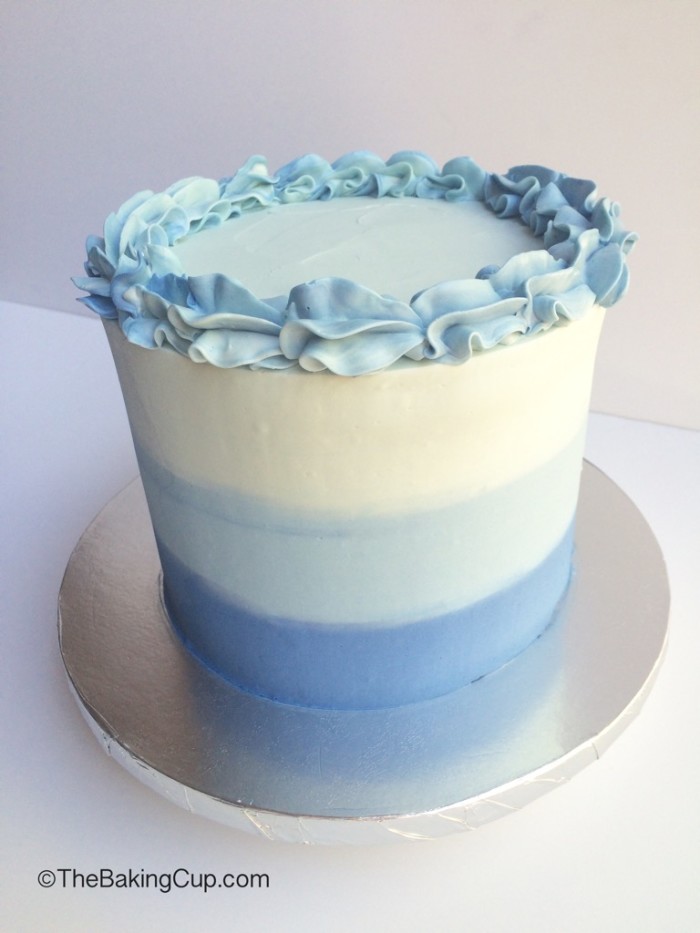 Chocolate Chunk Cookies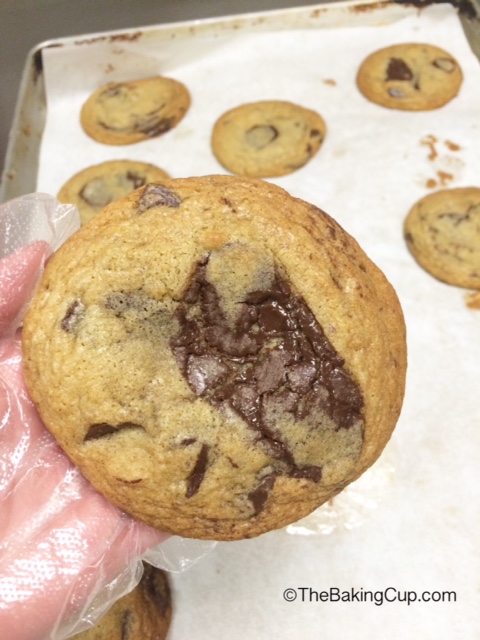 Vegan Chocolate Chunk Cookies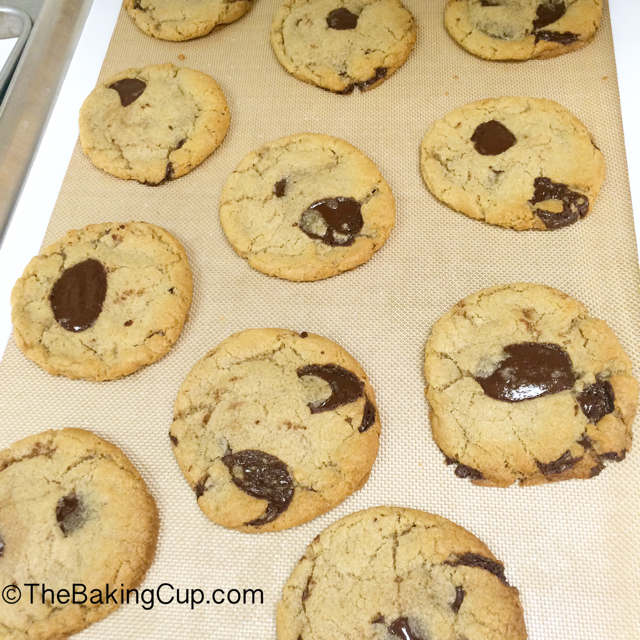 A few shots from this past couple of weeks! This one below of our chocolate ganache macarons for a special order.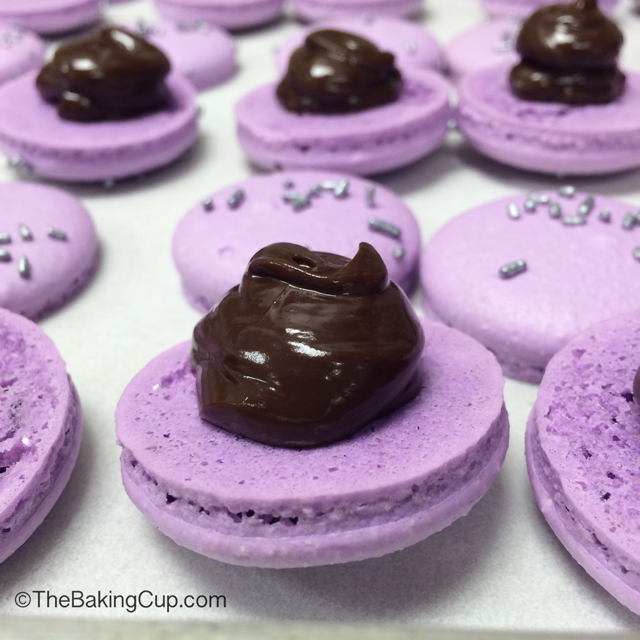 Shipped our cake lollipops to California for a bridal shower.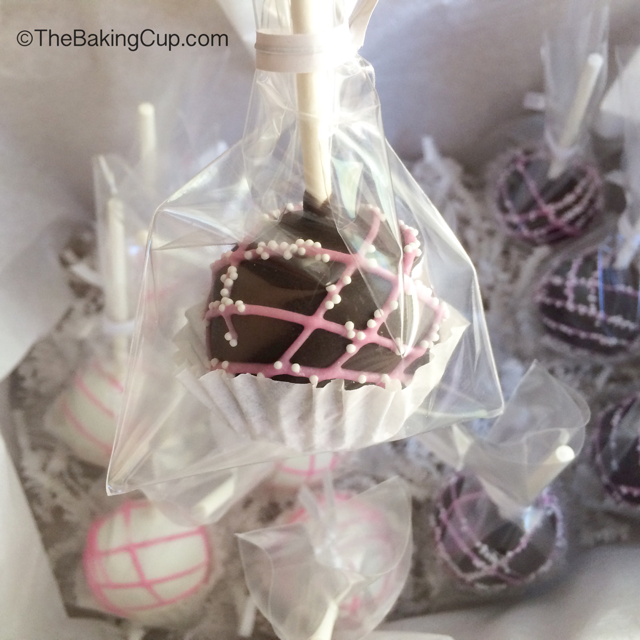 Sampler box for a birthday but it's perfect for any occasion! This one has chocolate chunk cookies, macarons, brownies, lemon tart and a sweetie pie.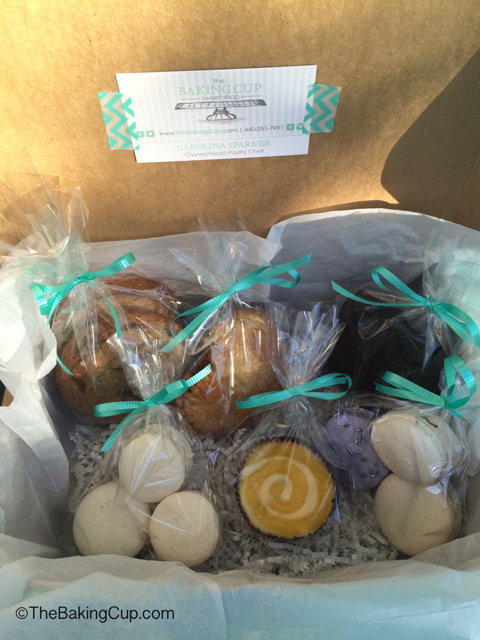 Special order of our popular chocolate chunk cookies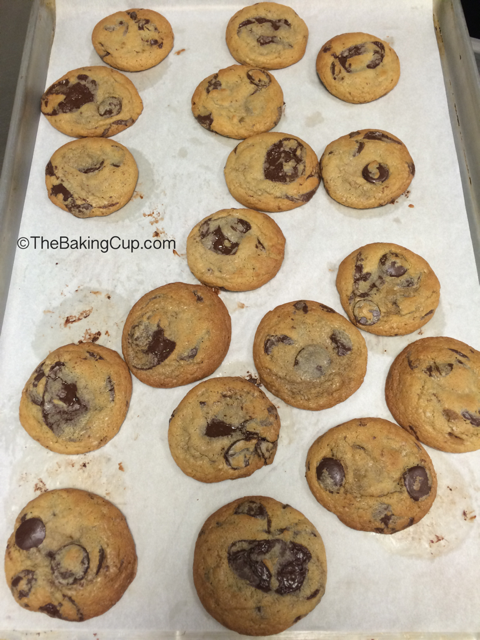 Making blush French Macarons.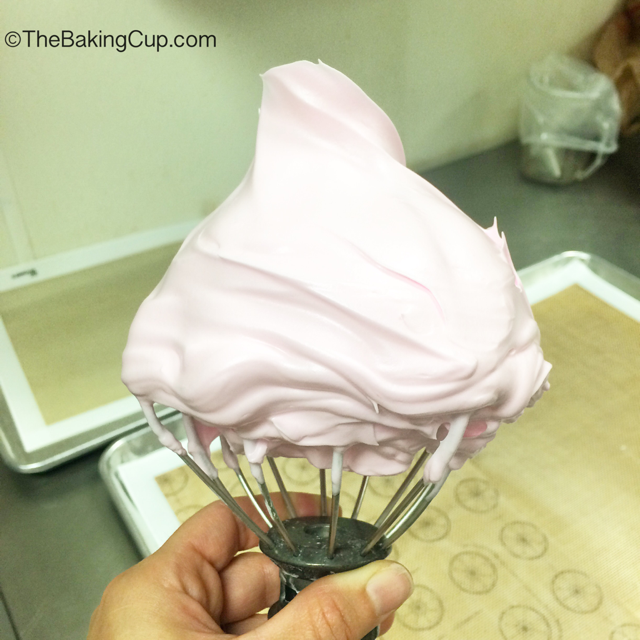 Our vegan cookies all wrapped up pretty for a corporate event.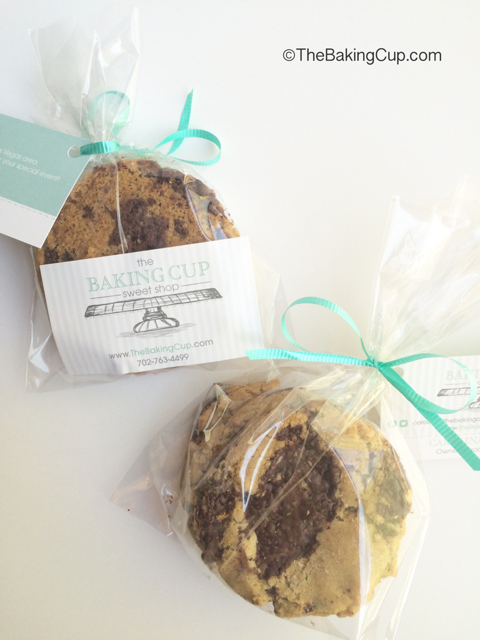 Also for another corporate event these vanilla bean sugar cookies. Some of them were gluten-free and made with coconut sugar. The client requested a low glycemic index sweetener so we used coconut sugar.
Let us know if you have any special requests for food allergies or other health issues. We can definitely work with you on getting the right dessert!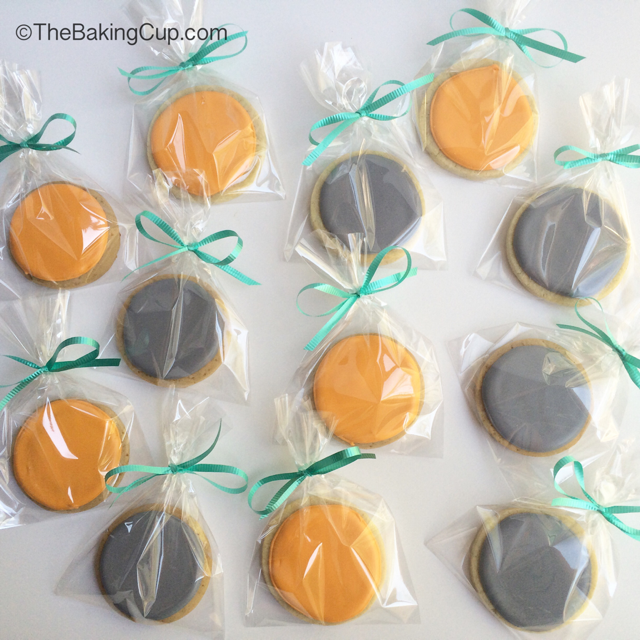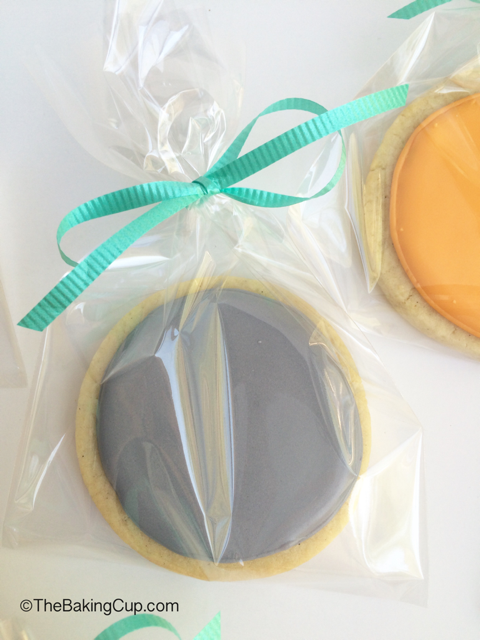 We shipped an assorted box with cake lollipops, chocolate chunk cookies, and macadamia nut cookies this past week for a special birthday!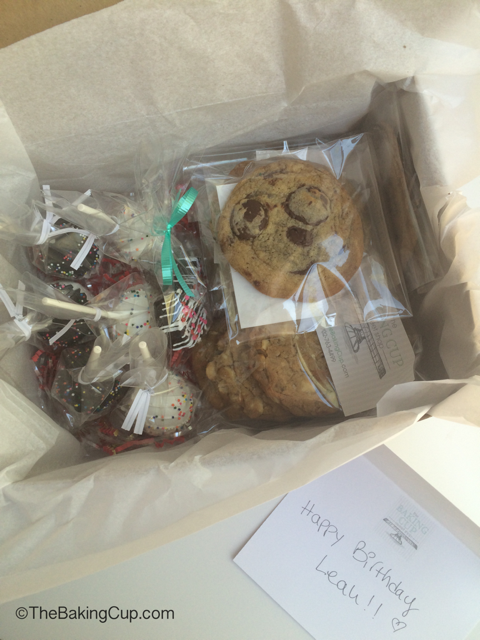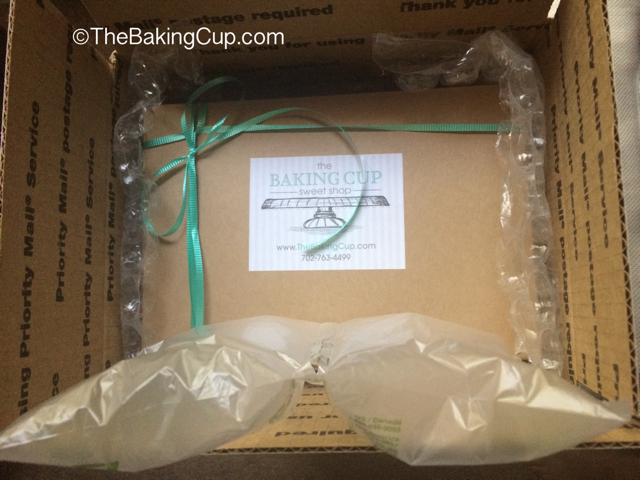 Macarons from last week :)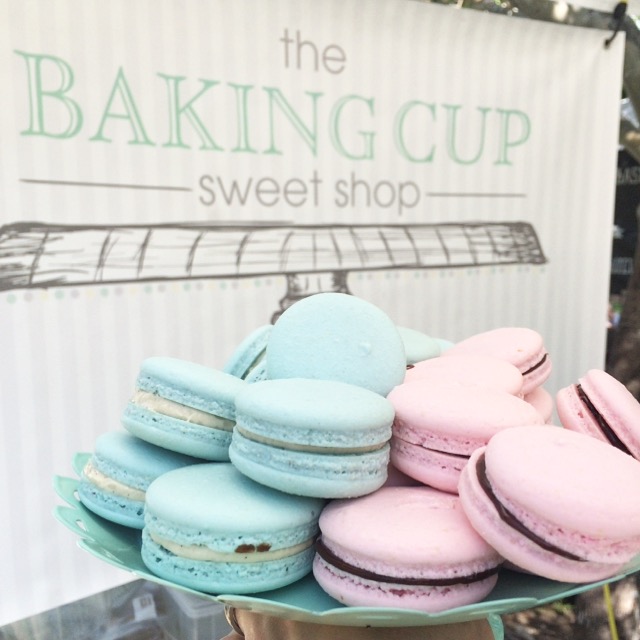 We would LOVE your review on YELP! It'd help us a lot as a business but it'd also help other potential customers taste and experience our desserts/cakes made from scratch.
Here's the link to our YELP page: http://www.yelp.com/biz/the-baking-cup-sweet-shop-las-vegas
See you this week!
Carolina