This week we'll be at Las Vegas Farmers Market (today Wednesday) at Bruce Trent Park 1600 N. Rampart Blvd (Rampart & Vegas) from 4 to 8 pm. Stop by and say hi!
The menu includes:
Double chocolate cookie sandwiches: our soft, chewy and decadent chocolate cookies paired with peanut butter filling, nutella filling, or cookie butter filling. The cookies are not too sweet, have Valrhona chocolate chunks and Valrhona cocoa powder making them really flavorful. And they go perfectly well with our made from scratch fillings.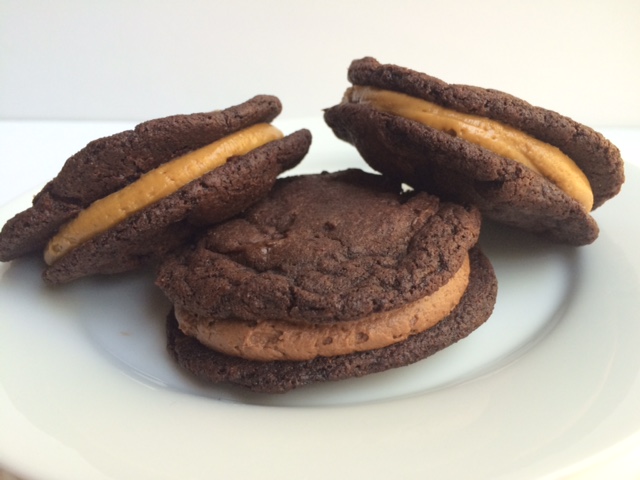 S'mores Bars are back this week again! Layer of graham cracker crust, layer of chocolate cake, layer of chocolate ganache, roasted marshmallows sprinkled with buttery graham cracker crumbs and drizzled with more chocolate ganache. MMMM!!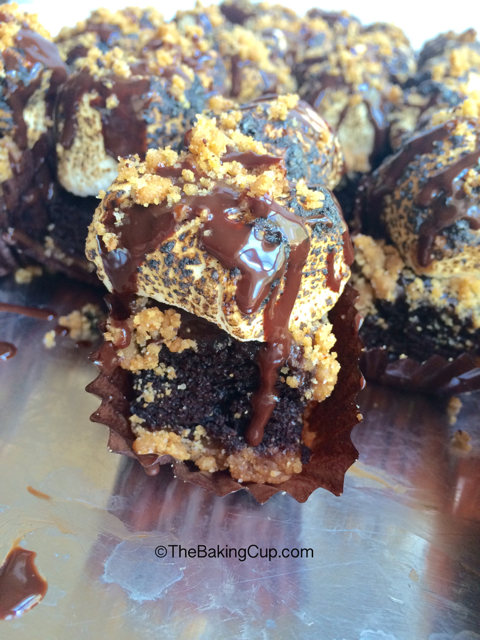 Vegan chocolate chunk cookies and regular chocolate chunk cookies.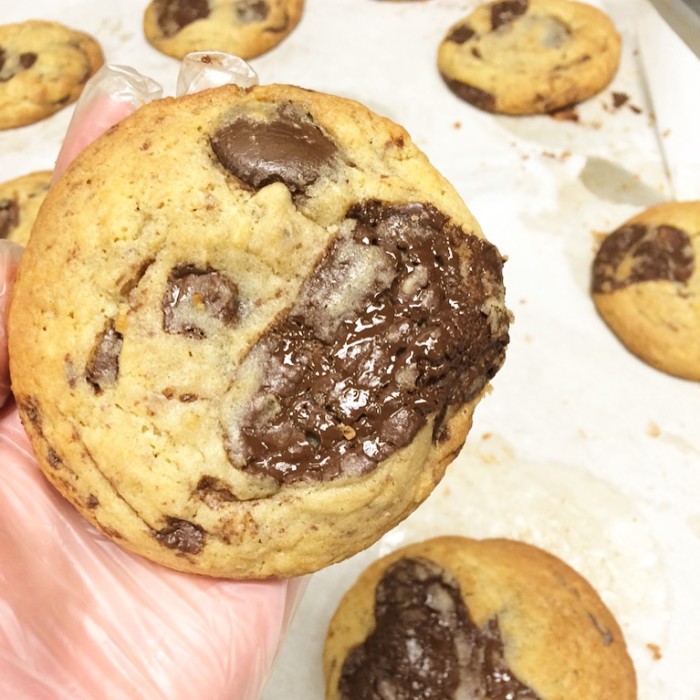 Here's a salted caramel and chocolate ganache cake in the works from this past weekend!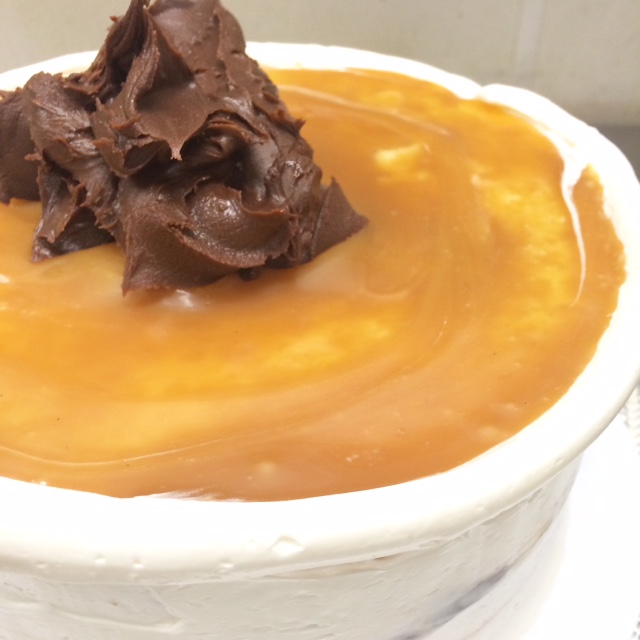 Blue Ombre Cake. This is an 8 inch vanilla bean cake for a special order.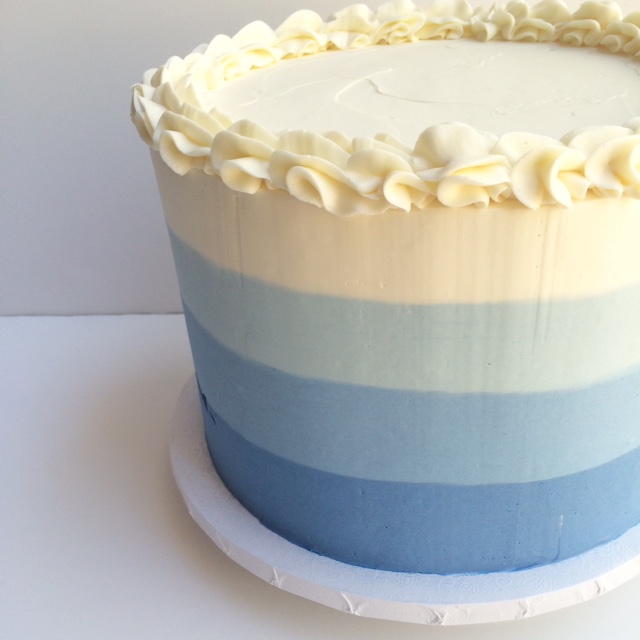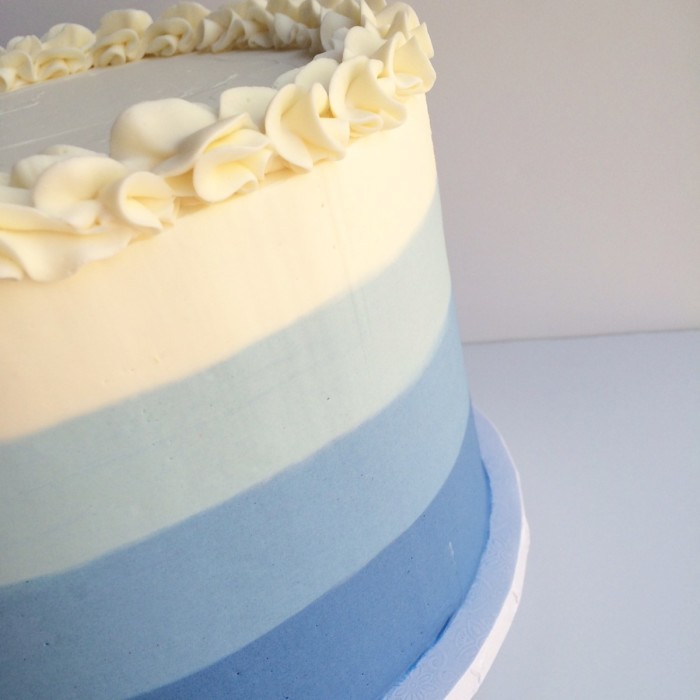 Shot of our lemon tart from one of our customers!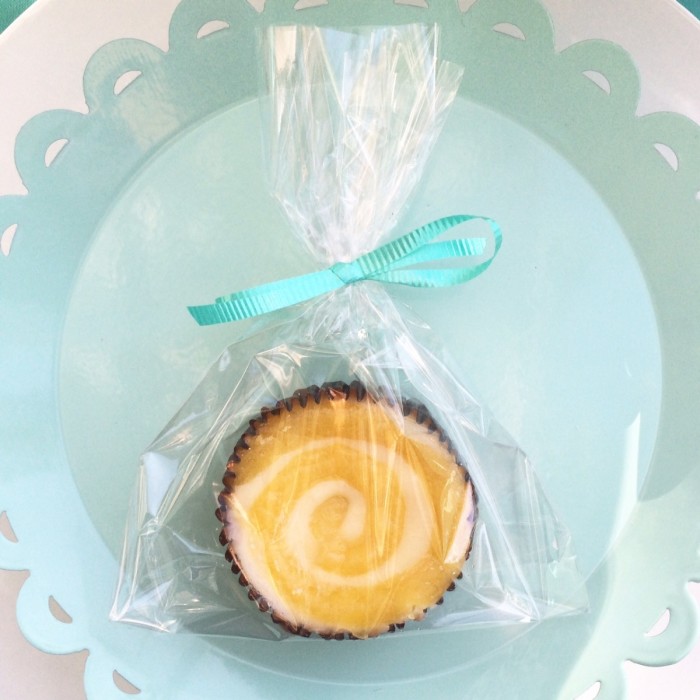 Old fashioned chocolate frosting paired with vanilla bean cake for a custom order.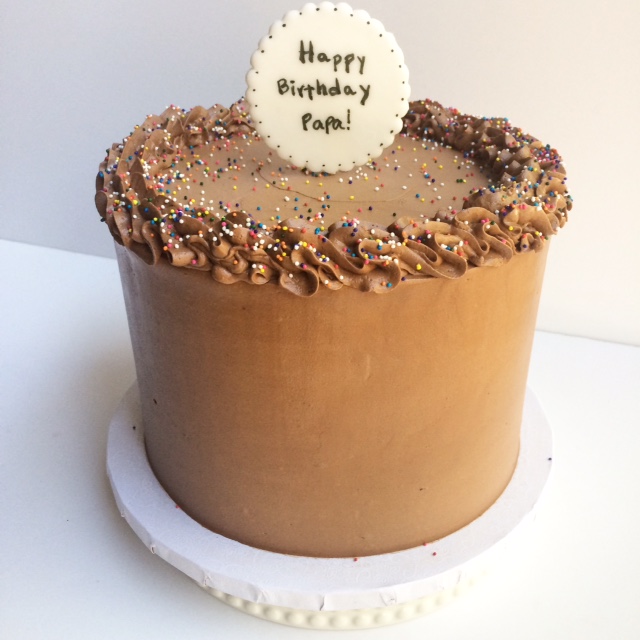 Lots of cookies going out the door!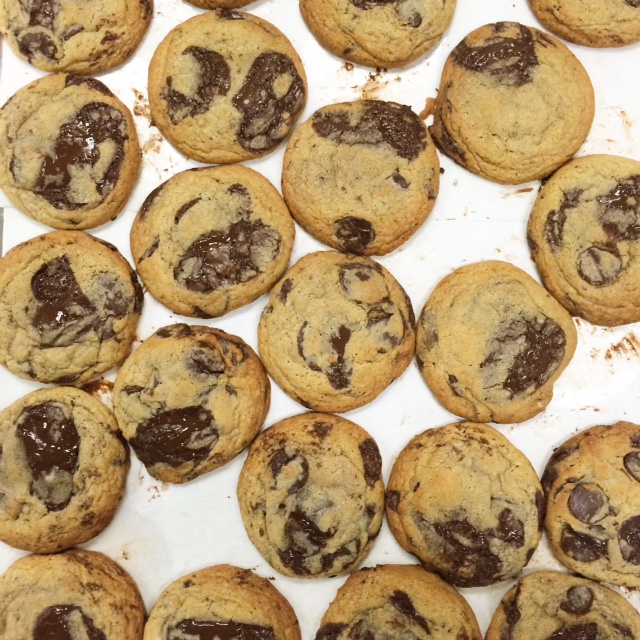 These red velvet cupcakes were a surprise birthday gift from a person in Atlanta. We delivered them to his cousin who was here on vacation and staying on the strip.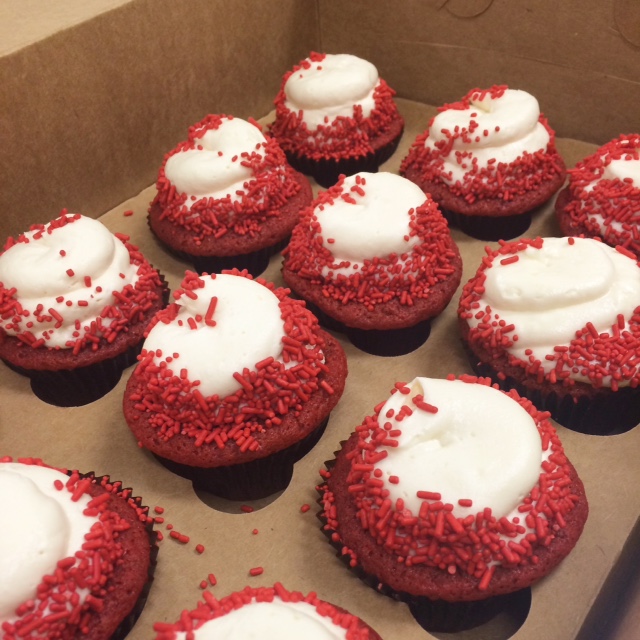 Apple Salted Caramel Crumble all packaged up!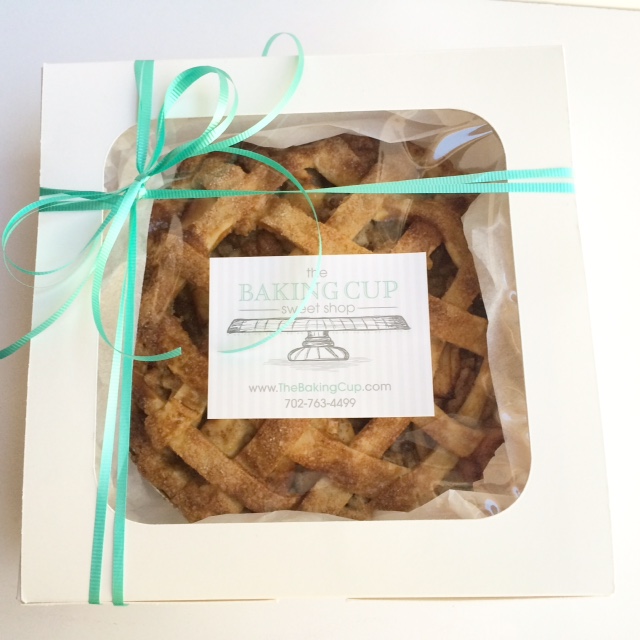 Cake jars are in this cute box with custom ribbon and were shipped to Boston.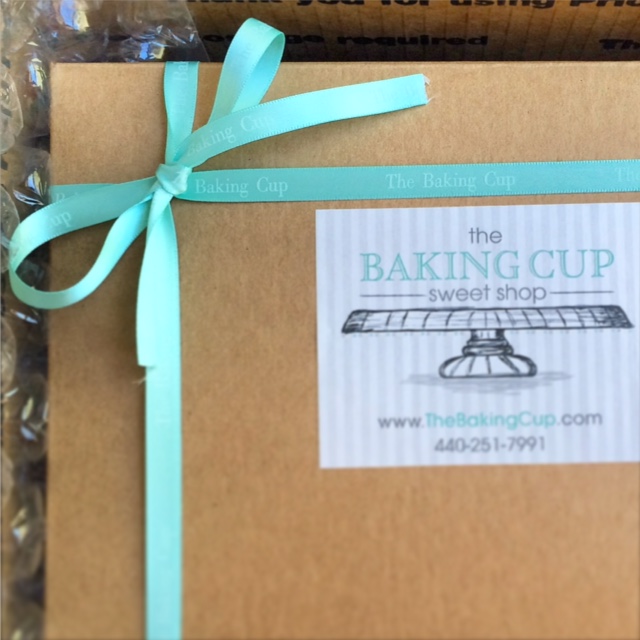 Assorted cake lollipops for a custom order. Pictured: vanilla bean, chocolate, red velvet, and lemon.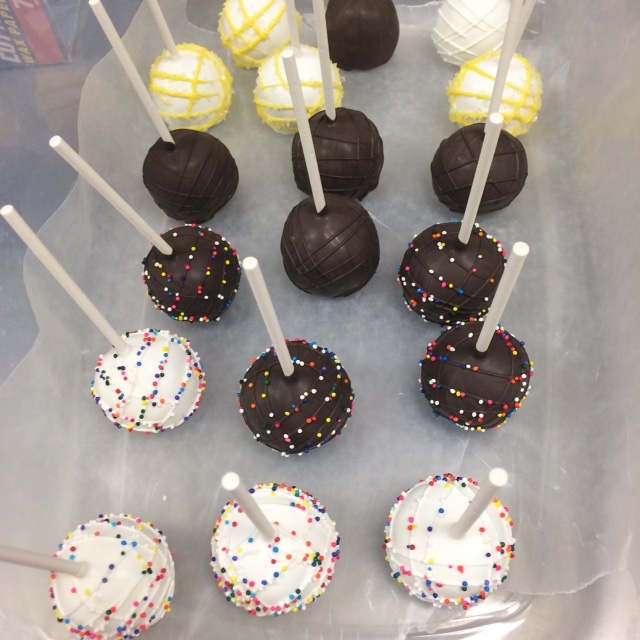 More shots of our apple salted caramel crumble pie.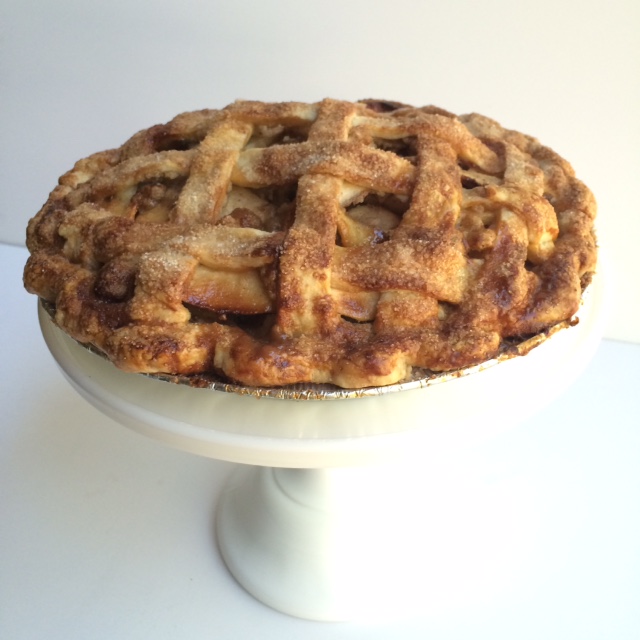 Flaky butter crust also made from scratch holds apple slices, salted caramel and crumble. MMM!!!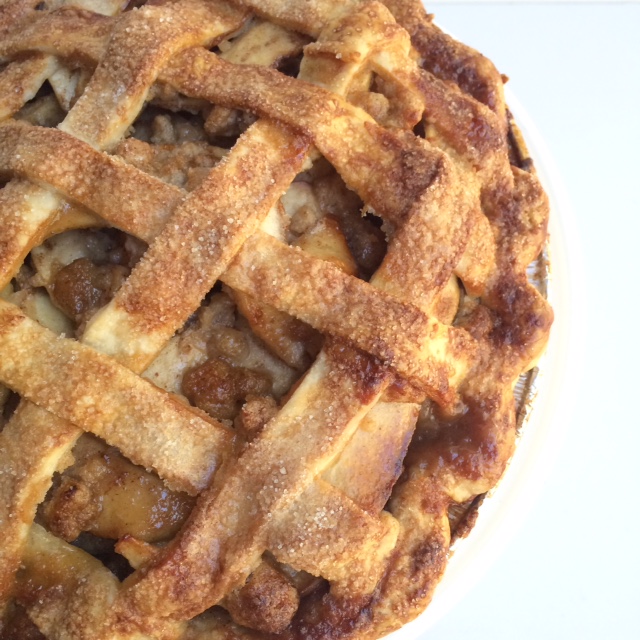 Working on a red velvet cake for a custom order.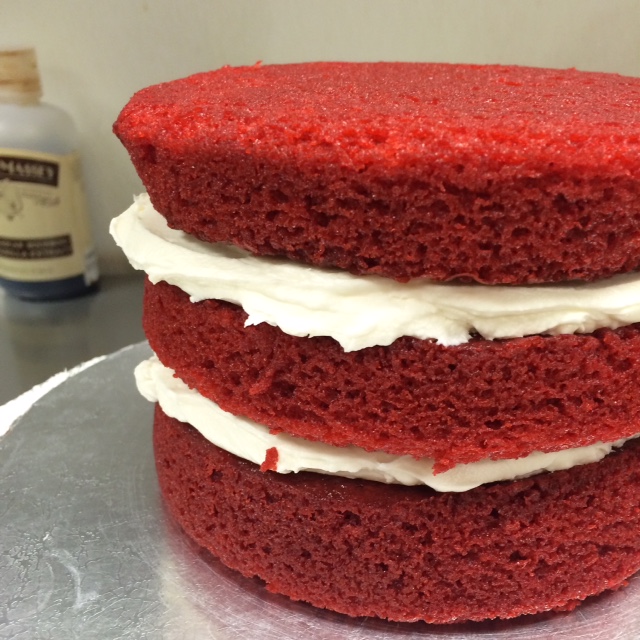 Let us know if you need to place a custom order with us. Cakes, cookies, mini desserts, birthday gift boxes, anything you need we can take care of for you right away :) Just email us at carolina@thebakingcup.com or call 702-763-4499.
We would LOVE your review on YELP! It'd help us a lot as a business but it'd also help other potential customers taste and experience our desserts/cakes made from scratch.
Here's the link to our YELP page: http://www.yelp.com/biz/the-baking-cup-sweet-shop-las-vegas
See you at the market!
Carolina