This week we are away for a family wedding. We decided to give the staff and myself a little break and enjoy the Labor Day week and holiday weekend ahead. We hope you do the same!
We're going to definitely miss you but no worries, we'll be back next Wednesday, September 9 for Las Vegas Farmers Market at Bruce Trent Park.
In the meantime, here's a screenshot of one of our reviews on Yelp from one of our clients (Hi Sue!). If you've had the opportunity to enjoy our desserts, we will greatly appreciate your review!
It'd help us a lot as a business but it'd also help other potential customers taste and experience our desserts/cakes made from scratch.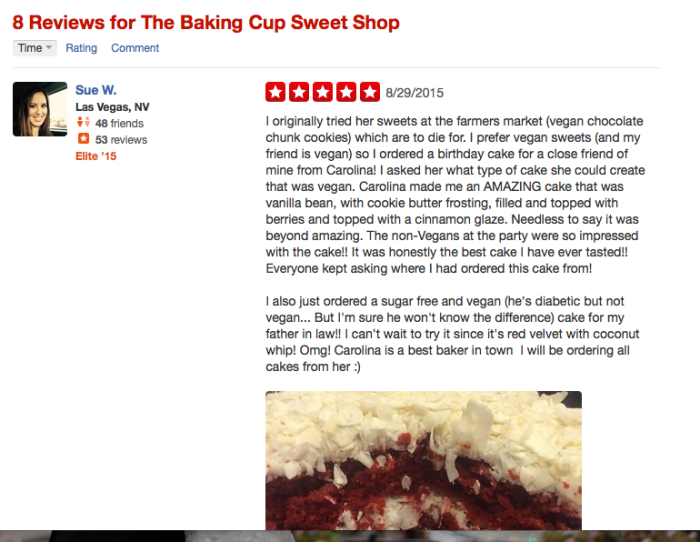 Here's the link to our YELP page: http://www.yelp.com/biz/the-baking-cup-sweet-shop-las-vegas
See you next week,
Carolina