Happy New Year! I want to thank each and every client we had over the holiday season and in 2015. Your support blows me away everyday and cannot thank you enough for the continued support. Here's to an exciting and busy 2016. We wish you all the success and happiness in the world!
It's back to normality and we're at Las Vegas Farmers Market today, Wednesday, at Bruce Trent Park from 2 pm – 6 pm. The park is located at 1600 N. Rampart Blvd. Stop by and say hello – would love to see you!
This week's menu includes:
Triple Chocolate Brownies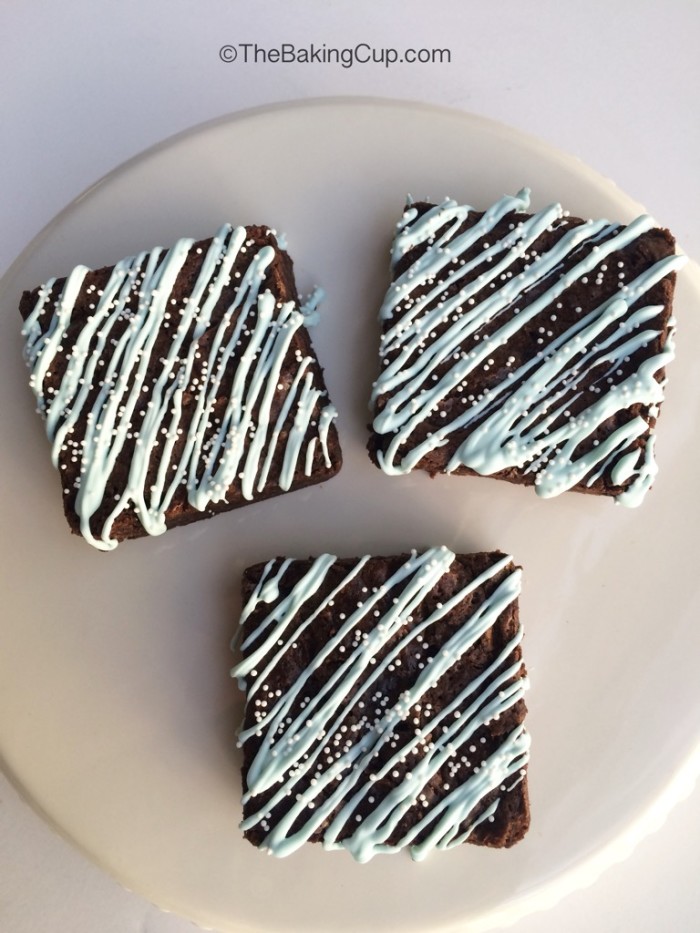 Pumpkin streusel muffins with vanilla glaze and salted caramel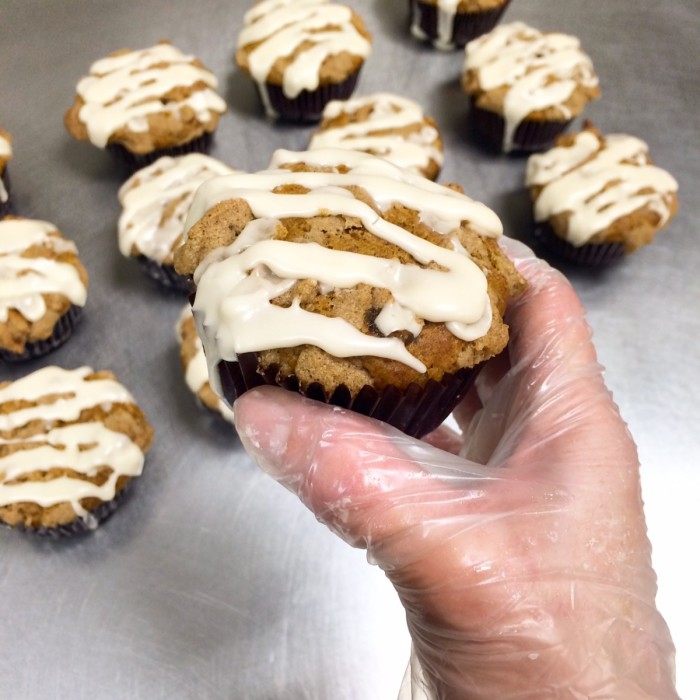 Cranberry orange muffins with vanilla glaze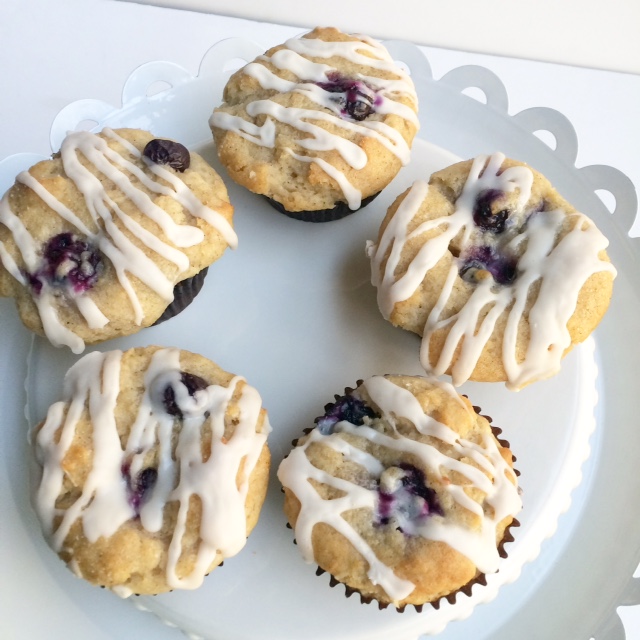 Salted Caramel Apple Pies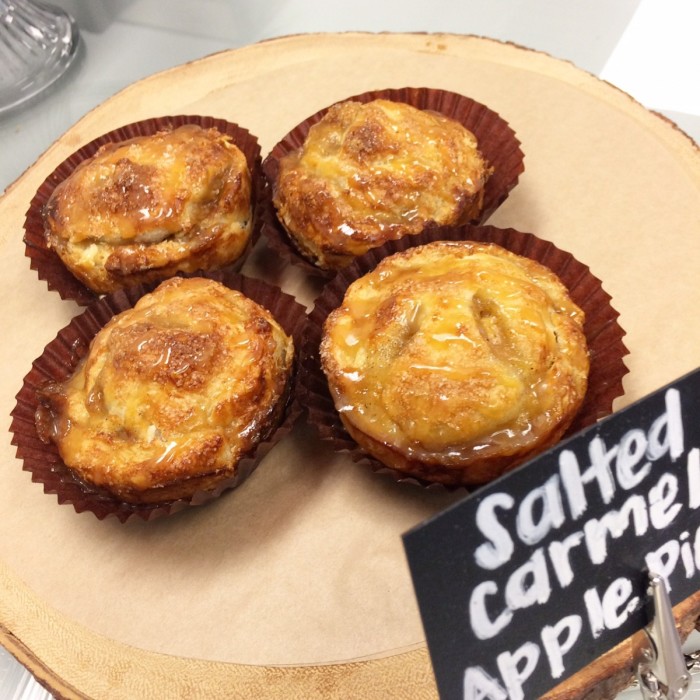 Hummingbird cake by slice: moist and flavorful hummingbird cake that tastes like banana bread with toasted pecans and a hint of pineapple. It's filled with cream cheese frosting and more toasted pecans on the outside!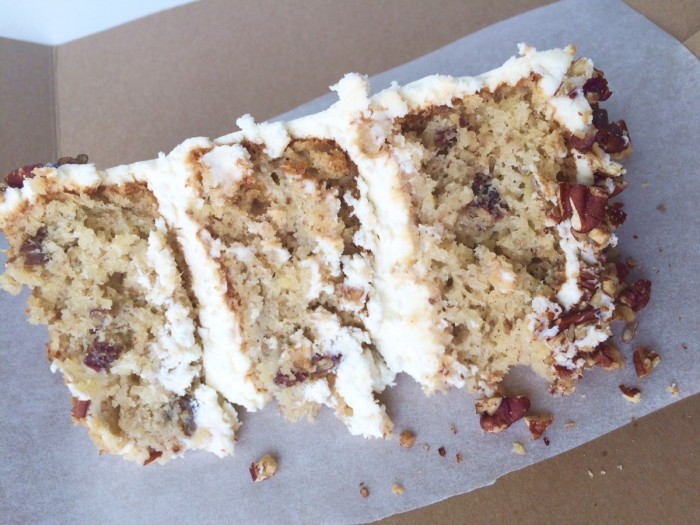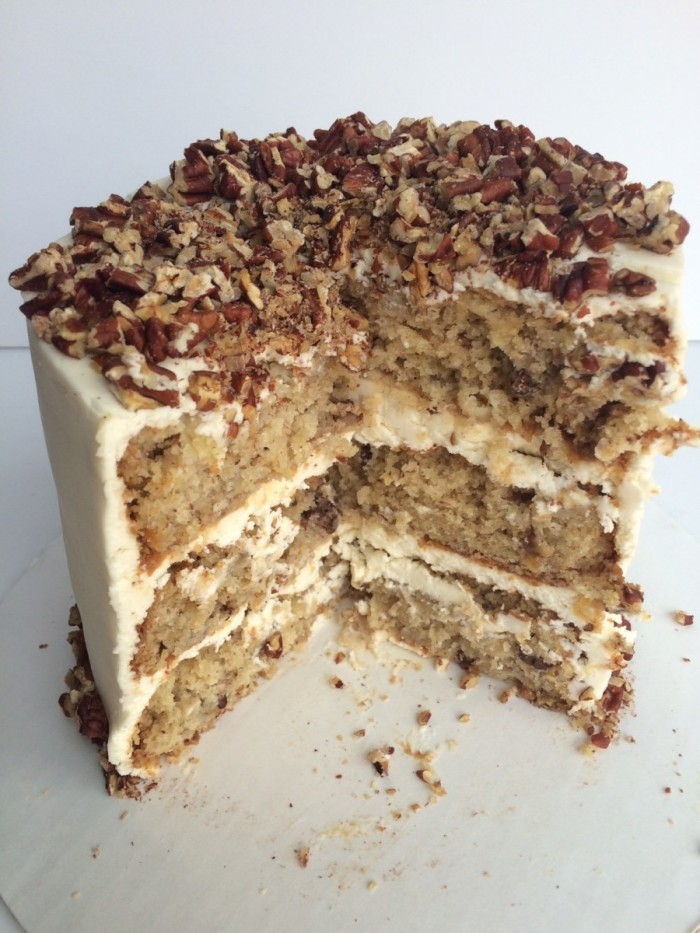 Vegan chocolate chunk cookies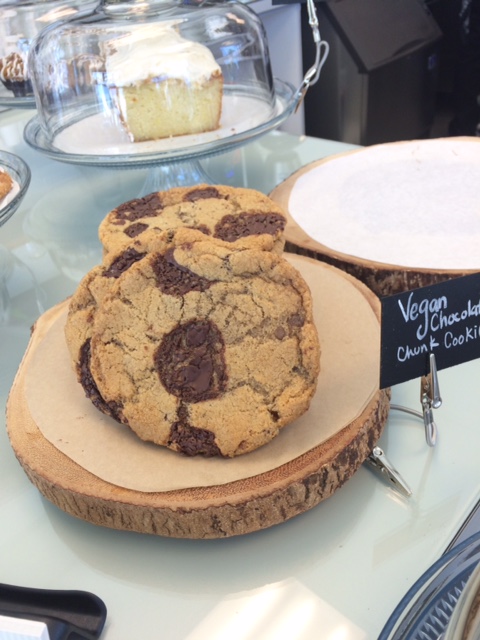 In case you missed it, our desserts are now available daily at Pour Coffeehouse (6811 south eastern avenue – sunset & eastern). This week they have chocolate cake pops, vegan chocolate chunk cookies, macarons, vanilla bean sugar cookies, blueberry scones, and salted caramel apple pies.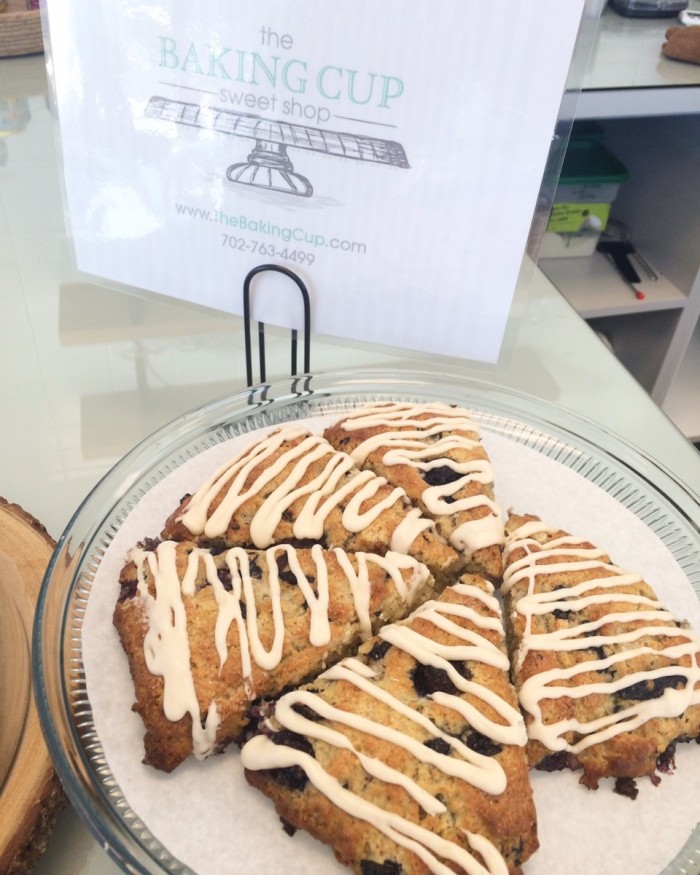 If you've had the opportunity to enjoy our desserts, we will greatly appreciate your review on Yelp! Here's a screenshot of one of our Yelp reviews from one of our clients. Thank you for all the new reviews!!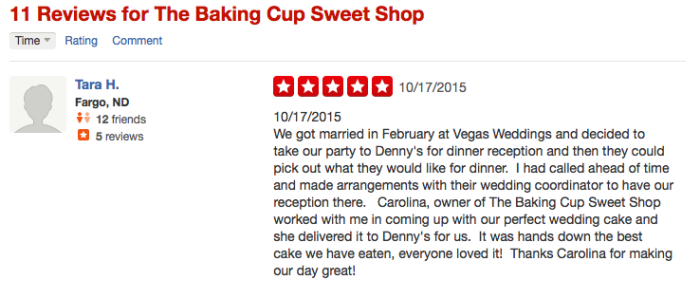 It'd help us a lot as a business but it'd also help other potential customers taste and experience our desserts/cakes made from scratch.
Here's the link to our YELP page: http://www.yelp.com/biz/the-baking-cup-sweet-shop-las-vegas
See you at the market!
Carolina